Goalkeeper | JOHN RUDDY | England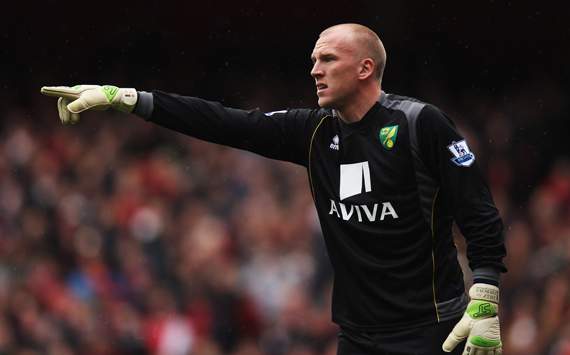 After a break-out season for Norwich City, Ruddy's call-up to the provisional England squad was seen as a reward for an excellent top-flight campaign. Although third-choice for Euro 2012, many experts tipped the 26 year old to eventually break into the squad and serve as an able deputy for Joe Hart. Unfortunately for Ruddy, he broke a finger during training on May 25, and has since been ruled out of the tournament. But with age on his side and a dearth of good quality English goalkeepers in recent years, Ruddy's England future looks bright, and it will only be a matter of time before he earns his first cap.
Defender | BACARY SAGNA | France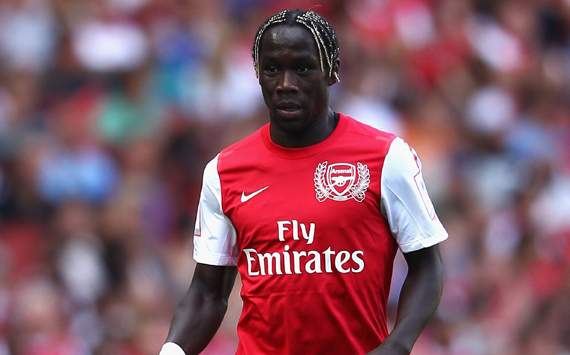 Had he been fit, the Frenchman would have been an automatic starter for his country. Blessed with strength, pace and quick feet, Sagna is said to be one of French coach Laurent Blanc's favourite players. However, the 2011/12 season has been an injury-prone campaign for Sagna. Having seemingly recovered from a broken leg injury sustained in October, the flamboyant defender suffered Euro 2012 heartbreak when the same leg was broken again during Arsenal's 3-3 draw with Norwich City in early May. His presence will be sorely missed by France.
Defender | CARLOS PUYOL | Spain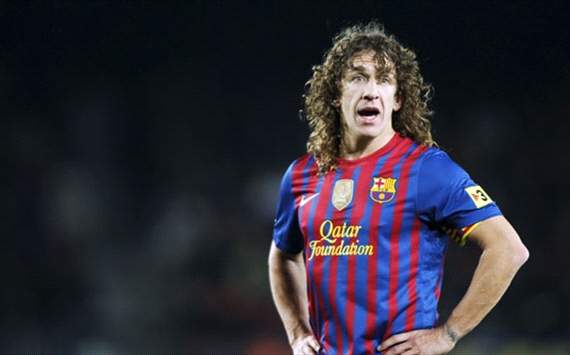 Ever since he made his international debut in 2000, Puyol has marshalling the La Roja defence to perfection. His most memorable moment in a Spanish shirt would probably be the winner he scored in the 2010 World Cup semi-final against Germany, a tournament that Spain eventually won. The Barcelona captain has been struggling with injury in the past year, and misses out on Euro 2012 due to a niggling knee problem. The 34 year old's absence will most certainly leave a hole in the Spanish defence, and it will be up to the compatriots like Gerard Pique and Sergio Ramos to hold the fort.
Defender | CHRIS SMALLING | England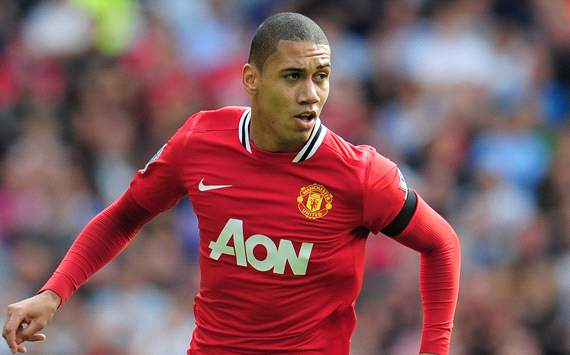 From Maidstone to Fulham and finally Manchester United. Smalling's meteoric rise to play for one of the biggest clubs in England was certainly nothing short of amazing. Selected on and off the England senior squad in 2012, Smalling and his club mate Phil Jones have been tipped to be the centre-back pairing of the future for England, after their stellar performances in the Under-21 tournament in 2011. The 22 year old was expected to have made the cut for Euro 2012 after showing versatility in playing comfortably both at right-back and centre-back for Manchester United. However, he succumbed to a groin injury in the penultimate week of the EPL season and saw his Euro 2012 hopes go up in flames.
Defender | ERIK PIETERS | Netherlands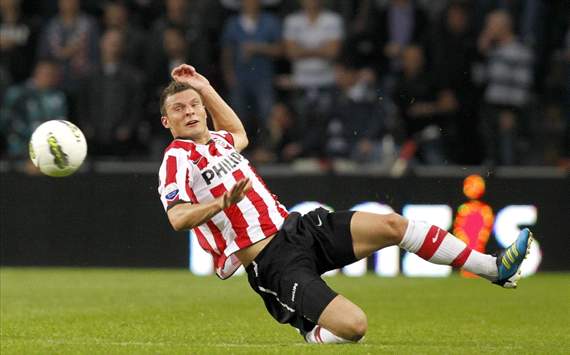 A relative unknown outside of his home country, Pieters will be missing out on this summer's competition due to a broken foot. The 23 year old has been quietly rising through the Dutch ranks and currently plies his trade at PSV. Unbeknownst to the world, Pieters has been the first-choice left-back for the Oranje since the legendary Giovanni van Bronckhorst. Euro 2012 was supposed to have provided a platform for Pieters to secure a move to a bigger club, but it certainly is not meant to be.
Midfielder | JACK WILSHERE | England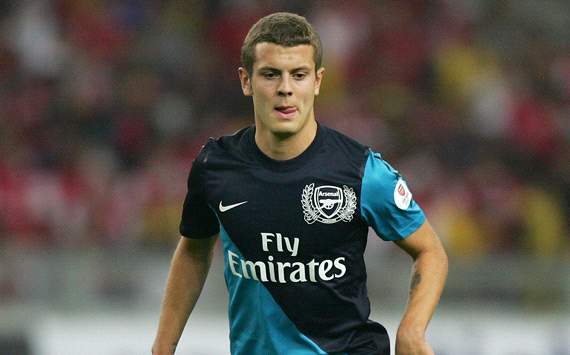 Supposedly England's next great midfield hope, Wilshere has yet to live up to this tag after spending most of 2011 and 2012 on the sidelines due to a long-term knee injury. The diminutive 20 year old has been described as one of the best English players of his generation as he is blessed with great movement, passing and vision, qualities that England has lacked since Paul Scholes retired from international football. Had he been fit, Wilshere would have been vying for a starting XI spot alongside captain Steven Gerard. With Euro 2012 out of the horizon, the question remains if Wilshere can even get fit in time for the new EPL season in August.
Midfielder | KEITH FAHEY | IRELAND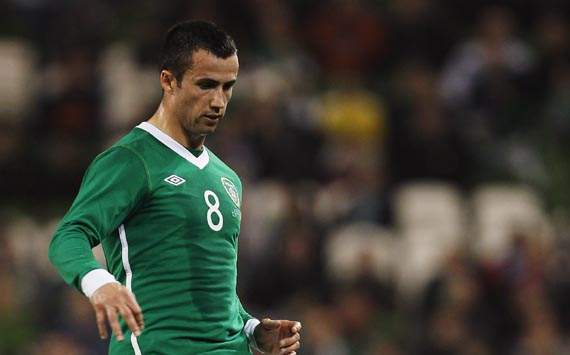 If your first reaction is Fa-who? Fret not, you are probably not alone. Currently playing for Birmingham City in the lower rung of the English Leagues, the Irishman would have been included in the Republic of Ireland final squad had he not suffered a groin injury. Having only won his first international cap a mere two years ago, the 29 year old kick-started his country's Euro 2012 qualifying campaign when he scored the winning goal against Armenia on his international debut, a dream start that has ended in tears for the midfielder, as he failed to recover in time for Euro 2012.
Midfielder | CARLOS MARTINS | Portugal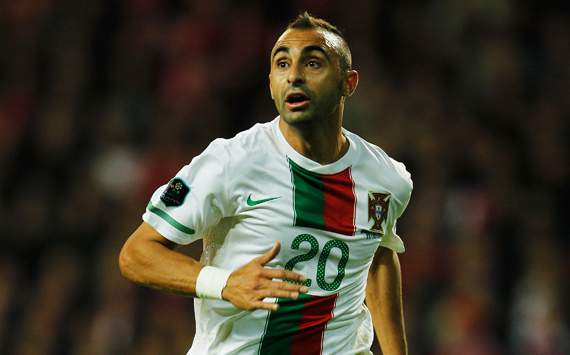 On loan from Benfica to Spanish side Granada FC for the 2011/12 season, Carlos Martins failed a fitness test prior to the announcement of the Portuguese squad. The 30 year old attacking midfielder known for his long-range shooting ability, earned his first cap in 2008, but was left out in the cold for 2 years, until current Portuguese coach Paulo Bento took over the national squad. Martins who celebrates goals with a trademark thumb suck, misses out on Euro 2012 due to muscular problems in his leg.
Forward | DAVID VILLA | Spain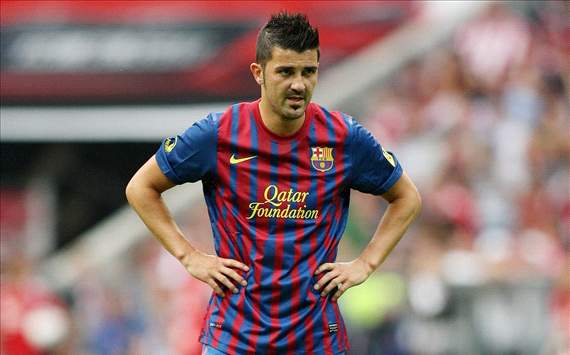 The Golden Boot winner of Euro 2008 is probably the most notable absentee from this list of 11 players. Spain's No. 7 who has proven to be their attacking lynchpin in the last two international tournaments, misses out on the chance to help his country defend the Euro title after fracturing his leg in December 2011 while playing for club side Barcelona. Villa's absence along with Puyol has been highlighted as the reason why Spain is unlikely to retain their crown. Having inherited Raul's jersey number and overtaken the former in the all-time top scorer's charts, Villa's predatory eye for goal will be sorely missed, and Spain's hopes of retaining the title now rests in the hands of an out-of-form Fernando Torres.
Forward | LOIC REMY | France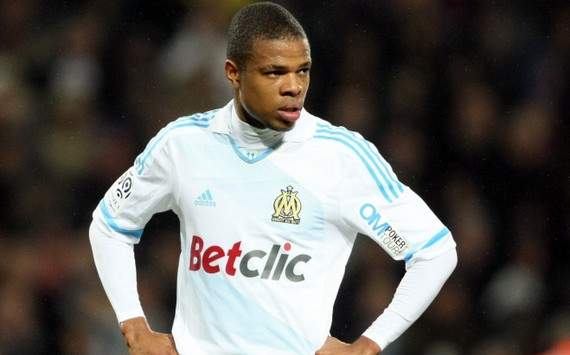 One of the hottest properties in the French Ligue 1 at the moment, Euro 2012 would have given Remy the perfect stage to find himself a new home away from his current club Marseille. Heavily linked with a move to Tottenham Hotspurs, the 25 year old Frenchman will instead be watching from the stands after suffering injury heartbreak in the last Ligue 1 game of the season, succumbing to a thigh strain. French coach Laurent Blanc has called the powerful forward's absence "a blow" and will now have to rely on Karim Benzema to lead his team's attack.
Forward | GIUSEPPE ROSSI | Italy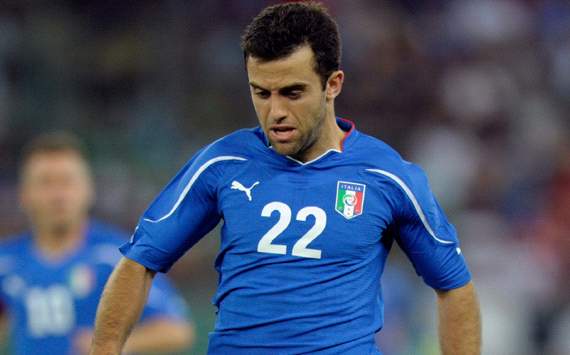 2012 is probably one of the worst years in Rossi's playing career. Not only has he seen his club Villarreal relegated from the La Liga, the 25 year old also tore his anterior cruciate ligament twice and is likely to be sidelined until 2013. This would be the second consecutive international tournament the American-born Italian forward will be missing, after failing to make the cut for the 2010 Italian World Cup squad. Current Italy coach Cesare Prandelli would certainly wish he had Rossi's passing and build-up abilities at his disposal, instead of having to deal with Mario Balotelli's eccentricities.