1. Quality of foreign signings will improve with time
After a three year lapse; import players were re-introduced for the 2012 Malaysian Super League campaign in a bid to boost match attendances. However, the quality of these players have so far been the biggest letdown of this campaign. With the exception of Jean-Emmanuel Effa Owona and Michal Kubala, most of the others have not made any significant impact.
Perhaps the issue lies with the FAM, who have failed to provide the teams with adequate time to source out new talent. When the FAM extended the registration deadline for foreign signings, several teams capitalised on this opportunity, and swapped their foreign players for better ones. Some of these new players who include Bosko Balaban and Francis Forkey Doe, are indeed starting to show their class.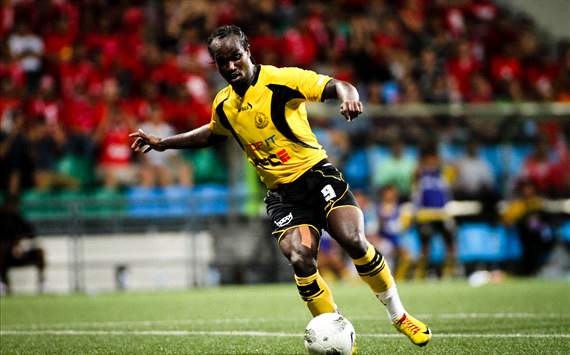 Super Doe! | Francis Forkey Doe has been a revelation for Terengganu
With the April transfer window looming closer, a number of teams are expected to be actively seeking new talent. With this, the quality of foreign players in the Super League is bound to improve.

2. Kuala Lumpur are on the path towards relegation battle this season

Derailed with financial difficulties, Kuala Lumpur are definitely not in a strong position to compete with others in the Malaysian Super League and it was pretty evident from the beginning with KLFA suffering from a major exodus of players.
To be fair on Razip Ismail, he has been working very hard alongside his current crop of inexperienced players, but it is understandably more of a relegation battle for them now. While the arrival of Zakaria Charara and Emmanuel Okine from Kelantan signals a glimmer of hope, their poor performance over the course of the season does not bode well for the team.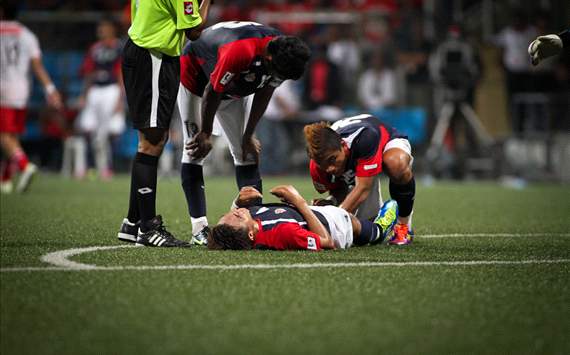 Hard Luck| Kuala Lumpur have been shambolic this season
Nonetheless, the onus will on their players to significantly improve their collective performance because if a judgment were to be made based on their current form, Kuala Lumpur are undoubtedly in for a scrappy relegation battle.
3. Hooliganism is still present within Malaysian football

So much for all the criticism that is being diverted towards European football, violence and unwanted hooliganism is still ever-present in Malaysia's football scene. Say what you want about passion but it will never be synonymous with hooliganism.
After all, Malaysians are well known for heaping blame on Kelantan fans for being hooligans, but the issues in Paroi last month testify that the problems exist on a larger scale. The Negeri Sembilan and Felda United fixture was meant to be a feisty game of football but unfortunately it ended up being riddled with many physical confrontations and heated challenges from both sides. Of course it gets worse when the fans get involved, just like what happened in last week's thriller between Kelantan and Selangor.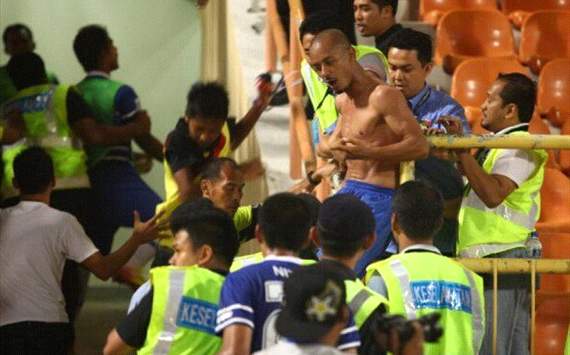 Dark Clouds | Violence and hooliganism still troubling Malaysian football
Despite the high quality football that was displayed on the pitch, the match was marred by heated arguments between both sets of fans, leading to a minor scuffle that apparently left some injured. All of these are definitely troubling behaviour by players as well as fans.


4. Kelantan are the team to beat

It has been said that teams with the ability to win games despite not performing well are champions in the making. Having witnessed Kelantan's 2-1 victory over Sarawak in the FA Cup, that seems to be the case with the Red Warriors.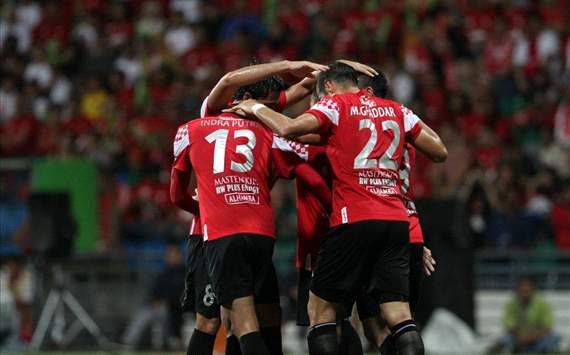 Champions' trail | Kelantan do have the attributes needed for success
Sarawak showed tremendous grit and determination to maintain their football philosophy against a side of Kelantan's stature, surprising the home team with an attacking formation. In my humblest of opinions, I believe that the Borneo side deserved victory but yet again, Kelantan proved me wrong by securing a terrific comeback win.
While Norshahrul and Badhri Radzi have been impressive for them this season, we have yet to see the best from Lebanese forward Mohammed Ghaddar as well as Obinna Nwaneri in defence. So expect Kelantan to improve significantly as the season flows on and continue their dominance at the top of the table.
5. Midfielders are bagging goals consistently!

You know it is scary when a midfielder scores the most number of goals for a team. Normally, that number would not be as high as an out-and-out striker. However, that appears not to be the case in the Malaysian Super League this season.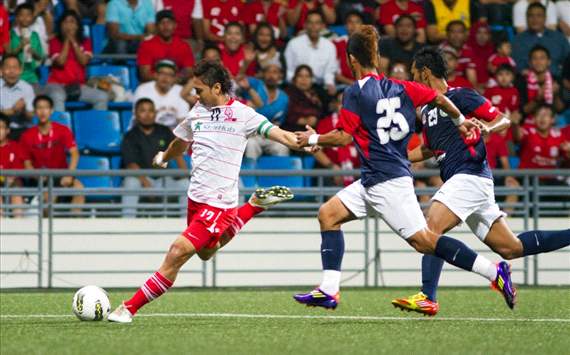 Midfield Marvel! | Shahril is among several midfielders who have been scoring goals for fun
Zairo Anuar Zalani of T-Team currently leads the scoring charts with eight goals in eight games; an incredible statistic for a midfielder. Not only that, attacking midfielder Shahril Ishak has been absolutely pivotal for LionsXII with five goals, while Michal Kubala has netted four goals already in the Super League.
While it's safe to say that Norshahrul Idlan Talaha is shouldering the goalscoring responsibility pretty well with Kelantan, Badhri Radzi has been equally influential from midfield with three goals.
All these statistics are definitely raising eye-brows but it just goes to show how intriguing the Malaysian Super League can get at its best!