As Louis van Gaal starts life as
Manchester United
manager, Goal UK's northern football correspondent was on hand to answer all your questions in our
LIVE transfer blog
.
From what United's players can expect from the Dutchman's first day in the job to who the Red Devils are trying to sign this summer, Paul Clennam gave his unique insights into life at Old Trafford.
Here,
Goal
rounds up the best comments from an intriguing hour of United chat...
A baptism of fire for Man Utd's finest?
"It's worth pointing out first of all that David Moyes was no shrinking violet as Manchester United boss. If anything, his hard line approach did not go sit well with some of the younger players.
"Still, Van Gaal has already made it clear that his word will be law - and assistant manager Ryan Giggs has intimated to the players currently at training what to expect. Timekeeping is his big thing. A minute late for training, a fine will be imposed at his discretion. It's all about Van Gaal letting everybody at the entire club know there is a new sheriff in town.
"A mixture of excitement and trepidation is hanging over Carrington today."
Defensive re-inforcements and a new formation?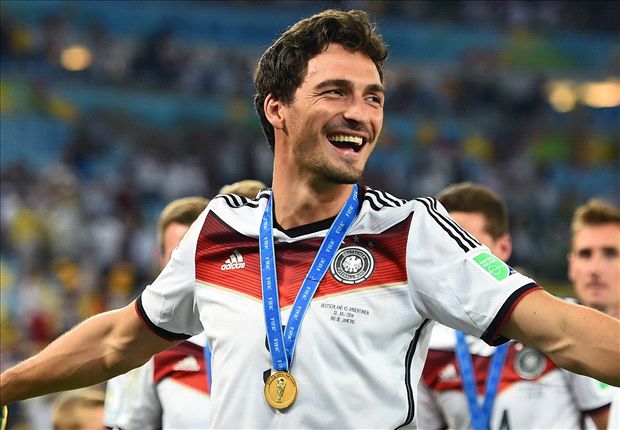 "Van Gaal is incredibly keen on centre-half reinforcements. Arsenal's Thomas Vermaelen is a top target, while United made late, futile, enquiries to tempt Eliaquim Mangala from under the noses of neighbours Manchester City, even offering better personal terms, before Mangala opted to join the blue half of Manchester. Elsewhere, Netherlands defender Stefan De Vriej continues to be mentioned at Carrington, as does World Cup-winning defender Mats Hummels.
"United are not naive, they know his defensive side needs works. If Van Gaal goes three at the back, it could help Shaw thrive more in an advanced role.
"They don't CURRENTLY have the personnel to play it, but don't be surprised to see United go Dutch this coming season: 3-5-2 - with the full backs tucking in when needed. There's certainly plenty of talk around this at Carrington at the moment. Would need defensive additions, though, of course."
"Van Gaal has already asked for the pitches at Carrington to be relaid to match the Desso surface used at Old Trafford. The Dutchman could not believe that a club like United were training on a surface far removed from actual first team experience. United were told it would cost £4m and there were no questions asked.
"Van Gaal also feels the United squad are a couple yards short in terms of fitness having watched them last season - and double training sessions are going to be something of a mainstay. The morning sessions will concentrate more on the physical aspects of endurance, with the afternoon focusing on technical and gameplans. The Manchester nights during the winter get dark from 3pm - just when he wants the players back for their second session. United have been forced to apply to Trafford Council for permission to install floodlights. They won't be ready until November at the earliest.
"Also, contrary to some reports, Van Gaal does NOT WANT his players mixing with the coaches and his staff at lunchtimes in the Carrington canteen. He has had the dining room reconfigured, so that he can keep his squad guessing as to what their thoughts might be. Sure, he wants a relationship, but feels it is vital he retains a distance very much in the Sir Alex way of thinking."
Captaincy issue a hot potato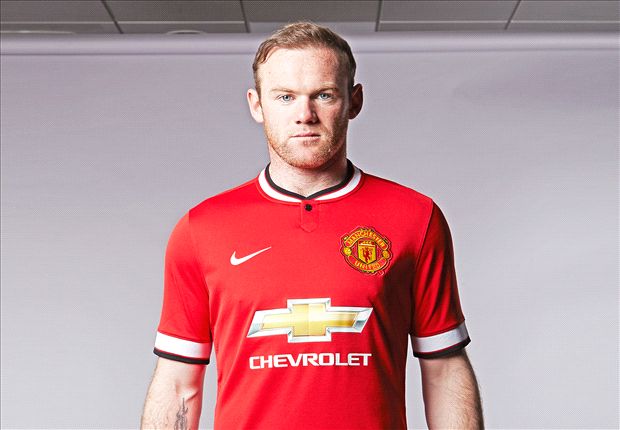 "Plenty has already been made of his close relationship with Robin van Persie, but the handing of the armband is still a hot potato around the club. Wayne Rooney is the only other viable candidate, but he does not return from holiday for another week.
"Truth be told, United are going to find it very difficult to replace people like Patrice Evra among their current personnel, with the Frenchman's expected departure to Juventus imminent. He might not have had an armband but he had respect and was never afraid to speak his mind. The likes of Carrick are a little more reserved.
"With the squad's current make-up, dressing room leaders could be an area where United are found wanting."
"Albert Stuivenberg is one of his assistants and he is seen as the good cop to Van Gaal's tough love approach. He has experience of working with younger players and knows when to put an arm around them. He will be vital to keeping the peace and tension levels down. Marcel Bout is the king maker. Van Gaal trusts his eye implicitly and will be a major scouting advantage for United.
"I don't believe they have spoken directly yet, but Van Gaal has tremendous respect for Sir Alex. Louis is very much his own man and will do things his way - he has supreme confidence in his own ability - but I expect the Dutchman and Sir Alex will find time to share the odd glass of red this season, certainly."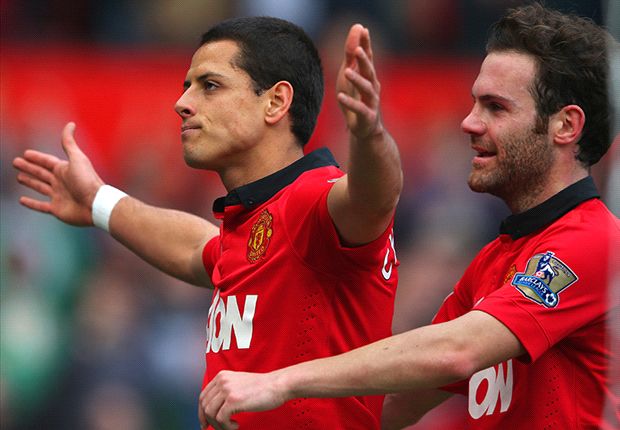 "Chicarito Hernandez wants to leave. He's not been playing enough and is keen to explore options away from the club. Danny Welbeck, however, is keen to show the new manager what he can do. He was not happy at Old Trafford last season, but his heart remains at the club and he is keen to impress and see if can force his way into Van Gaal's first-team plans."