ANALYSIS

By Liam Twomey
It is a question that has been pondered by players, managers, journalists and pundits alike for over 20 years. What does it take to win a Premier League title?
A lot of people think they know, and many theories have been passed off as accepted wisdom. You need a solid defence. You need a striker to score you at least 20 goals. You need "strength in depth". You need to win when you play badly. And, whatever you do, don't try to win it with kids.
PREMIER LEAGUE PROJECTION

Team

1. Manchester City
2. Chelsea
3. Liverpool
4. Arsenal


Played

38
38
38
38



Points

84
83
81
81


GD

+62
+42
+54
+32
But does anybody really know? Sir Alex Ferguson seemed to have a better idea than anyone, though he appears to have kept his secrets to himself, much to the chagrin of David Moyes and many others.
With another season heading into the home stretch it is a question that is as relevant as ever, and so Goal have teamed up with the guys at Opta to crunch the numbers from all 21 previous Premier League seasons to try to get a sense of what marks out a champion. We've also used our findings to try to assess which of this season's contenders ticks the most boxes.
Before we proceed, though, a note of caution: There has
never
been a Premier League title race like this one, with four teams separated by just six points at this stage of the season.
Moreover, if Manchester City, Liverpool and Arsenal all win their games in hand over Chelsea, just four points could separate the top four sides with just a handful of matches left to play. It's an incredibly exciting scenario, obviously, but the fact that what we are witnessing is unprecedented is important to bear in mind as we compare with statistics from past seasons.
Right then. Off we go…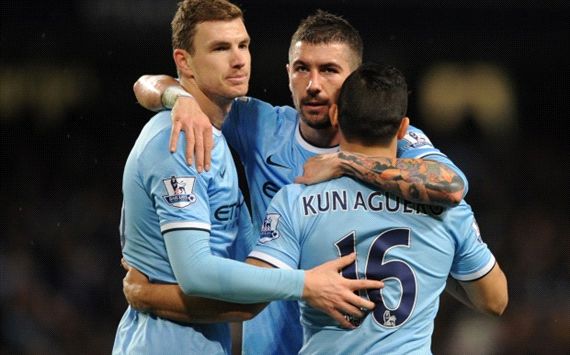 It's not something that should come as a huge surprise, but having the best attack in the Premier League usually means you will be getting your hands on the trophy come May. The team that scores the most goals has won the title in eight of the last 10 seasons, and in 14 of the 21 overall. In the other seven seasons, the champions have still had the second best attack.
This, of course, is good news for Manchester City and Liverpool, who have both been scoring for fun this season. Brendan Rodgers' men boast the most devastating attack in the division, having scored 76 goals in 29 matches, while City have plundered 71 in two games fewer.
Both are on course to hit 100 Premier League goals – an astounding fact when you consider that Carlo Ancelotti's fearsome Chelsea side are the only previous side to have achieved this feat in the competition's history, having scored 103 goals on their way to the title in the 2009-10 season.
Chelsea might be slightly more nervous. Lacking a top-class striker, the Blues have scored 56 goals this season, giving them the third best attack in the division. They are on course to score 71 goals – a total that, strangely, is just one goal less than they managed in each of their title-winning seasons in Jose Mourinho's first spell at the club. Since the introduction of the 38-game season in 1995, only two title-winning teams (Arsenal in 1997-98 and Manchester United in 2008-09) have scored fewer.
Arsenal have found the net just 53 times in 29 matches, putting them on course to score just 69. Arsene Wenger, however, might just take heart from the fact that the Dennis Bergkamp-inspired team which earned him his first Premier League title only needed to score 68.
HAVING A TOP STRIKER HELPS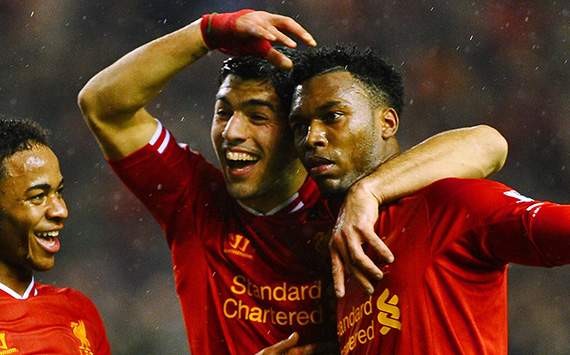 Again, no real surprises here. Historically, having a striker who gets over 20 goals in the league is far from crucial for a title-winner – it has happened in just 10 of the Premier League's 21 seasons, occurring just twice between 1992 and 2001 – but the numbers suggest it has become more important in recent years.
Five of the last six champions can boast a player who broke the 20-goal barrier, while four of those ended the season as the division's top scorer.
This will be music to the ears of Liverpool fans. Luis Suarez leads the Premier League's scoring charts by a country mile, having found the net 25 times, while team-mate Daniel Sturridge is second with 18 goals. Few would bet against the Englishman keeping his place and breaking the 20-goal barrier. If he does, it will be the first time that one club can boast the division's two most prolific scorers.
Chelsea, whose top scorer Eden Hazard has 13 goals to his name, might be less upbeat. But the Blues can again take heart from their two previous title-winning seasons under Mourinho, when top scorer Frank Lampard scored just 13 and 16 league goals respectively.
KEEP IT TIGHT AT THE BACK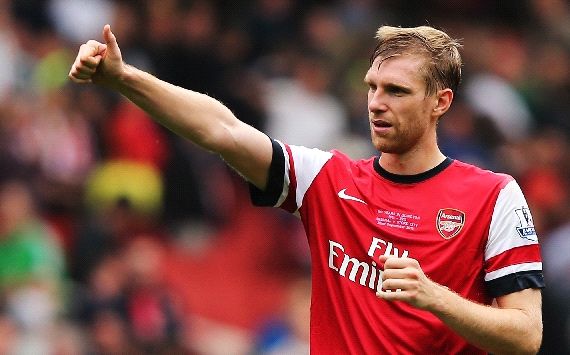 Scoring goals is hugely important, but it's not the only thing that matters. Eight of the last 13 Premier League champions have finished the season with the best defence in the division.
Chelsea are currently the top flight's meanest team, having conceded just 23 goals in 30 matches. This is a good omen for Mourinho, as the Blues enjoyed this distinction in each of his previous title-winning seasons, but City (27 goals from as many games) and Arsenal (28 goals from 29 games) are both within reach if they can keep things tight over the final few weeks.
Liverpool have bigger problems. With 35 goals conceded from 29 games they have only the sixth best defence in the Premier League. Given their attacking firepower this might not be fatal, but at their current rate they will ship 46 goals overall – one more than any previous title winner.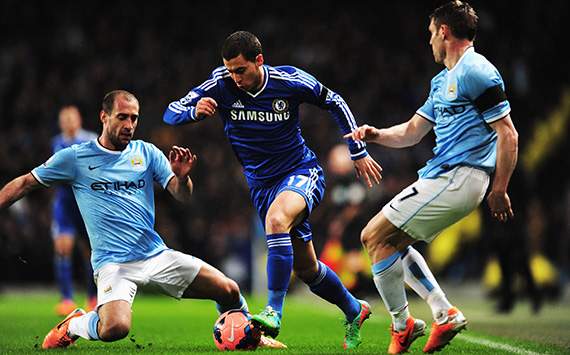 The notion of the 'flat-track bully' has garnered considerable respect in recent years, but the numbers suggest that beating the best teams in the land when you face them is at least as important to a club with designs on the title as results against the relegation scrappers.
In 10 of the past 12 Premier League seasons, the eventual champions forged a winning record against the other three sides which finished in the top four that year.
The only recent exceptions to this rule are the Cristiano Ronaldo-inspired United sides of 2006-07 and 2008-09, which amassed 89 and 90 points respectively despite only winning three of 12 matches against the other members of the top four. Flat-track bullies indeed.
This season Chelsea (W3, D1, L0) are the only team yet to lose against their title rivals, having beaten City home and away, Liverpool at home and held Arsenal to a draw at the Emirates Stadium.
City (W2, D0, L2) have won at home against Arsenal (W1, D1, L2) and Liverpool (W1, D0, L3), who both have losing records. Brendan Rodgers, however, will take heart from the fact that Chelsea and City both still have to visit Anfield before the end of the season.
In the Premier League era, only two teams (United in 2000-01 and 2008-09) have won the title despite having a losing record against the three next best sides in the division.
GOING UNBEATEN AT HOME BRINGS NO GUARANTEES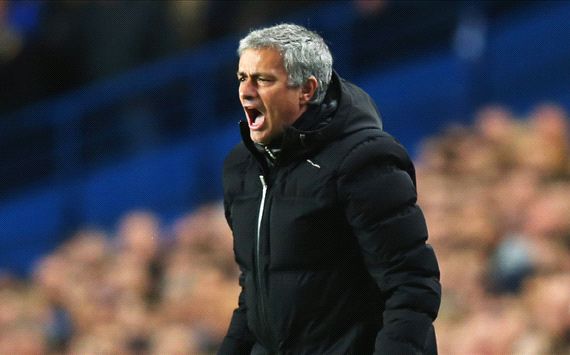 Mourinho's unbeaten home record in the Premier League is now the stuff of legend. The Special One has yet to taste defeat at Stamford Bridge in 75 matches and, with only four home fixtures left this season, few would bet against his incredible run continuing for a while yet.

But history tells us that while founding your title challenge on being invincible at home clearly doesn't hurt your chances, it doesn't necessarily mean you will end up champions either. In the Premier League era 12 teams have achieved the feat, but only seven went on to win the title.


YOU NEED A SQUAD, NOT JUST A TEAM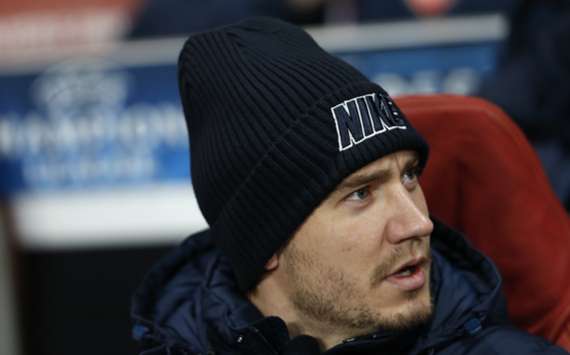 Some conventional wisdom has become so for a reason, and the concept of 'strength in depth' rings true for title winners. No team has won the Premier League with fewer than 20 players, and only two in the past 10 years have done it with fewer than 25.
City, widely regarded to have the strongest squad in the country, have only used 23 players this season, while Arsenal have used 24. Chelsea have fielded 25 and so have Liverpool, despite many suggesting they lack the same depth of options as their rivals.
A big squad is particularly useful when fighting for multiple competitions, but the Reds' hopes of clinching a first Premier League title have drawn strength from having no distractions. The numbers suggest that as long as they avoid injuries, they should be significantly fresher than their rivals.
Astonishingly, Brendan Rodgers' men can now play only 43 matches this season – six less than any of the previous 21 title winners. City, by contrast, will have played 57. Should they make the Champions League final, Chelsea will have to play 58, while Arsenal will play 56 if they live up to their billing as overwhelming favourites to win the FA Cup.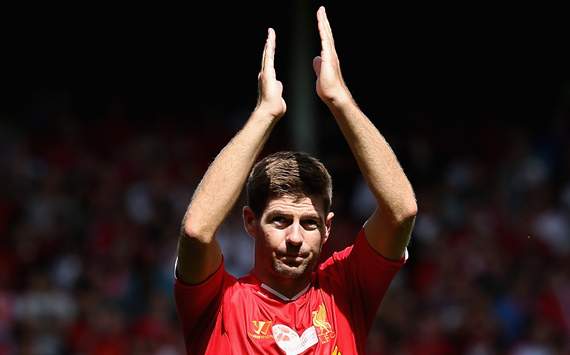 Going by their current points-per-game values, City (2.22) should just pip Chelsea (2.2) to win Manuel Pellegrini's first Premier League title, with Liverpool (2.14) and Arsenal (2.14) falling narrowly short.
These projections, however, rely on each club continuing to amass points at the same rate they have done all season. There is no way of predicting whether a team will suddenly find a new gear and win all their remaining matches, as City did with their last six games to win the title in the 2011-12 season, or the league leaders massively choking in the run-in. If there was, why would we watch?
One thing we have every reason to be optimistic about, though, is the very real prospect of the most open title race of the Premier League era.
*All statistics provided by Opta
Follow Liam Twomey on