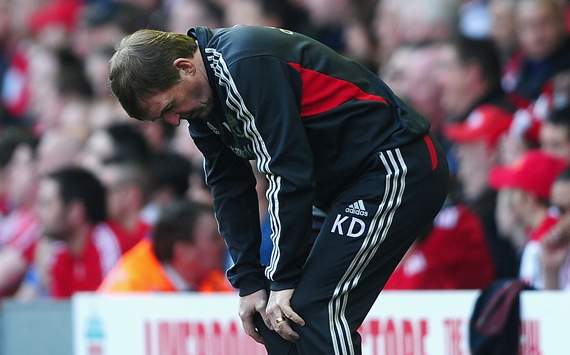 King Kenny
has hit rock bottom. Unceremoniously booted out of
Liverpool
by Fenway Sports Group (FSG) on Wednesday, following showdown talks in Boston on Monday, and now, perhaps, the biggest insult of the lot: John W. Henry has unfollowed him on Twitter.
Do weeks get much worse? In what might be seen as a microcosm of Liverpool's season, apart from the transatlantic adventure, of course, Dalglish's week has spiralled out of control into a depressing and undoubtedly devasting end. And no, I'm not referring to the decision to relieve him of his duties.
The wily old Scot would have seen that coming - or at least been given an indication at the Boston tea party - but being unfollowed on Twitter? As a high-brow Twit myself, I know the heartbreak an unfollow can cause.
The timing of John W. Henry's callous actions are a window into the soul of FSG - a heartless corporate machine with no time for emotion and sentiment. Associated with Liverpool? Well they're your best mate. But the second you fall foul in their eyes you'll be shunned.
One can only hope Kenny recovers from this macabre social snub.