The Mexican striker has had his season blighted by injury but is determined to make an impact as the Red Devils enter the last stretch of their Premier League campaign
Javier Hernandez as outlined his desire to make an impact on the final stages of the season as Manchester United make the push to secure their 20th Premier League title.

The Mexican striker has scored 12 times in a season filled with injuries that have made it hard for him to maintain a place in the Red Devils side.

Dispite his misfortune with spells on the sidelines this year, the attacker is keen to make the difference in the last eight games of the season to ensure that rivals Manchester City do not beat them to the title.

Hernandez told ESPN: "It's a part of the season that all the players want to be involved in.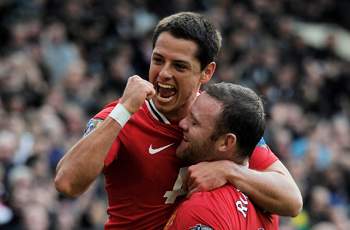 "We're in a great position because it depends on us - if we win all our games, we'll win the league"
"It's a long season so these final few games are more emotional for everyone, but we have a big chance to win the Premier League again.
"We're in a great position because it depends on us – if we win all our games, we'll win the league. We're not in Europe, so we'll probably be a little bit fitter because we're only playing each weekend and have long weeks to rest and prepare for each game."
Chicharito can be backed at 4.50 to score the last goal of the game when Manchester United face Blackburn on April 2.
The 23-year-old also spoke of how he has adapted to the physicality of the Premier League in order to fulfil ambitions of becoming one of the best in the world.
"I want to be a world-class player, so I need to work on every aspect of my game: my movement, goals and body strength, because I'm not the tallest or the strongest," the Mexican explained.
"I need to be ready to compete in this tough league because it's very physical, quick and technical. With the help of the coaches and my team-mates, I'm improving day by day.
"I do my best and if the manager wants me to play one minute or 90 minutes, I need to be ready to help the team."