All aboard the tennis train as we take a look at what the footballing world are saying about Andy Murray's triumph at Wimbledon to become the first British winner in 77 years.
It seems that the whole of the football community has taken the sport to their hearts to show their support and delight at the Scot's historic win.
So, without any further ado, here is our Wimbledon special of
Word on the Tweet
!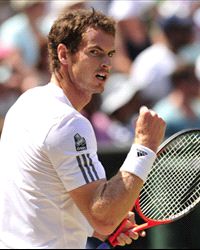 "As good of a game of bat and ball as you'll see this month this... #Wibbledon
"
It's fair to say that it wouldn't be Word on the Tweet without a few words from
Joey Barton
, however it seems that Wimbledon fever has taken such a hold on him that the QPR midfielder has forgotten the name of the tournament. #Whoops.
"Don't you just love Hawkeye? #wimbledon"
"Don't you just hate Hawkeye? #wimbledon"
Gary Lineker
and it appears that the former England striker just can't make his mind up about Hawk Eye. This heat does terrible things to the mind.
"Very impressive from Murray there... Is this possible!"
Wayne Routledge
thinks he's dreaming, we can only imagine how Andy Murray is feeling.
"One more game Andy...dig in"

Neil Lennon
takes to Twitter to give Murray a few coaching tips. Who needs Ivan Lendl?
"Wow....I've gone n got me coat as I've got chills watching this! What a moment. Serving for the championship"
As far as wise-cracks go,
Rio Ferdinand
needs to give his some work. It's 28 degrees outside, Rio!
"This is just too much #wimbledon"
Even
Sammy Ameobi
is feeling the pressure. It's okay Sammy, he wins in the end (spoiler alert).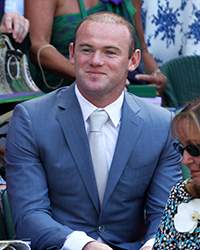 "Stop the clocks....am getting all emotional for the man...magnificent achievement..Andy Murray ..legend"

Neil Lennon
is back, and everything has got a little to much for him. Someone get the tissues.
"Emotional in our house anyone else?"
Seems Neil Lennon isn't the only one getting emotional,
Phil Neville
is holding back the tears as well. Someone hold his hand.
"Royal Box. Proof to the masses that hair transplants and top lip collagen don't always work. Stay natural"
Stan Collymore
makes a not-so-subtle comment regarding Wayne Rooney's latest hair cut as the Manchester United striker sits in the box alongside wife Coleen.