After the drama of the Champions League over the last couple of days, the footballing Twitterati are thinking of a lovely round of golf to relax.
Of course, for those taking part in Augusta it is far from serene, but football's stars are gearing up for the action and giving us their predictions.
Elsewhere there is joy of a new arrival in Barcelona and Rio Ferdinand worries about goal-line technology in today's edition of Word on the Tweet...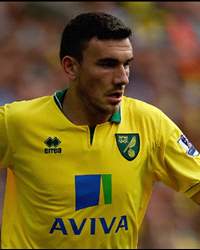 "Who's going to win The Masters this year then people?!
"
Chelsea
midfielder
Josh McEachran
, currently on loan at
Middlesbrough
, asks the question on everybody's lips.
"Everybody stating the obvious choice tiger woods but sometime you gotta step outside the box #outsiders #masters
"
Robert Snodgrass
is usually one for darting into the box for
Norwich City
, but clearly not today...
"Much as I miss the wife when she's away, I've found another beauty. She'll be here by 7 and stay a few days. Her name is Augusta. #affairway
"
Gary Lineker
is clearly a wee bit more excited about the Masters than some.
"Can't WAIT for the golf today!! Cup of tea and golf can't beat it!!
"
David Stockdale
seems very happy to settle down with a cup of Darjeeling and watch the action.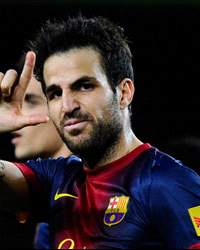 "Yesterday it was the happiest day of my life, our daughter Lia Fàbregas Semaan was born. Both her and Daniella are doing very well."
Congratulations are in order for
Barcelona
midfielder
Cesc Fabregas
. A Champions League win and a baby on the same day? Not bad going.
"Goal Line technology given green light,what will we do without all the media/pub/friends etc debates? will we miss it??"
Manchester United
defender
Rio Ferdinand
reacts to the news of goal-line technology being introduced next season.
"What happened to the golden goal in extra time? Surely better than away goals... #ChampionsLeague #fifa"
Michael Gray
clearly feels
Barcelona
were lucky to go through after drawing 2-2 and 1-1 with
PSG
to go through on away goals.
"The FIFA world rankings are hilarious. Do you think they sit around a table and think 'who shall we wind up today?'"
Another contribution from
Gary Lineker
, who is clearly amazed at
Brazil
's plummet to 19th in the rankings, while
England
sit in seventh.