Eden Hazard and Wayne Routledge are inundated with birthday messages with some well-wishers messing up on a few details.
As the FA Cup third round weekend comes to a close with Cheltenham v Everton tonight, we get a little insight into the joys of travelling by coach to Mansfield on a Sunday morning.
Elsewhere, one Premier League striker really needs to give his DVD player a rest while a former Liverpool forward explains why David Moyes would make the perfect beverage.


"Happy birthday mate!! @Edenhazard10"
Josh McEachran
wishes Eden Hazard a happy 22nd birthday, the Middlesborough midfielder on-loan from Chelsea probably sent him a 'wish I was there' postcard too.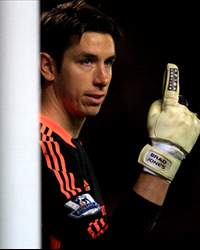 "@WayneRoutledge Happy birthday for your 32 mate!!!"
Swansea's
Michu
leads the birthday salutes to Wayne Routledge, but gets his dates a bit messed up. Wayne is infact 28.
"Coffee machine on the coach is broken... Downing and Jones left devastated! #needmycoffee"
Brad Jones
revealed how him and his Liverpool team-mate struggled to stay awake on their trip to Mansfield, excited much?
"Moyes. Fear, respect, coaching, and again humour around the confines of the club I'd guess. Excellent blend."
Former Liverpool, Bradford, Leicester and er, Real Oviedo striker
Stan Collymore
believes Everton boss David Moyes is the perfect managerial cocktail.
"Been quiet on here for a couple days....I'm back now though...call me Bond....James Bond! "
While
Rio Ferdinand
reveals he likes his cocktails shaken, not stirred, after returning from his short Twitter hiatus.
"With only 1 goal Messi is already 2 goals behind RVP this calendar year. #overrated "
Ahead of the Ballon d'Or gala,
Gary Lineker
says what we are all thinking, overrated that Messi lad.
"Have to admit to watching Big Brother tonight! How funny was that farting scene?! I hope Frankie or Razor win it. "
Michael Owen
celebrates his first Stoke City start with a night in front of tele watching Celebrity Big Brother, he's backing former Reds' favourite Neil Ruddock to go all the way.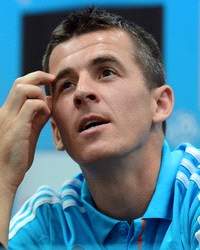 "I wish I could press a button an vaporise some people on here. Absolute imbeciles."
Here's monsieur
Joey Barton
, being Joey Barton.
"Hangover 2 #justcantgetenough!"
Aston Villa striker
Andreas Weimann
just can't get enough of smoking monkeys in Bangkok.
"Life of pi.. What a story..."
Blackburn's
David Goodwillie
reveals his emotional side after a trip to the cinema.
"So what to do today?"
While Arsenal, Tottenham and Manchester United target
Wilfried Zaha
is waiting for his phone to ring... A film, perhaps?