Ever wanted to play fantasy football against your friends, colleagues, or even a group of like-minded football fans, with the opportunity to win cash prizes along the way?
Well, now you can, thanks to
Totel Football
, a fantasy football site designed for fans who want to back their predictions with real money.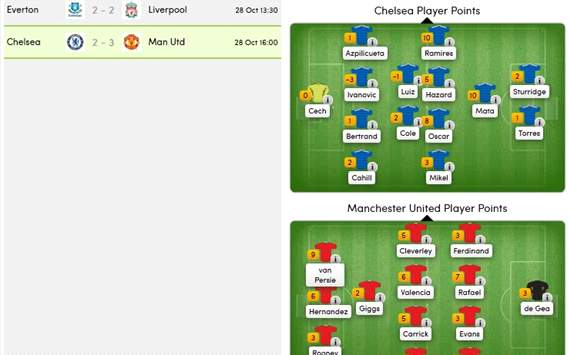 Totel football offers players the chance to participate on a weekly basis or across an entire season, with guaranteed prize pools of up to £60,000 to be won.
Right now Goal.com readers can also claim to up £100 in free bets to enhance the experience even further so don't miss out on your chance to boost your betting bankroll.
There are a number of leagues to chose from each gameweek, from the Premier League to La Liga, Bundesliga, Serie A and even the Champions League.
With no budget restrictions when it comes to player selection, now is your chance to do the unthinkable in fantasy football terms, pairing Lionel Messi with Cristiano Ronaldo in your La Liga team or Robin van Persie and Sergio Aguero in your Premier League team.
Players accumulate points on a number of aspects of their performance, from minutes spent on the pitch to goals scored, assists and so much more, while a booking or sending off could see their points total plummet, so pick your team wisely.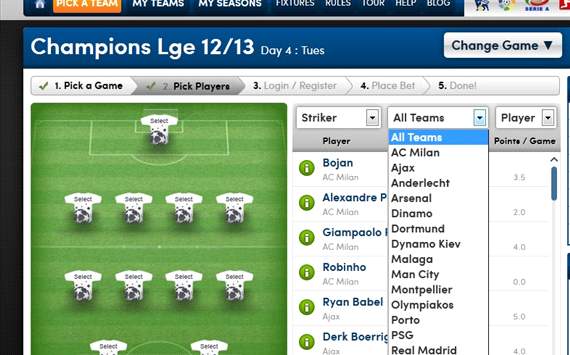 There is something for everyone, with players able to tailor their staking level depending on their bankroll, starting from as little as £1.
All bets made by players are placed in a pool. The size of the stake that you invest in the pool will determine the size of the payout that you receive if you have a winning team.
Once a gameweek is completed, if your team has accumulated enough points to be in the top 10 per cent of entrants, you receive a dividend based upon your stake.
For example:
A total prize pool is £25,000 with a total of 5,000 points accumulated by all winning managers. This will result in a payout per point of £5.00.
Payout scenarios:
You finish 1st having invested £1 on team entry, your payout will be £500.
You finish 1st having invested £10 on team entry, your payout will be £5,000.
You finish 4th having invested £10 on team entry, your payout will be £1,000.
You finish 36th having invested £100 on team entry, your payout will be £1,500.
In the coming weeks there will be articles on Goal.com looking at some of the in-form players that you might want to include in your Totel Football team for the upcoming gameweek, while you can
Tweet us
your team if you think you've identified a winning formula.
New Totel Football Customers can claim up to £100 in free bets so open your account now ahead of this week's action across Europe