Michael Owen
may not be the star performer for
England
he was back in his prime, but he still remains a keen follower of the national side.
Like every other Three Lions supporter, he has been pondering who should get the nod at left-back and upfront for the crucial 2014 World Cup qualification match away to Poland.
Elsewhere, another big World Cup qualifier is dominating the thoughts of Patrick Vieira, with France travelling to Spain to face the number one ranked country in the world.
For all this and more read on in
Goal.com
's latest offering of Word on the Tweet…
"Welbeck or Defoe? Cole or Baines? Who do we think?"
Stoke City
striker
Michael Owen
looks at the selection headaches facing
Roy Hodgson
ahead of
England
's World Cup qualifier against
Poland
.
"Seems like its 50/50 between Cole and Baines but most of you going for Defoe ahead of Welbeck."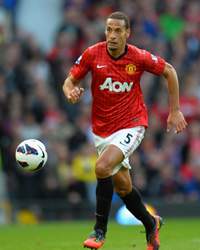 Before going on to conclude that most people are split on who should start at left-back, but want to see
Jermain Defoe
get the nod upfront.
"Song of the day: Simba ue- dj romaro ft maya
e. Gaucho....if you don't start moving when you hear this then you aint ready! Love this!"
Meanwhile, keen music fan
Rio Ferdinand
is unconcerned by England, and gives a shout out for his song of the day.
"We are never ever getting back together by Taylor Swift is in my head! The song is #Decent and I'm not afraid to admit it Lol"
Benik Afobe
reveals which song he cannot stop listening to at the moment.
He's only human.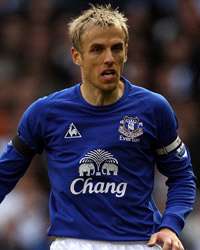 "Over thinking is a dangerous thing.. What will be will be…"
Swansea City
's
Kyle Bartley
looks to be getting all philosophical during his spells out injured.
Can't imagine over-thinking is something a lot of footballers do, Kyle.
"This is a big game & France are against the best team in Europe. To beat them you must play a perfect game, with every player at their best"
France
legend
Patrick Vieira
gives his thoughts on his county's mouthwatering clash with
Spain
.
"Morning-busy day today training this morning then off to Evertons wallasey supporters club later for a Q&A with supporters I can't wait!!"
Even on a non-match day,
Everton
captain
Phil Neville
looks to have a busy schedule.