COMMENT
By Kingley Kobo
Many people are aware that Samuel Eto'o is the highest paid footballer in the world, but many do not know his collective earnings still trail a couple of other players', making him not necessarily the richest practitioner of the sport.
The 32-year-old Cameroon international, who is currently Africa's most successful football player of all time, became the highest earner in the game with £365,000 a week when he joined mega-rich Russian club Anzhi Makhachkala in August 2011.
On the Goal Rich List, the four-time African footballer of the year ranks sixth with £52 million, thanks to additions from annual bonuses of £244,000 and Russia's low tax rate for players standing at 13%, as opposed to the situation in Western Europe where top-earning footballers are expected to pay between 42-45 % in tax.
Eto'o's club shoulders the £65,000 monthly rent of his luxury mansion in Moscow, taking some weight off his household expenses, although the former Barcelona top scorer still lavishes cash on luxury cars, jewellery and clothes, not to mention the unquantifiable amounts he dispenses to organisations, families and friends in Africa and elsewhere.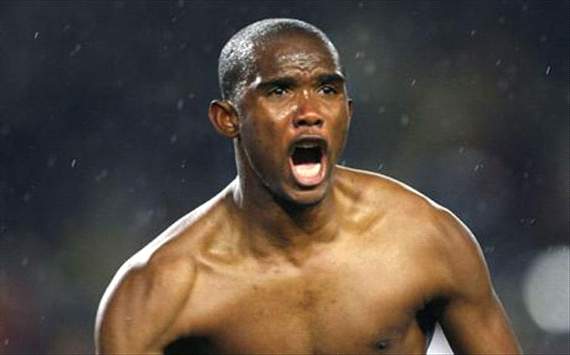 Samuel Eto'o | Celebrating a goal more than the joy money can bring
"I don't think of how much I spend or give out to people. I can't even remember some but it's not my thing to keep records of money spent on gifts and I hate revealing the amount of money I give to people," he once told French radio
RFI
in an interview.
David Beckham tops the list with £175 million followed by four-time Ballon d'Or winner Lionel Messi, £115.5m, Cristiano Ronaldo, £112m, Kaka, £66.5m, Ronaldinho, £63m, with Eto'o closing the first segment of five with £123 million shy of the Paris Saint Germain new signing.
You have to go down to the 24
th
position to see the second of the four African players on the list, Didier Drogba with £25 million, while Ghana's Michael Essien sits at number 48 together with reigning African Footballer of the year Yaya Toure at £16.5 m.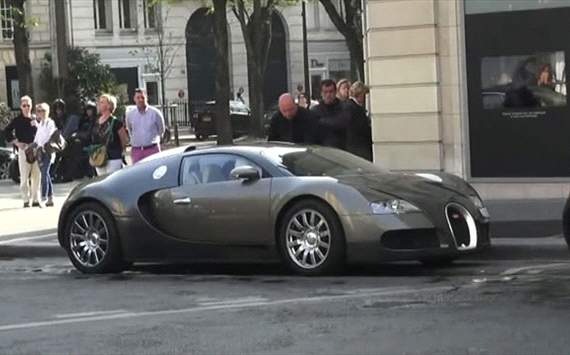 Samuel Eto'o's Bugatti Veyron | How the dreaming African now pulls admiration worldwide
Eto'o reiterates that money means nothing to him, in response to critics back home and abroad, who said his move to Russia was more or less an exile. However, he has also claimed that earning €20 million per annum gives him enough freedom to be vocal in denouncing injustice anywhere, especially in his native Cameroon where he recently slammed the football federation for the mishandling of resources, which he revealed led to death plots against him.
However, the message Eto'o wants to deliver to African youths about his wealth and jaw-dropping earnings is what he recently summarised in these few words: "Dreams can come true. I was a poor kid dreaming to play football in big stadiums and make a living out of it. Today I'm one of the richest out there. You too, you can, even if you live in a village in Africa."