Goal has nominated five Kenyan players who have excelled for club and country in 2013. Which footballer do you think should be awarded Kenya Player of the year?
Selecting five players in this final list of Kenya's top players for 2013 has proven more difficult than one could imagine. Captain Victor Wanyama's performance since joining English outfit Southampton has been admirable but local-based stars in the Kenya Premier League are proving that they can match our players based abroad. Below we reveal our list of five players.
VICTOR WANYAMA (SOUTHAMPTON)

Kenyan captain Victor Wanyama achieved a series of feats in 2013 making him one of the country's top players. First he made history by becoming the first player to feature in the English Premier League when he signed for Southampton in a record transfer deal that will make him an inspiration for many of the country's young players. That signing came on the back of two Scottish Premier League titles and winning the award for Scotland young player of the year. Wanyama was also named captain of national team Harambee Stars replacing Dennis Oliech and he played a big role in attempting to rescue the team's 2014 World Cup tattered campaign with a great performance against Nigeria's Super Eagles that left coach Stephen Keshi thoroughly impressed.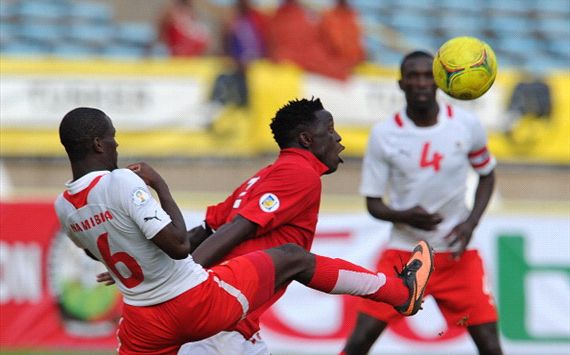 ALLAN WANGA (AFC LEOPARDS)

After a quite beginning of the season that left many fans frustrated at him, Allan Wanga exploded in the second leg of the league and single handedly carried the club to winning GOtv Shield as well as to finishing second on the Kenyan Premier League log. In helping Leopards, Wanga made history by scoring in the last eight matches of the club consistently ending the season with 12 goals. The player was obviously disappointed for failing to finish among the top three best players during KPL's awards gala and believes that perhaps things would have been better if fans were allowed to vote.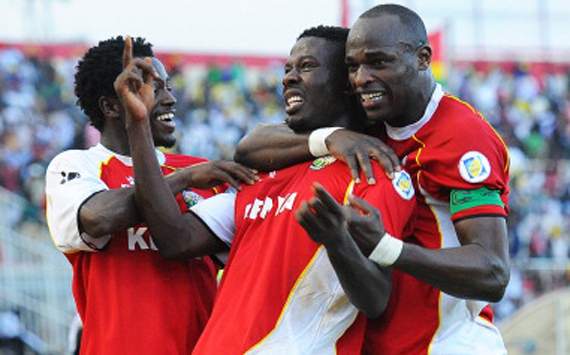 Looking back, the former Mathare United striker must be very disappointed for failing to win the Golden boot Award. From the beginning of the season the award was always his to lose and at some point for more than three months stayed as the top scorer with no competitor in sight. However, towards the end of the season, he stopped scoring and allowed KCB's Jacob Keli to walk away with the golden boot award. Despite this failure, Were still deserves some mention among the season's top players for an outstanding personal performance that has eventually earned him a place in national team Harambee Stars.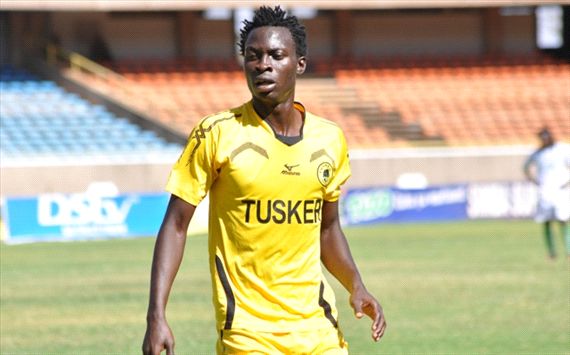 DAVID 'CALABAR' OWINO (GOR MAHIA)

Owino earned the nickname 'Calabar' after a great performance against Nigeria in a World Cup qualifying match early this year. Then, Owino completely out-played on-loan Liverpool striker Victor Moses, whom he kept in check through-out the contest in what turned out to be a great show for Harambee Stars in 2013. It was a performance that was replicated at the club level resulting in Gor Mahia's winning of the 2013 Kenyan Premier League title after an 18 year wait. Owino did not just defend well but he also scored some crucial goals for both club and country. His goal against Namibia during October 7 World Cup qualifier in Nairobi and an equalizing goal against arch-rivals AFC Leopards' in a 2-2 draw remains one of his most outstanding performances of the just concluded season.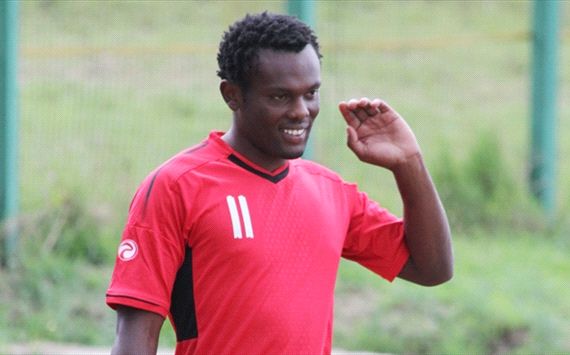 JERIM ONYANGO (GOR MAHIA)

When he failed to be named as goalkeeper of the year last season, there were wild muted murmurs about the snub and for a good reason. Onyango did well in goal for Gor Mahia last year helping them to finish runners-up but his efforts were not well recognized. This season, he came back stronger and more determined to prove those, who dismissed him last year and he did it in style helping Gor Mahia to win the KPL title. Onyango was outstanding in goal through-out the season making some great saves and bailing out the team when it mattered most. In the end he conceded the least number of goals and was rightly rewarded as the Kenya Premier League goalkeeper of the year. But his being snubbed for the player of the year award was another oversight by local coaches.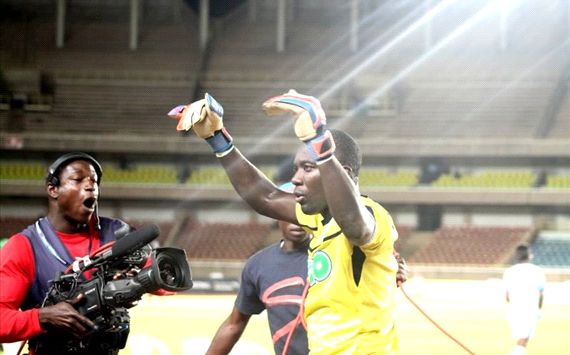 Now, that you know the five nominees, it's time to vote for who you believe the winner should be! Yes, the winner of the accolade will be decided by you for the player who deserves to be recognized for their stellar year.
The winning player will be announced in mid-December. We will provide our readers with exciting features dedicated to each nominee, along with news stories and exclusive interviews of former top Kenyan players tipping, who they believe should win. Remember the selection will be based on their performances over the course of this year only.
May the best man win!