EXCLUSIVE
By Dennis Mabuka
Former Chelsea coach Roberto Di Matteo says that he does not think Manchester United striker Wayne Rooney will complete a transfer to Stamford Bridge.
The 43-year-old believes it will be impossible for the England striker, who has had two offers from Chelsea already turned down by the Premiership champions, to end up at the London club because "United never sell their best players to rivals."
"Rooney is a top class striker and a very fantastic player, who can play for any team in the world, but I don't think Manchester United will allow him to join Chelsea. United are well known of not allowing their top players to join rival teams, especially in England," he told Goal.
"He will definitely perform very well at the Bridge if he ends up moving, but it will remain as one of the shocking transfer news should he join Chelsea."
United manager David Moyes has continually stressed that Rooney will stay at Old Trafford, but Chelsea coach Jose Mourinho appears determined to bring him to Stamford Bridge.
Di Matteo, who was in Kenya to launch a new fantasy game dubbed the Guinness Football Manager, insists that he does not hold any grudge against Chelsea owner Roman Abramovich, who sacked him despite winning double silverware for the club in the form of Champions League and FA Cup titles in 2012.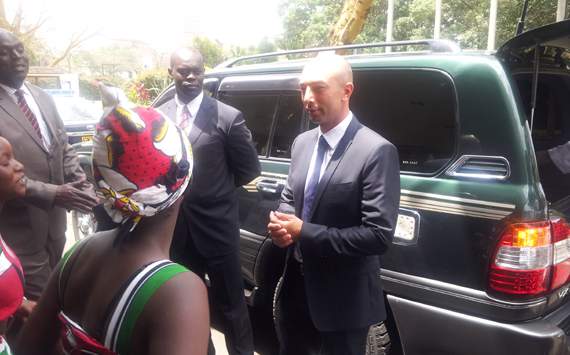 WELCOME TO KENYA |
Former Chelsea manager Roberto Di Matteo is welcomed in Nairobi
"Most successful managers have been sacked, so I have great company there. It's part of the experience. I'm now looking forward to winning many more things ahead.
"It was a fantastic experience working under him. Abramovich had his own opinion so sometimes we had to agree and sometimes disagree, but at the end of the day we had to move on. He gave me the opportunity to serve the club and did my best and I am now looking to the future," he added.
The Italian, who holds a Masters degree in Business Administration, insisted that he was not looking to make an immediate comeback to the dugout, despite several clubs making contact with him.
"I'm gonna take this year off. I've received many offers but I have to take a rest, regain all my energies before I return to coaching. I want to travel across Central Africa with my new role as the ambassador for Guinness and I will think about coaching after one year."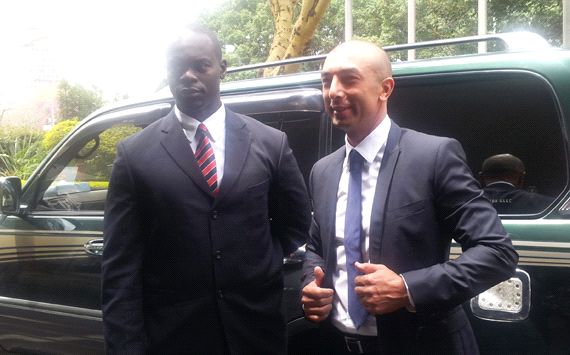 HAPPY TO BE HERE | Roberto Di Matteo arrives in Nairobi
The former Italy midfielder hailed Kenya midfielder Victor Wanyama's move to Southampton, and predicted that it would serve to open the door for more Kenyans to join the English top flight.
Di Matteo remains confident that an African country will one day lift the World Cup. "Africa is producing a lot of players to Europe and amazingly they are performing very well. I had the opportunity to work with Didier Drogba, Michael Essien, Solomon Kalou at Chelsea, and they are perfect players," he admitted.
"We also have the likes of Kolo Toure and Yaya Toure who are performing amazingly well at their respective clubs. I have faith that it is a matter of time if not days before you see an African country crowned World Cup champions."