By Greg Stobart | UK Correspondent

OZIL GAME-CHANGER PROMISES SOMETHING SPECIAL FOR ARSENAL
Every so often, a club complete a transfer that becomes a game-changer. Eric Cantona to Manchester United was one, Dennis Bergkamp's move to Arsenal in 1995 another.
In Mesut Ozil, a genuine world star, Arsenal may have redefined the way in which they are perceived in the
TRANSFER WINDOW WINNERS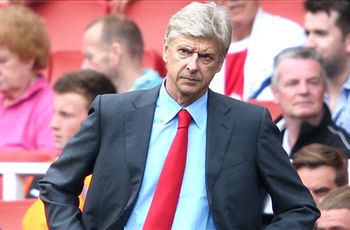 ARSENAL

Who needs a strong midfielder or defensive and striking cover when you can pick up Mathieu Flamini for free, add little-known goalkeeping cover, and then scoop the signing of the window - and beyond that - with the magnificent Mesut Ozil. Arsenal are back on the map of world football in one fell swoop.
football world and taken their most significant step towards once again competing for domestic and European titles.
The German playmaker really is the "super quality" that Arsene Wenger has been targeting, his £40 million arrival smashing the Gunners' transfer record as the manager finally abandoned his usual frugality to make a major foray in the transfer market.
When Bergkamp arrived from Inter for, at the time, a club-record £7.5m he too was a genuine star in world football. The Dutchman went on to define an era for Arsenal; the symbol for a series of sides that won Premier League titles, competed in the Champions League and played with an aestheticism that brought universal praise.
Ozil can be the same. Like Bergkamp, he comes from a leading European club and feels he needs a new challenge but no-one is doubting his quality. That is why the Real Madrid supporters sang "don't sell Ozil" to their president Florentino Perez during Gareth Bale's unveiling
on Monday
night.
The 24-year-old would have found his opportunities limited in a World Cup year following the signings of Bale and Isco but his sensational record of 27 goals and 94 assists in three seasons at the Santiago Bernabeu tells you everything.
Arsenal are not short of attacking midfielders but that barely matters when you are talking about a player who is one of the very best on the planet. In recent times, the north Londoners have been selling ratherthan buying that kind of player: Ashley Cole, Cesc Fabregas and Robin van Persie.
It is also a massive statement of ambition to supporters and the football world - you can imagine stellar players showing far more interest in Arsenal in future transfer windows.
The dampener for Wenger is that he is still left with a thin squad susceptible to injuries, while his failure to land a striker will leave the club sweating on the form and fitness of Olivier Giroud until at least January.
TRANSFER WINDOW LOSERS

DAVID MOYES & ED WOODWARD

Turned down by every man and his dog in the most scattergun approach to a Manchester United transfer policy in living memory, ended up paying £4 million over the odds for a player that some fans see little sense in purchasing and are so anonymous abroad that strangers off the street can get away with passing themselves off as club officials during failed last-minute negotiations over a €36m (£30.5m) bid for Ander Herrera.
Until deadline day, failed moves for Gonzalo Higuain, Luis Suarez and Wayne Rooney had summed up Arsenal's summer while they also failed to recruit a top-class defensive midfielder, missing out on Luiz Gustavo before re-signing Mathieu Flamini on a free transfer.
Strictly speaking, Arsenal did not need another playmaker in a squad that already boasts Santi Cazorla and Jack Wilshere and there are still significant fault lines in their squad.
But you sense that none of that matters, in the short-term at least, now Wenger has finally made a dent in the club's transfer budget. The Gunners boss promised a surprise, he got Mesut Ozil - and like Bergkamp,it could just be the start of something special.
MOYES & WOODWARD FLOUNDER UNDER PRESSURE OF THE WINDOW
When bizarre reports emerged that imposters posed as Manchester United officials on deadline day in the club's pursuit of Athletic midfielder Ander Herrera, I could not help but wonder if someone was making a cruel jibe at Ed Woodward.
United's new executive vice-chairman promised the champions could afford to spend big money and even teased fans by leaving the pre-season tour early to conduct "urgent transfer business".
Not so urgent after all, it appeared, as United's summer continued to amble along until a deadline-day scramble to deliver David Moyes with new signings, especially the central midfielder that United so badly need.
Marouane Fellaini's deal scraped over the line for a whopping £27.5m - that is £3.5m more than the release clause that expired almost a month ago - while deals for playmaker Herrera and Real Madrid full-back Fabio Coentrao fell through.
TRANSFER WINDOW LOSERS

LUIS SUAREZ

Tried anything and everything to get a move but, for once, player power floundered, ensuring that he stayed put. Now finds himself frustrated, emasculated and, given the way Liverpool in which have started the season, possibly even a bench-warmer.
The last-minute panic summed up an aimless summer which descended into a farce from the moment that Moyes declared he had "no budget". Cristiano Ronaldo and Gareth Bale were mentioned as potential targets, moves for Thiago, Luka Modric and, very publicly, Cesc Fabregas all failed.
Moyes must have been wondering whether he had misinterpreted that "no budget" promise after he replaced Sir Alex Ferguson.
In Fellaini, United have a very able, proven Premier League player in a position they desperately needed to improve but he clearly was not their first choice and he does not provide the creativity that they so badly need in central midfield.
It has been a steep learning curve for Moyes and Woodward, a far cry from the ruthless efficiency of Ferguson and David Gill in the transfer market. The end result is a squad that will struggle to retain their Premier League title this season.
SPECIAL RELATIONSHIP WITH REAL NEEDS TO BE GIVEN THE BOOT BY SPURS
When Tottenham announced their partnership agreement with Real Madrid last year, it was not clear exactly what the Londoners expected to get out of the relationship.
A year on, we are none the wiser. Luka Modric and Gareth Bale both now play in Real Madrid shirts, while Mesut Ozil is at Spurs' great north London rivals Arsenal.
Tottenham chairman Daniel Levy was furious with the Spanish giants' pursuit of, and influence over, Bale
TRANSFER WINDOW WINNERS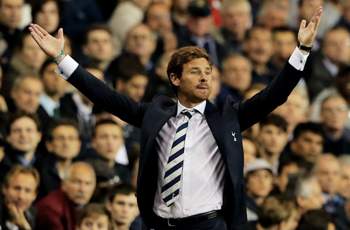 TOTTENHAM

Who needs your best player - by a mile - when you can recoup the equivalent of a small country's GDP in return, allowing you to bring seven quality internationals and break even in a frantic transfer window that means that you will also be able to press on with plans for a new stadium. AVB can consider himself BACKED.
and barely hid his anger in a statement confirming the Welshman's departure for a world record €100m (£86m).
"Gareth was a player we had absolutely no intention of selling," said Levy. "Such has been the attention from Real Madrid and so great is Gareth's desire to join them, that we have taken the view that the player will not be sufficiently committed to our campaign in the current season."
Levy would be wise to rip up the agreement before Real Madrid next come calling for one of Tottenham's stars.
That next could be Erik Lamela, the forward signed from Roma in a £30m deal, who has the potential to become one of the best in the world and match Bale's achievements at White Hart Lane last season.
As angry as Spurs are about losing Bale, they have still invested incredibly wisely in the transfer window, spending the best part of £100m on seven new signings.
The big question is over how quickly the new players can settle - but there is no reason why Andre Villas-Boas's men cannot finish in the top four.
Follow Greg Stobart on