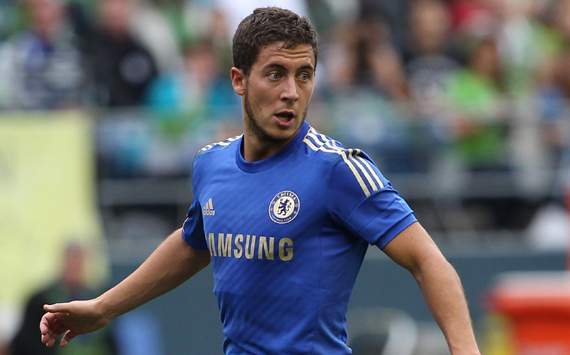 SPECIAL REPORT
By
Wayne Veysey
| Chief Correspondent
There is a misconception surrounding Financial Fair Play.
Many football observers regard the Uefa rules that are revolutionising how football operates akin to a distant parent whose discipline will not be enforced until some far-off date.
To an extent, this is true. Sanctions, including the first possible exclusions for clubs from Uefa competition, will not take place until the 2014-15 season.
Yet Financial Fair Play (FFP), the hard-won harvest of Michel Platini's Uefa presidency, is very much here and now.
The actions of the likes of Manchester City, Liverpool and AC Milan in the last two transfer windows have made that clear, although the extravagant recruitment of Chelsea and, particularly, Paris-Saint Germain, this summer requires greater explanation given the desire of European football's governing body to crack down on debt-laden clubs.
IN THE RED


FINANCES OF THE 'BIG SIX' IN 2010-11

CLUB

ARSENAL
CHELSEA
LIVERPOOL
MAN CITY
MAN UTD
TOTTENHAM

PROFIT/LOSS

£14.8m
- £67.7m
- £19.9m
- £194m
£29.7m
£0.7m

The starting pistol for the three-year transition that will move clubs towards breaking even was sounded on June 1, 2011, to coincide with the start of last summer's transfer window.
Based on information taken from the 2011-12 and 2012-13 accounts, action can be taken for the first time during the 2013-14 season.
There are caveats, chief among them the 'acceptable deviation' of losses of €45 million (£35m) in total over the first three years.
That can be subsidised by an owner but only if they invest the money permanently in return for shares, not by lending it as Roman Abramovich did when he first took control of Chelsea. If owners are unable to subsidise debts, the maximum loss is €5m (£3.9m).
From 2014 to 2017, the overall permitted loss will fall to €30m (£23.5m) for each three-year block monitored by Uefa. After that, Uefa hope clubs will have learned financial balance and be genuinely breaking even.
The task of ensuring the rules are correctly applied falls to the Club Financial Control Panel, a team of eight independent experts chaired by former Belgium prime minister Jean-Luc Dehaene.
Yet there is scepticism within the game, with Arsenal manager Arsene Wenger among those to voice his fears about how rigidly the rules will be applied.
If Manchester United's massive interest payments continue to push them into losses, if PSG push the boat out to sign international superstars with money they have not earned or if Chelsea qualify for Europe courtesy only of huge overspending, will Uefa play hardball and refuse to award a licence to play in the Champions League or Europa League?
"Everyone knows the rules and we will go through with it," said Gianni Infantino, Uefa's general secretary in an interview with
Goal.com
last year. "The question is, 'will you really do something?' And the answer is, 'yes, of course'. The train has left the station, we have started and there is no way back." The reputation of the new system, and Platini himself, depends upon it.
The elite English and Spanish clubs have been the greatest beneficiaries of the global football explosion over the last decade. Using the television revenue from the Champions League and the two most-watched domestic competitions in the world, they have dominated the European scene, splashed out on the best players and become a magnet for billionaires keen for a slice of the action.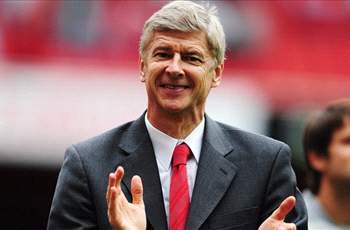 Only Arsenal of the five highest profile Premier League clubs would comfortably meet the requirements of FFP
Yet only Arsenal of the five highest profile Premier League clubs would comfortably meet the requirements of FFP based on the last two sets of full financial results. Manchester United, Chelsea, Liverpool and Manchester City would all fail.
However, United should be in a strong position when FFP kicks in. Despite the club's highly leveraged business model, with £51.7m flowing out of the club in interest payments alone in the year ending June 2011, strong commercial growth has helped to withstand the pre-tax losses in 2009-10 of £79.2m.
Uefa's break-even calculation is not the same as a club's statutory accounts. Expenditure such as youth development, stadium infrastructure and community development does not count towards FFP. Depreciation on tangible fixed assets is also excluded.
In the case of Chelsea, for instance, analysts estimate that around £10m a year is spent on a youth set-up that has yet to really bear fruit, while another £9m can be lopped off for depreciation on tangible fixed assets such as spectator facilities at Stamford Bridge or training facilities at the club's Cobham headquarters. Therefore, FFP rules would allow Chelsea to reduce their expenses by £19m, which is a considerable portion of the £67.7m loss revealed on their last annual balance sheet, released on 31 January.
There is room for clubs to manoeuvre in other areas. The entirety of a transfer fee does not automatically show up as an annual expense because clubs tend to amortise player acquisition costs over the length of their contracts.
For instance, Eden Hazard's £32m January switch from Lille to Chelsea would not show up as one lump sum in Chelsea's 2012-13 accounts – instead it would be an annual amortisation of £6.4m (£32m fee divided by the five years of his contract). Add in an estimated salary of £8m and the total cost of Hazard, as far as Uefa's accountants are concerned, is £14.4m per year.
Furthermore, deep in Uefa's 91-page FFP document lies a safety net. Even if a club misses the break-even target, it can still be granted a licence if it meets two criteria – the trend of losses is improving; and the over-spend is caused by the wages of players that were contracted before June 2010 (when the fair-play rules were approved). However, that flexibility is only available for the reporting period ending in 2012.
"There can be objective reasons for making a loss but there must be a strategy of coping with it, over a three year period, for example," explained Infantino. "All of this will be analysed by the panel and, of course, as the ultimate decision, exclusion is possible."
Chelsea and City are the two English clubs most guilty of overspending and then using cash injections from their rich benefactors to balance the books. Yet both are on the record of being confident they will eventually become financially sustainable.
City have clearly made efforts to do so in the last two windows, with a far more prudent recruitment policy acting as a counterpoint to the extravagant team-building that followed Sheikh Mansour's August 2008 takeover.
Yet there were more than a few eyebrows raised when the Premier League champions announced a new, 10-year sponsorship arrangement with Etihad Airways 13 months ago worth an estimated £400m.
Etihad are owned by the Abu Dhabi government and the airline's association with Sheikh Mansour, a member of the Abu Dhabi royal family, will almost certainly prompt strong scrutiny from Uefa.
The governing body stress all deals will be market-tested for fair value. "Nobody should try to be clever about the possibility of circumnavigating the rules," warned Infantino. "If the panel have the feeling that the rules are circumnavigated, then this corresponds to a violation."
Chelsea owner Roman Abramovich had seemingly made efforts to cut costs in all areas at his club before sanctioning deals this window for Hazard, his brother Thorgan, Marko Marin and Oscar. A blue-chip right-back and at least one attacking midfielder, with Victor Moses the prime target, are set to follow.
In July, Chelsea announced another signing, the completion of a three-year sponsorship deal with Gazprom, the Russia-owned energy company to whom Abramovich sold his controlling stake in oil company Sibneft for £8.4billion in 2005. The Londoners are trying to generate revenue by clinching other commercial agreements, such as a recent hook-up with Delta Airlines.
Both Chelsea and City will hope that Uefa's magnifying glass is turned instead on PSG, who have overtaken the two English clubs and a rejuvenated Juventus as the biggest net spenders on transfers since being taken over by the investment arm of Qatar's sovereign wealth fund in May of last year.
By following the wealthy benefactor playbook to the letter, PSG, like their mega-rich predecessors, can brace themselves for a what could be a bumpy ride.
Follow Wayne Veysey on