While a good number of countries were involved on Wednesday, Kenya sat out once again with a scheduled build up against Egypt being cancelled
COMMENTARY
By Otieno Otieno
Once again Kenya national team Harambee Stars were inactive during Wednesday's Fifa friendly day in a move that continues to undermine their ranking.
While a good number of countries were involved in a number of build-up matches, Kenya sat out once again with a scheduled friendly match against Egypt becoming a cropper.
Kenya's neighbors Uganda instead, played Egypt and lost 3-0 while their opponents in the 2014 World Cup qualifiers Malawi were in Rwanda where they won 1-0. Nigeria, who lead Kenya's Group in the World Cup qualifiers, beat South Africa 2-0 in yet another international fixture played on Wednesday.
In other matches, Senegal and Zambia battled to a 1-1 draw in Saint-Leu near Paris, Burkina Faso pulled off a shock in Tanger when they defeated hosts Morocco 3-2, Gabon and Cape Verde played to a 1-1 draw in Lisbon, Tunisia crushed visiting Congo 3-0 in Rades and Algeria were held at home in Blida to a 2-2 draw by Guinea.
Last week when the monthly Fifa rankings were released, Kenya had slumped six places down from 123rd to 129th in a move that makes it more difficult for local players to feature in top leagues like the English premiership.
The Fifa organized friendly matches are very important in helping countries improve on their rankings but for the longest time has not been taken seriously by the local federation.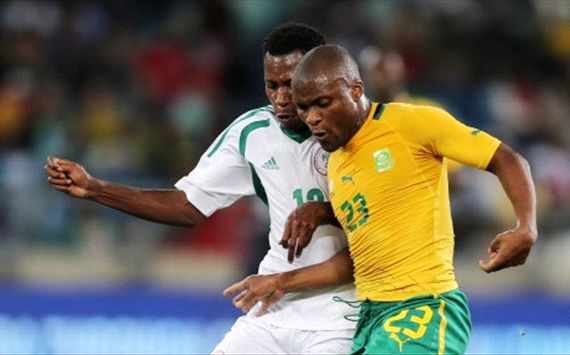 SUPER EAGLES IN ACTION |
While Kenya did not play, Nigeria were in action against South Africa
The last time Kenya was active on a Fifa day was last October when they hosted South Africa at home as the Bafana Bafana made a stop-over on their way home from Poland.
It is a high time FKF planned matches on Fifa days in helping the national team to get the much needed exposure. The Fifa match days are well known in advance and there is no reason why Kenya cannot plan to be busy on that day.
Most countries would be willing to come to Kenya or even invite the team to play against them but this requires planning in advance and getting all the necessary support to be able to make it a reality.
With the country out of the 2014 World Cup, attention now shifts to the 2015 Africa Cup of Nations finals. Stars coach Adel Amrouche has already indicated his desire to build a strong side for the Nations Cup campaign but he cannot successfully achieve this goal without exposure.
With Amrouche seeking to build a new side for the 2015 qualifiers, he needs as many matches as possible to be able to achieve his goal of coming up with a side that is capable of bringing pride to local fans who have been starved off international football for a long time.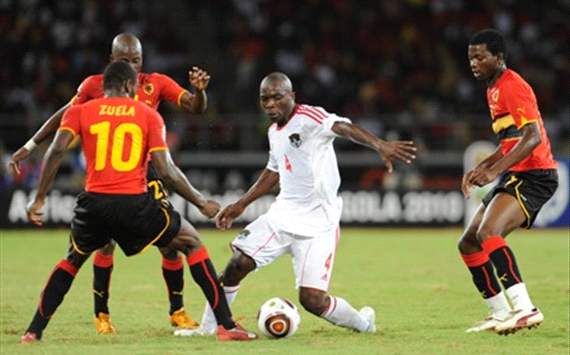 FLAMES IN ACTION | Malawi were also in Rwanda against Amavubi winning 1-0
The frustrations of staying out during the Fifa friendly day was aptly captured by top goalkeeper Arnold Origi on Wednesday night when he lamented that the country cannot expect to progress without getting such exposure.
Indeed, former Chelsea manager Roberto Di Matteo, who visited Nairobi on Wednesday, pointed out that the country's best way of exporting talent to Europe lies in taking part in the Africa Cup of Nations and World Cup.
"Scouts from all over the world attend such competitions and therefore, this remains the best arena for local players to be seen," said Di Matteo, who won a double with the Blues in 2012 season.
But without the required exposure, the Kenyan team will continue to miss out on major competitions.