With less than six months left before Wanga's contract runs out, Ingwe should pocket Sh3.2m from SuperSport United or else the striker will leave for free
OPINION
By Otieno Otieno
In many parts of the world, football is always as a profitable business which brings money to clubs.
One of the most profitable aspects of this business is in buying and selling of players. During every transfer window, fans worldwide are always left mesmerized at the amount of money clubs are willing to pay to sign new players.
Yet, most Kenyan Premier League clubs have never grasped this aspect of business and continue to make huge losses every transfer window. In this regard, AFC Leopards' should therefore, rush and tie up the Sh3.2million offer they have received from South African club Super Sport United for the signature of Allan Wanga.
Among KPL clubs, Leopards' are known to make huge losses when it comes to transfers as they always give away their players for free even after spending huge sums of money to acquire the same.
Most recently, the club made nothing when midfielder Peter Opiyo left to join Finnish side FF Jaro. Before this, the club gave away Florient Ndaisaba for free even after paying more than Sh1.8million to sign him from Burundi.
Ingwe also received nothing from former Ugandan international Dan Wagaluka, who left on a free transfer recently despite the fact that they paid Sh500, 000 to sign him. With less than six months remaining before Wanga's contract runs out, Leopards' should quickly accept what has been offered as they risk getting nothing out of the deal.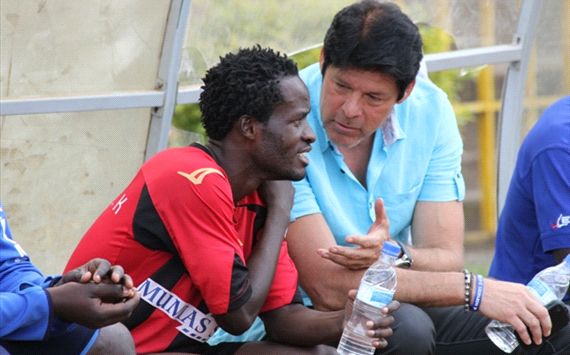 LEFT FOR FREE |
Wagaluka left on a free transfer despite club paying Sh500, 000 to sign him
The money offered is already more than what the club paid for Wanga when they signed him from Vietnam two years ago. But it is not only AFC Leopards', who are guilty of this kind waste. At the beginning of the season, Gor Mahia got nothing when Edwin Lavatsa left to join MC Algiers of Algeria.
Gor Mahia were never paid any penny for the striker as his contract had run out. The KPL champions delayed to tie down Lavatsa and it was therefore, surprising that the team complained after he left for Algeria.
Sadly, a number of local clubs are still waiting to be paid compensation fee after Victor Wanyama joined English Premier League side Southampton.They include Nairobi City Stars, AFC Leopards and Mathare United.