By Dennis Mabuka | Chief Editor
Nigerian citizens and football fanatics have taken to social media to vent their frustration on the reception accorded to Kenya's
Harambee Stars
upon arrival in Lagos, ahead of 2014 World Cup qualifier against the Africa champions on Saturday in Calabar.
As earlier reported by
Goal.com
, Harambee Stars contingent consisting 20 players, and eight officials arrived in Lagos on Wednesday to a rude shock.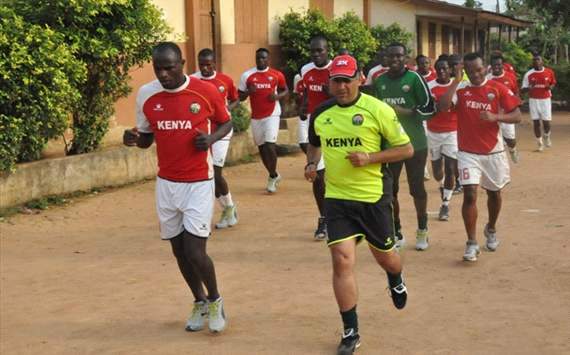 The team had by press time not been offered a security officer. Furthermore, the Nigerian Football Federation (NFF) reneged on a promise to avail a chartered flight to Calabar for the squad, and instead, located the team at a 'sub standard' third star hotel believed to belong to a senior official of the Nigerian FA.
A protest note by Football Kenya Federation to the N.F.F, signed by the CEO Micheal Esakwa copied to the media was dispatched on Wednesday, but the Kenyan camp remains in the same situation.
This treatment has not only attracted the wrath of the Kenyan supporters, but also surprisingly, the Nigerian fans.
Omosohwofa Ufuoma
commented on our sister edition Goal.com Nigeria's facebook page, "What if they (Kenya) pay us back in our own coins, this is nonesense. We can beat Kenya anyday, anytime but they should be accorded good treatment."
Henry Oleka
said: "It's unfortunate because it's the young players that will suffer this more. It is the innocent boys that'll leave their luxury life aboard that will be avenged upon when they go for the return leg. It's not a good precedent."
While
Jemimah Omamo
added:
"Its so shameful that you people have only one flight to Calabar,such a big City I presume. With all that Fuel and Everything."

@Emmanuel Shame on you to talk about us like that. Think you have never gone out of Naija and that's why you talk like that. Travel then put your shameful comments. You are embarrassing your country men and there is no difference with you and NFF. You are the type who gets into offices and start looting."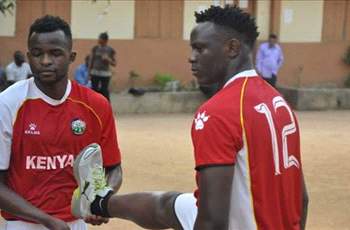 Desire Victor
was in apologetic mood: "This is shame. I sincerely apologize to my fellow African Kenyans... Please forgive us."
While
Ferdinand Azi
offered a solution :"They should leave Lagos immediately, we have MONTY SUITES HOTEL in Calabar. Eagles are lodging at Metropolitan Hotel. Why Lagos?????"
Abolaji Nurudeen said; This is pathetic. Certainly not good for our football image. This present NFF set up should be scrapped.
Ekenma Tochi added, This is not right. pls, something should be done very fast .if we eventually defeat them, it will b used as an excuse. thanks.
Kayode: Very very bad. How can we downgrade our status so low? Have we forgotten that we will still go to Kenya for de 2nd leg? Haba, this is not fair. Hospitability wise we are among the best in Africa. Why NFF? Why? Is it because of the Cross River State Govt largesse that made everyone of us to abandon our responsibilities? Very ugly.
Peter Ehis Akaehomen: I am disappointed at our FA reception for the Kenyans. Does it mean that visiting teams in Africa have to pass through this type of treatments to play a match? Why does the fair play rule only apply on the pitch in Africa? I wish the Kenyans to give us a befitting reception despite our shame showing display as host.