By Otieno Otieno
In exactly eight days, the
Kenya
national team
Harambee Stars
will take on Nigeria in a World Cup qualifier match to be played in Calabar.
The match is very important for both sides as it will determine their chances of featuring in next year's World Cup to be played in Brazil.
Kenya badly need to win after picking only one point from two matches they have played. The team was held to a barren draw by Malawi but lost their second match 1-0 to Namibia.
What is concerning is the level of preparations exhibited by the Kenyan team going into such a crucial match.
New coach Adel Amrouche has had a frustrating time trying to get all the players in camp especially as the country's two clubs Gor Mahia and Tusker were unable to release all their players for national duty as they themselves were involved in continental matches against Egyptian opposition.
While this was not frustrating enough, there has so far been no government support to Harambee Stars leaving every aspect of preparations to cash strapped Kenya FA.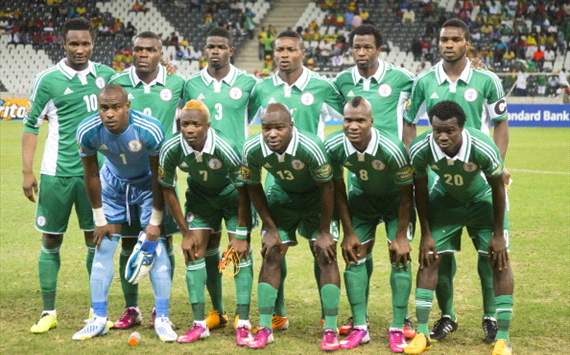 The federation is doing it's best under very difficult circumstances considering that their main sponsors East African Breweries Limited (EABL) do not give them enough money.
Compare this with the fact that Nigeria FA has set aside a whooping Sh.48million to prepare for the match against Kenya and one can see the difference between the two sides.
Most of this money will be provided for by the Nigerian government which annually sets aside a budget to support the Super Eagles because they understand that success for the team is a great recipe for national unity.
The Kenyan government must stop paying lip service when it comes to supporting sports as it has the potential to become a big industry that employs thousands of youth who would otherwise be idle.
It is encouraging that the new sports bill has since been signed into law and one of it's provisions is the sports lottery to raise money for sports events.
This is the way to go and there must be no further delay in implementing the same. Harambee Stars need all the support to succeed.
Perhaps the government should consider attractive cash incentives for the players as a motivation for them to do well and find it worthwhile to honor national duty.