By Otieno Otieno
When Adel Amrouche took over the national team,
Harambee Stars
on Wednesday, he was stepping into a hot seat that has claimed many victims.
The Belgian becomes the 27 coach and the seventh in less than two years, a major turn over by any standards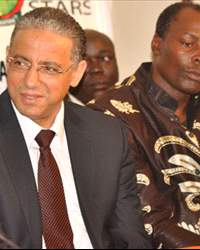 anywhere in the World.
He takes over from Frenchman Henri Michel who quit two months ago in a huff. Before Michel, there was Francis Kimanzi and before Kimanzi there was Zedekiah Otieno.
Otieno had taken over from another foreigner Antoine Hey who had himself replaced Kimanzi and the list goes on.
As he said during his unveiling, Amrouche should focus on football development instead of trying to get quick fixes.
This will not work. Kenya is out of all major competitions this year and have only an outside chance of making it to next year's World Cup in Brazil.
The best strategy will be for Amrouche to start rebuilding a strong team that should qualify for the 2015 Africa Cup of Nations finals as the minimum.
Kenya last played in the competition in 2004 when it was held in Tunisia.
Making it to the 2015 finals should therefore, be the top priority for Amrouche. Gladly for him, the federation is now getting serious with the team's preparations as witnessed in the number of friendly matches they are entering.
The last friendly ended in a 3-0 win against Libya and this is the performance that needs to be built on towards coming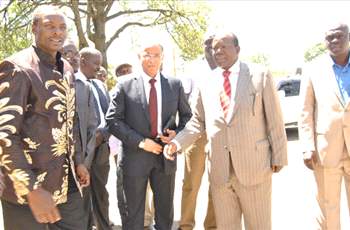 up with a competitive side.
Patience will be key in helping Amrouche achieve his laid down objectives. This is a virtue that has lacked with the previous administration who were always quick to fire coaches.
Amrouche needs to come up with both his short and long term objectives and demand for all the necessary support to achieve results.
Team sponsors East Africa Breweries Limited (EABL) also need to do more for the Stars.
The Sh110million three year sponsorship while commendable is too little since a big fraction of the money goes back to the company for marketing purposes.
Having an adequate budget for the national team will play a big role in helping the team to achieve their goals. The Kenya FA also need to scout further for more sponsors and especially for kit and other logistics of the team.