By Otieno Otieno
The recent complains by former
Tusker FC
players and ex-
AFC Leopards coach Jan Koops
over non-payment of their dues calls for a thorough probe by local federation.
A look at the complaints filed by the aggrieved parties shows that a serious breach of contract has been committed by clubs in regards to how they have treated their former employees.
The Kenyan Premier League (KPL) standard contract is very clear on how a player's or a coach's contract is supposed to be terminated. The contract provides that a player or a coach should be given at least two months notice failure to which they must be paid two month's salary.
What happened at Tusker and AFC Leopards respectively was nothing close to what has been prescribed in the standard contract.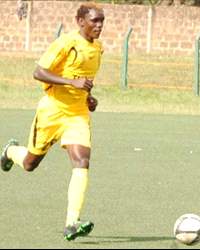 According to the former Tusker players, they were just summoned one morning to the administrator's office and heartlessly told that their contracts had been terminated.
This was a cruel and unprofessional way of treating professional players some of whom had served the club with great dedication after giving their best years.
Worse still the club did not honor their obligation to pay the two month's salary and instead, only paid them for one month.
Koop's case is another classic example of impunity by local clubs. The Dutchman was fired even though he had helped the club improve position from fifth to third last season.
The former Leopard's coach has since written to Kenya FA to intervene in the matter. Local clubs must desist from sacking their players and members of the technical bench at the slightest whims.
It is only in Kenya that news headlines are always awash with reports of mass sackings in clubs. There are many options the clubs should pursue including sending the players on loan to other clubs until they improve their performance.
FKF must also clamp down on such clubs by insisting that they honor whatever contracts they have signed with players and coaches. Secondly, the Kenyan Premier League (Kpl) must also ensure that the standard contract they provide is strictly adhered to.
If this trend is not stopped, there is the danger of players and coaches resorting to a court of law to ensure that their rights are respected.
Follow Goal.com Kenya on