By David Kwalimwa

Kenyan midfielder Macdonald Mariga has returned to Parma on a short term loan deal from Inter Milan. The 25 year-old, who had seen limited playing time at the Nerrazurri side since recovering from a long term injury in November
spoke to
Goal.com
immediately after sealing the deal.
Goal.com: Mariga thanks for your time. So you are returning to Parma?
Mariga: Thank You. Yes I am actually on my way to Parma. We have agreed on everything, so its just putting pen to paper, that should happen tomorrow (Friday).
Goal.com: This will be your third stint at the club?
Mariga:Oh yes. I like the place and the stadium, plus the fans. I usually call Parma my second home. I also own some property in Parma.
Goal.com: This is the third time you are departing Inter Milan on a temporary arrangement?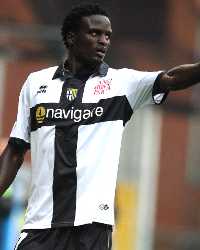 Mariga: True. however, this is a different scenario. Last time we had the Non EU Quota positions unavailable (Italian clubs are only allowed to register five players from outside Europe) so I had to go out. This time round, I have a strong desire to play. I am missing football, remember I just returned from a long term injury and still regaining my fitness.
Goal.com: You talked to the coach (Andrea Strammaccioni) of the intended move?


Mariga: Yes. I explained my situation. Initially he was reluctant to let me go, but I insisted.
Goal.com: What of reports that you were involved in a bust up with the coach?


Mariga: That isn't true. I had already made up my mind that I needed to play. The coach couldn't give me guarantees that my situation (sitting on the bench) will change.
Goal.com: Their were reports that you would move to England?


Mariga: Yes. Reading, Fulham and QPR were very interested. Their was a very tempting offer from Russia. But the club wouldn't let me leave on a permanent deal.
Goal.com: Are you disappointed on missing out on England for the second time?


Mariga: I don't know what to say. I believe whatever is scheduled to happen will happen.
Goal.com: This is the second time Harry Redknapp is declaring his interest in signing you.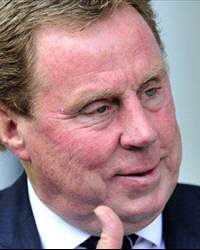 Mariga: Yes. I almost signed for Portsmouth (then under Redknapp) and my brother (Wanyama) also nearly joined QPR in the summer. It feels great for a top manager of Redknapp's caliber to keep an eye on you.
Goal.com: The club has indicated in a statement that Parma have an option to purchase 50 percent of your rights in the summer. Do you still have a future at Inter Milan?


Mariga: I have a contract with the Nerrazuri until 2014. In June, we will sit down and review the situation. What is certain is that I am unlikely to return unless offered guarantees about playing time.
Goal.com: By the way you were expected in the national team (Harambee Stars) camp ahead of the Libya friendly?


Mariga: Unfortunately, I won't be coming over for the match. Firstly, I am disappointed of the reports that I am injured (Note - the injury reports didn't emanate from the federation statement). Then most importantly, I have issues that need to be solved between myself and the federation.
Goal.com: Issues? Could it be related to the money you claim to be owed?


Mariga: Yes. I am yet to hear any official communication from the federation regarding that matter.
Goal.com: Is that a condition for you playing for Harambee Stars?


Mariga: No. I Iove Kenya and Harambee Stars and have already sacrificed much in the past to feature for this team. But going forward its imperative that we think on the same lines and agree on several issues before hand.
Goal.com: Thanks for your time Mariga and all the best in your career?


Mariga: Always welcome.