By Zakary Oteno
Kenya Premier League (KPL) side Gor Mahia have sealed a historic swoop for Brazilian forward - Giovanni Rodriguez Bissolli- who becomes the first player from outside Africa to sign and play for a Kenyan side.
The forwards' arrival at the club's training base - Nairobi City Stadium - elicited lots of excitement from hundreds of fans on Monday, who turned up to catch a glimpse of him.
Although Rodriguez was not involved in training due to jet lag having arrived on Sunday, the supporters invaded the pitch when the session was over to sing jubilant songs in praise of their club and their new prospect that they hope will fire them to glory on four fronts next season.
"Welcome to the Government," Jaro Soldier, the most eminent of Gor faithful and self proclaimed Inspector General of the K'Ogalo Defence Force (KDF) told the new 25-year-old forward as they posed for pictures. Goal.com was at hand and brings you a one on one interview with the Brazilian star.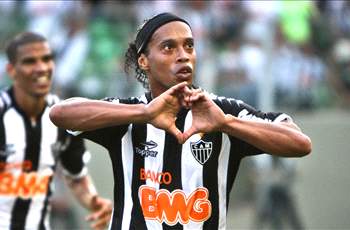 Goal.com:

Giovanni

Rodriguez welcome to Kenya. Please tell us about yourself?Giovanni:
Thank you. I am a 25 year-old striker who loves football. I am a traditional number ten. Football is my passion. I got inspired to join the beautiful game by compatriot Ronaldinho Gaucho (former World player of the year).
The same trainer, who nurtured him Mr. Gebrana, was my trainer and so I was fascinated at the prospect of following in his footsteps.
Goal.com: Can you give us a highlight of your career?

Giovanni
: I began my career in my native country Brazil. As early as 12, football was in my blood. My first club was Atletico Paranaese where I played for as a teenager. I rose through the club's academy. After a stint with the club, I also turned out for Rio Branca, FC Milan and Piaoi FC all Division One clubs in Brazil.
Besides, I have also had a chance to play outside my native country featuring for Kaven Sennatti FC in Iran and my immediate former club Sheikh Jamal in Bangladesh.
Gola.com: You have now come to Kenya or let's say Africa. What motivated you to choose Gor Mahia?Giovanni
: I must say that Gor Mahia is my number one club in Africa. It is a club I love because it is the best and the greatest. I have been following it on Supersport TV and liked it straight away and it automatically became my preference. The fans are amazing and the kind of reception I have received from them (fans)...is exceptional.
Goal.com: Having watched your new team mates train, what is your assessment and expectations?Giovanni:
I must say that they are good players. I am so far impressed and I am looking forward to helping the club win trophies. I know it will not be easy. I have to fight for a position and I am more than determined to prove my pedigree on the pitch.
I obviously want to help the team as much as I can. I know we will be participating in many competitions, so we need to win trophies and make the manager, administration and fans very happy.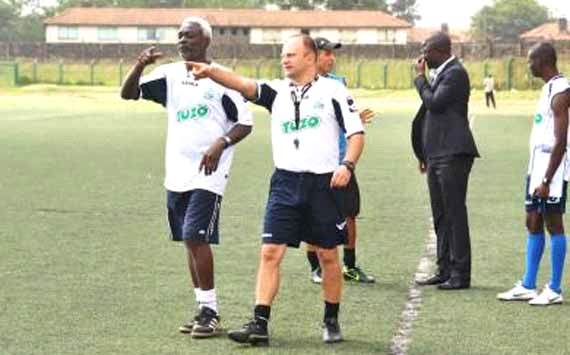 Goal.com: Ever since you landed in Kenya, have you had anything going for you?Giovanni:
Yes I must admit that Kenyans are friendly people. They are warm and ready to help. Besides I like the climate here and cannot wait to enjoy fish and ugali.
Goal.com: Any final word to the clubs fans and Kenyans in general and assessment of coach Zdravko Logarusic?Giovanni:
Yes, I am just calling on the fans to rally behind the team this season and referring to me as 'Giovanni' will just do it right. On coach Logarusic, he is a fantastic coach. I had a chat with him (Logarusic) when i arrived and he told me he likes associating himself with champions. I like challenges and that is already a challenge. I will definitely prove myself soon.
Many will ask why a Brazilian should come to Kenya to play football, its interesting yes, but I love Africa and I love Kenya. There has to be a first and I want to be that first Brazilian who came to Kenya to play football. I am not a tourist.