Goal.com believes Gor Mahia coach Logarusic, AFC Leopards' Koops, Tusker's Matano, Mathare's Okumbi stand out as the best tacticians
Now that the Kenyan Premier League (KPL) is over with Tusker managing to retain the title, who are the individual best performers.

Goal.com analyses some of the players and officials who will be feted during the KPL Awards gala night that will be held on November 21 at Safari Park Hotel.

Focus is on who will be named the best coach, the best player, the best new player, the best midfielder and the best goalkeeper.

The candidates are there-Gor Mahia coach Zdravko Logarusic, AFC Leopards' Jan Koops, Tusker's Robert Matano and Mathare's Stanley Okumbi stand out as the best coaches this season.

Matano may have won the league title with Tusker but he will be knocked out on technicality given he has only been in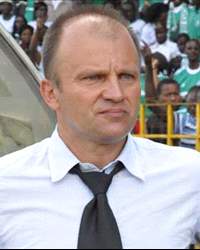 charge of Tusker for only six games.

Logarusic took Gor Mahia when the club was in 14th place with seven points from nine games. He has taken the side to the second spot, going 20 matches unbeaten.

Jan Koops has been great at the Leopards bench. Ingwe went 23 games unbeaten starting May last season to the tenth game this season when they lost to Tusker FC.
Leopards have all along been the top side in the league safe for a blip mid-way through the season.

Stanley Okumbi came to Mathare United when the club was facing relegation. He replaced Gabriel "Kingi" Njoroge at the Mathare bench.
Until Mathare lost to AFC Leopards two weekends ago, the 'slum boys' had gone 11 matches unbeaten.
As much as Matano came late in the race for the best coach, he turned around the fortunes of the 2012 champions.
Matano was employed after the sacking of Sammy Omollo and brought in some confidence in the side that had gone six games without scoring a goal.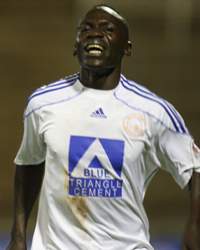 Sofapaka striker John Baraza will take home the golden boot award after scoring his 18th goal on Saturday when Sofapaka beat Karuturi Sports 2-1 in Thika. Dan Sserunkuma of Gor Mahia scored 17 in the season.

Sserunkuma is a sure candidate for the player of the year award. He has scored freely all season and while he failed to inspire Gor Mahia on the final day, his performance at City Stars at the start of the season and later when he joined Gor Mahia makes him one of the best performers.

Gor Mahia goalkeeper Jerim Onyango blundered on the day the club needed him most but if there was a top performing keeper, that he deserves it.
Onyango started the season as a substitute keeper but regained his form midway through the first half, he only conceded five goals. He will be challenged by Tusker's Bonface Oluoch, Sofapaka's Duncan Ochieng and AFC Leopards' Patrick Matasi.

The chase for the midfielder of the year will be a fiercely contested affair with Gor Mahia's Anthony Akumu, Tusker's Peter Opiyo, AFC Leopards' Martin Imbalabala and Thika United's Francis Kahata fighting for top honors.

KPL says the nominations start this week. "We will ensure we reward the best," said KPL CEO Jack Oguda.
Do you agree with our views or you share a different opinion? Kindly leave your comment below.