Combative and controversial
Kenya
midfielder Collins 'Gattuso' Okoth is at it again! The player was sacked by his club Sofapaka FC on Tuesday due to indiscipline.
'Gattuso' who was granted marching orders by new cub coach Stewart Hall alongside three other fringe players-Kanamuli Kapilima, Hashim Mukhwana and Hakim Ssekumba-is however, known to stalk controversy wherever he goes.
Nicknamed 'Gatusso'' for his tough tackles similar to former AC Milan player Gennaro Gattuso, the former Tusker, Gor Mahia and Sofapaka man, is arguably one of the best holding midfielders in the Kenya league in the recent past.
It was at Gor that he engraved his name into the hearts of the boisterous club fans. During the 2010 and 2011 season, he was an anchor and cog in the team's midfield formation.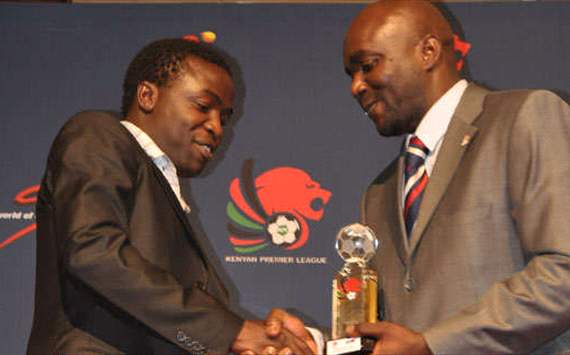 At his best element, he would frustrate the opposition, intercept the passes, tackle ruthlessly while at the same time supply his strikers upfront.
His outstanding displays not only earned him popularity but also several call-ups to the national soccer team Harambee Stars. But being they 'bad boy' he has always been, Gattuso has fell out with three premiership clubs in the recent past.
His exit at Tusker though still shrouded in controversy, it has been rumoured that it was due to indiscipline, allegations he has refuted in the past.
Exit Tusker in came Gor. At Gor Gattuso put up meticulous displays in matches in the process becoming the darling of the crowd. He not only had fans chant his name in praise in league matches, but also went ahead to solidify his position in the team.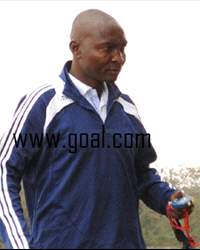 But before long, trouble reared its ugly head when the player skipped several training sessions without the consent of the then head coach Zedekiah 'Zico' Otieno. For his amorous ways, he was suspended but remained unapologetic.
Instead, he took to his face book page where he posed the following comments. ''I do not care if Gor sack me. I am a good player and will get another club.''
After several weeks in the sideline and amidst pressure from club fans, he was reinstated to the starting eleven and went on to help the club secure a fourth finish in the 2011 season.
Exit coach Otieno, in came tactician Anaba Awono. Under the Cameroonian coach the player had no major issues with the technical bench until Gor sent its entire technical bench packing in March paving way for current coach Zdravko Logarusic.
Just two weeks in charge of the club, Logarusic fell out with Gattuso, terming him 'indisciplined'. Gattuso's character continued to haunt him and it was now evident that his colorful career at the club would soon come to an end.
It came as no surprise thus, when Logarusic cracked the whip axing nine players from the clubs rank and file, with Gattuso being one of the victims.
With his immense talent at play, it did not take long before the big spending AFC Leopards and Sofapaka begun to fight for his signature. The player opted for the latter joining the Batoto Ba Mungu as a free agent in the June transfer window.
But fast forward to today, after just three months stint with the club, Gattuso has been granted marching orders by Stewart Hall at Sofapaka. Reason- His poor attitude towards team work, anger and skipping training session.
Hall said he decided to axe the player after failing to turn up for training after the defeat to Western Stima.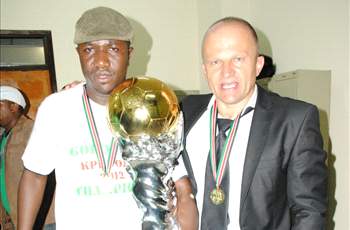 "Last week when we were preparing to play Western Stima he was in the second team to encourage him to work harder but he apparently took offense and left the training. After the game we were supposed to train on Saturday but he failed to turn up for training," said Hall.
It is now clear that the player's immense pride and stubborn nature is quickly destroying his career. His former coach at Gor, currently with Sony Sugar Zedekiah 'Zico' Otieno believes that Gattuso is one of the best defensive midfielders in the country, but his attitude is hindering his career growth.
On his part Gor Mahia secretary general George Bwana was also full of regrets. "Gattuso is a player we would have liked to retain but the new coach had no room for him. He has had problems with us in the past. However, his major undoing is engaging in unnecessary side shows which is spoiling his career," added Bwana.
All said and done, it is now certain that the player will remain in the cold utill February next season when the transfer window opens.The million dollar question however, in the minds of soccer analysts is whether the player would ever learn or whether his free fall will continue.