Kenyan footballers will have to be careful what they consume because the Kenya Premier League Limited (KPL) is soon going to start carrying out random doping tests.
According to KPL, doctors will be making abrupt visits to the club's training bases and changing rooms and pick players randomly to carry tests.
This will be a big shift towards professionalism in a league where players do not even handle their diets well.
"We want to improve the way our players handle their bodies. Football cannot operate in isolation when it comes to fighting use of drugs and unwanted substances," says KPL Operations, Logistics and League Liaison officer Frank Okoth.
Many of Kenyan players are known to chewing khat (miraa) during their pass time but now KPL says players will have to be role models in the campaign against doping.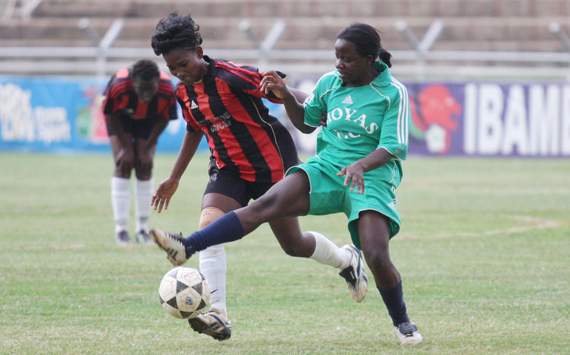 "Doctors would be making abrupt visits to all the 16 teams in the Premier League for random checks on banned substances," according to the TPL Operations, Logistics and League Liaison officer Frank Okoth.
"We have professionalized our Premier League and doping is among the many new changes that would be implemented this year," said Okoth.
Kenyan players may be ignorant to the fact that internationally, random dope tests are carried on footballers.
It is not yet a common practice in Africa and players have often never taken seriously what they ingest.
According to Doctor Andrew Suleh who heads the KPL medical committee, players have a duty to ensure they do not consume either performance enhancing drugs or substances that are considered unwanted for sportsmen.
"We will have to educate them on how they handle themselves, the kind of food they need to eat and the kind of medicine and drugs they must avoid. This will alaso be good for their career development."
Former Kenyan defender Phillip Opiyo was sacked by South African club Umtata Bushbucks after he was found to have used cannabis sativa-bhang.
New Sofapaka coach Stewart Hall says players must take great care of themselves by ensuring what they eat is good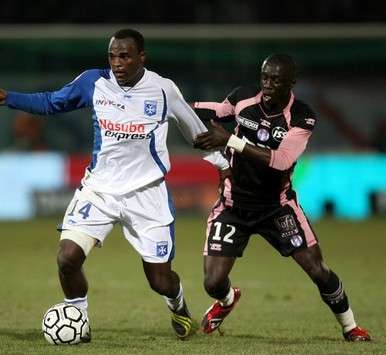 for them as sportsmen.
"Clubs need to have dieticians who will give players a guide on what to eat," said Hall. But away from that he also says educating players on what they should not consume is important.
"It will be wrong to condemn a player or ban him for failing a dope test yet you have not educated him on what is good and what is not good," he added.
According to FIFPro (International Federation of Professional Footballers), research has shown that there are hardly any doping cases in football; around 0.05% of the players tested are found to be guilty.
Most of the players who have been caught in recent years appeared to have used social drugs. It is known that these drugs are not performance-enhancing.
What is more, they generally have a negative influence on performance. If these social drugs are removed from the doping list, it then appears that football has only a marginal problem.
The total annual number of samples collected and analysed in football (according to the World Anti Doping Agency statistics) allows the calculation of the incidence of positive samples.
In total, football shows a low overall incidence of positive samples – well below 0.4% over the years (2004 0.34%, 2005 0.33%, 2006 0.32%; 2007 0.36%; 2008 0.23%).
In 2009, 32,526 doping tests were performed in football worldwide. According to the FIFA doping control database, 68 samples (0.21%) tested positive and, of these, 5 samples (0.02%) were positive for anabolic steroids. In general, cannabis and cocaine account for about 70-80% of positive test results.
That regardless, KPL says while Kenyan players may not access hard drugs, the fact that they are supposed to be role models, it is important they stay away even from basic drugs like bhang and khat.