Goal.com Kenya has arrived in the country, and footballers are pleased to hear the positive news regarding their nation and the new level of coverage that their football will now command.


Brilliant newsCollins Kisuya,
Germinal Beerschot and Kenya national team midfielder said, "I sincerely have no words to express my feelings to news that
Goal.com
have officially ventured into the Kenyan market.
"The arrival of Goal.com is the best thing, our league and soccer was yawning for development. It is simply amazing and being an avid reader of the site I will definitely keep myself updated. I welcome the move as it will help our standards grow by helping expose the budding talents in the country. It could not have come at a better time. Welcome to Kenya, Goal.com."
Harambee Stars midfielder
Macdonald Mariga
of Inter in Italy added, "Welcome home Goal.com."
Road map to development
Kenya's Patrick Osiako of Petrolul Ploiesti in Romania said, "I am elated by this development. It was one of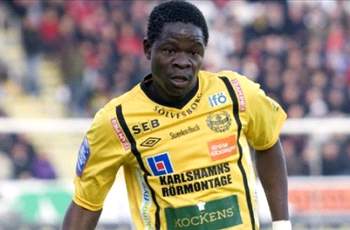 the best thought of initiatives and I must thank Goal.com for choosing to invest in Kenya.
For long our country has been endowed with lots of talent which unfortunately has been going to waste. But now that Goal.com have arrived, I am sure our soccer will be going places as this marks a new road map to the development of the sport in the country. Goal.com is widely read, closely followed and even many players back home will have opportunities as their input will be monitored. It is a fantastic move."
Best gift to KenyansBrian Mandela
, the towering defender who recently penned a three-year deal with South African side Santos. "As a regular reader of Goal.com, this is the best gift, not only to players but to Kenyan football as a whole. The fact that is has come barely a month after I turned professional is a good initiative. From my general perspective, Goal.com has been credible over the years and I have no doubt the Kenya edition will prevail. I fully welcome Goal.com and ask all Kenyans to rally behind the 'new baby'."
Will help players realise goals
George 'Blackberry' Odhiambo
of Harambee Stars and Azam FC in Tanzania, believes the arrival of Goal.com's new edition will help players realise their dream of playing professional football.
"I'm happy because we need to promote our game. Playing away from home may at times make you be overlooked by national team technical bench in team selection. For this matter, I strongly believe that the coming on board of Goal.com will go a long way in helping me and others realise this goal because I am certain the site will keep tabs of my performance in the Tanzania Vodacom League," he said.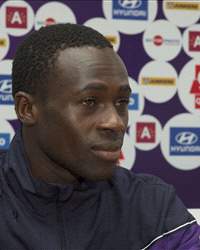 The move will motivate playersZedekiah 'Zico' Otieno
, a former Harambee Stars player and current Sony Sugar coach add his view to the chorus of positivity.
"It is a very welcoming move since it will give players the much needed exposure. It also shows how Kenyan football has improved in standards to warrant the interest of an international media. It will also give players more motivation to work hard so that they can catch an eye of European based agents. Welcome on board Goal.com Kenya."
It will market the gameBoniface Ambani
, former Harambee Stars man and striker for Tanzania's Yanga revealed, "It's great news on my side as it opens ways for more avenues of people outside there in getting the best news in terms of Kenyan soccer and its actors. Kenyan players and soccer as a whole will at least spread it's wings in areas of marketing. It's a noble idea and I should say I wish you and your editorial team all the best. It's a crowded field in terms of new media but how best you present news is what will sell you out. Thank you and welcome to Goal.com!"
Fantastic news
"Today is another big day in Kenyan football. It calls for celebration because those of us playing in the domestic league now have an outlet solely dedicated to us to tell the world what we're capable of doing," said
Joseph Nyaga,
midfielder for Sofapaka FC. "I look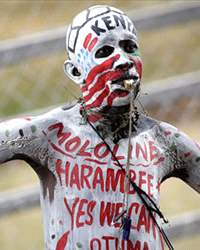 forward to seeing the website personally and as a player I feel it is going to give us an opportunity to be read about by people from different countries and make it easier for us to get chances to join paid ranks."
John Baraza
, Sofapaka striker and two-time Kenya Premier League (KPL) Golden Boot winner, "I am excited to hear an international website is coming to Kenya. This is a great move for the progression of football in our country. Goal.com is one of my favourite websites and to go a step further to write specifically on the local leagues is unique and an opportunity to promote our game. I'm eagerly glued to the site to have a look."
Platform to attract sponsorsOmondi Aduda
, Football Kenya Federation (FKF) Chief Executive Officer added his valuable opinion when he said, "We support any initiative that will help promote football in the country and particularly at the grassroots, thus the arrival of Goal.com is a move in the right direction.
"It also shows that football management has improved since the new football authorities were elected into office mid-last year and we should use this opportunity as a platform to highlight the gains made so that we can attract more sponsors into the game. I have no doubt you'll survive and that will be great. Long live Goal.com Kenya, we say karibuni sana, Kenya."
What are your expectations from Goal.com Kenya? Please send us your views in the comment sections below. We're ready to serve you better.