The launch of Goal.com Kenyan edition comes at a time when we are spreading our wings worldwide. After years of success covering world football, we are ready to devote a well-deserved edition to Kenya.

We are driven by the vision and desire to bring you up to speed with the latest in Kenyan football and this launch comes hot on the heels of other successful African editions, Goal.com Nigeria and Goal.com Ghana.

The launch of Goal.com Kenya will bring the number one sport a step closer to the people of the football-loving nation and we promise not to disappoint in delivering the goods.

We will dedicate relentless effort, time and energy in offering unrivalled coverage of Harambee Stars, the Kenya Premier League, grassroots football, and Kenyans plying their trade in Europe and around the world.

We promise to not only inform, but also to entertain with well researched articles and editorials. Our match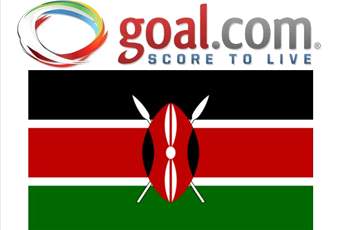 reports will not only be timely but also accurate and well balanced. Our promise is to represent the Kenyan people with a Goal.com voice.

Kenya being the giant it is in East Africa and boasting of a competitive league that has been hailed as the best in the region; we are pleased to play our part in making the league better and see it flourish.

Our dedicated team of renowned sports journalists has a wealth of experience in the industry, and we will go beyond the call of duty to give you exclusive interviews with the Kenyan football news-makers, be they on or off the pitch.

We will uncover Kenya's young talent and give them a platform from which they will strive to join their more well-travelled brothers in Europe, while those same European-based Kenyans will be our allies in delivering the news to you.

So whether you access your football news and views via the web, mobile or through our various apps, you know that you can count on Goal.com Kenya to provide you with the latest news, insightful commentary and worldwide match coverage.

August 7 is a new dawn in Kenyan football, and we are here to serve the Kenyan people. Join us in pursuing this dream at http://www.goal.com/en-ke. Welcome and enjoy! Karibuni sana.