live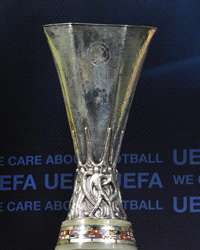 Chime in with Goal.com and other users and share your opinions.
335730
2013-05-15 22:45:00
And on that note I will leave you all! I won't be back next week for another run of the Goal LIVE blog for the Champions League final, but fear not as the legendary Mark Doyle will be entrusted with the role of taking you through all the twists and turns as they happen at Wembley!

I've been Livio Caferoglu on a night in which Chelsea have been crowned European title victors for a successive campaign, and it's good night to you all. Ciao!
335715
2013-05-15 22:35:00
More Benfica reaction now - this is what midfielder Nemanja Matic told reporters after the Eagles crashed to a heartbreaking 92nd-minute defeat at the Amsterdam ArenA earlier this evening:
"We played a good game. We played very well, we had more possession and played dangerously in Chelsea's box, but we lacked luck in the end. I can only congratulate Chelsea for the victory, but we didn't lack quality. I still think we played well, we were the best team. We had more control and opportunities to score, but had no luck. The best team doesn't always win."
335710
2013-05-15 22:30:00
And last but CERTAINLY not least in the Chelsea corner, it's
Branislav Ivanovic
whose set-piece heroics in stoppage time clinched a second straight European title for the English giants - courtesy of
ITV
!
"It's a great feeling. This team deserved this, because we have had a very difficult season and a lot of games. In the end, today was a very hard game and Benfica played very well. But we scored from set pieces and work very hard preparing that part of our game. We deserve that trophy."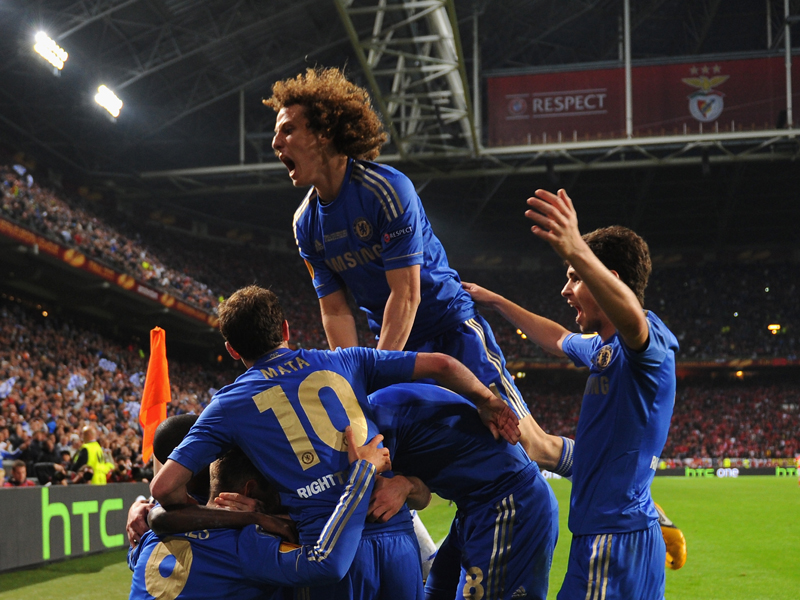 335702
2013-05-15 22:25:00
BREAKING NEWS
It appears Frank Lampard's future DOES indeed lie with the Blues after all - and in quick succession of Goal's exclusive story this morning. This is what he said to ITV:

"It's been an amazing time for all of us involved. Talk about ups and downs in the last two years! But this is a big up. We're a group, a team, and it was tight tonight after the long season we've had. No-one deserves this more than Ivanovic - he has been fantastic. You make your own luck, and we stick together in this group. The club deserve it.
"I really, really hope to be around next year. With a game tonight and coming up we haven't sat down and signed anything, but I really hope so and things are looking good. The club have been brilliant."
335700
2013-05-15 22:15:00
Next up, we have the words of triumphant manager
Rafa Benitez
in the wake of Chelsea's European feat:
"That was a great performance in the second half, against a very good team. I'm really pleased for the players and everyone involved. We didn't have the legs in the first half, so we had to adapt. They players have worked so hard, all season. I am proud - it was not easy. I'm really pleased, really proud."
335682
2013-05-15 21:07:34
BENFICA REACTION

We have the Portuguese side's coach Jorge Jesus to start off with, and he is adamant that the Eagles should have been crowned secondary European champions - not Chelsea!

"We played a great game, but football penalised us a game in which, on the basis of how we performed, we should have been the winners."
335674
2013-05-15 20:55:20
Benfica look glum and dejected as they are presented their loser's medals by the Uefa bigwigs, but the injured John Terry - in similar fashion to last season after he was banned from participating in the Champions League final - has dressed up in full kit to take his place in the stands and lift a second consecutive European title!
335670
2013-05-15 20:50:21
And with that, our Chelsea correspondent Dan Levene attempts to summarise the overriding emotion that poured out of the Serbian defender's title-winning goal!

"As a recently retired Scots hairdryer operator put it: "Football - bloody hell." A year ago it was Didier Drogba with the last gasp headed goal. Tonight it's Branislav Ivanovic, who evokes just that spirit. Ten days before Chelsea will have to stop calling themselves the Champions of Europe - tonight, in the Amsterdam ArenA, Chelsea are Champions of Europa!"
335664
2013-05-15 20:41:10
FULL-TIME: BENFICA 1-2 CHELSEAChelsea are Europa League winners for 2012-13!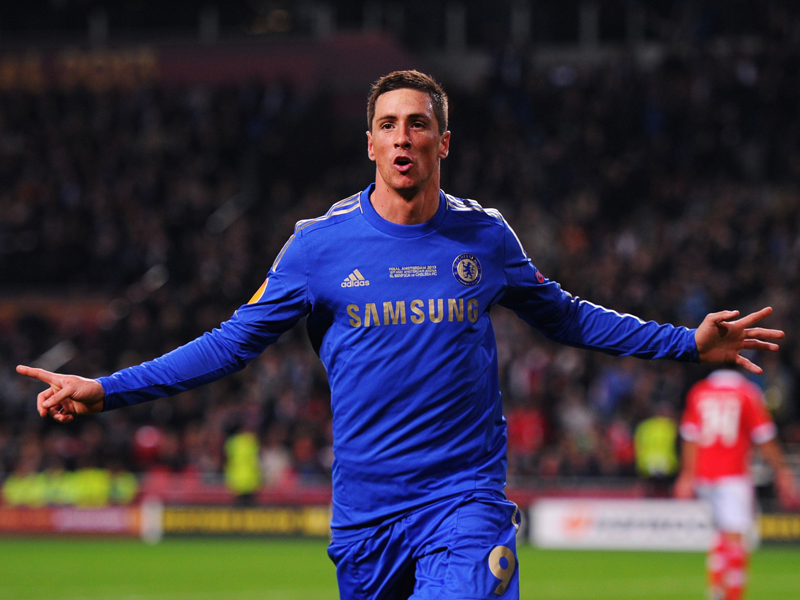 335661
2013-05-15 20:37:13
CHELSEA HAVE WON THE EUROPA LEAGUE, OR SO IT SEEMS!!!!!!!!!!!

It's not full time yet, but in the second minute of stoppage time, Juan Mata's corner is met by the head of Branislav Ivanovic who loops a header over and in to all but wrap up the European title for the Blues!
335653
2013-05-15 20:23:23
Here's more on Cardozo's equaliser now, courtesy of our man
Stefan
who certainly has come fully prepared with the proverbial plan tonight...
"And Benfica finally get the goal they've been after all evening! Azpilicueta is penalised after handling the ball inside his own area and Cardozo makes no mistake from the spot. If anyone was going to score for Benfica, it had to be the Paraguayan, who has now scored in seven of Benfica's last 11 matches against English teams, registering nine goals in total."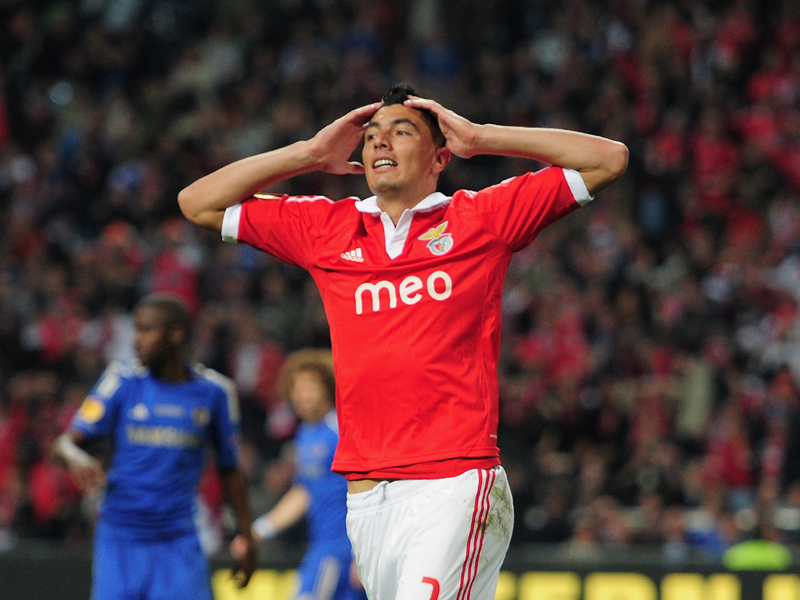 335648
2013-05-15 20:12:15
COOL AS YOU LIKE FROM OSCAR CARDOZO!!!!!

Cesar Azpilicueta is the man guility of leaving a flailing arm mid-air, and the Paraguayan striker cheekily runs up before smashing the ball down the middle of the goal, with Petr Cech diving to his right.

Game on!
335646
2013-05-15 20:09:57
PENALTY TO BENFICA!!!
335642
2013-05-15 20:04:44
THIS TIME IT'S IN............ AND IT'S FOR CHELSEA!!!!!

Critics of the Blues will say that it was an undeserved goal - and maybe so - but there can't be any faulting of Fernando Torres' ninth Europa League finish this season as he collects Petr Cech's long throw, turns Ezequiel Garay on a sixpence, leaves Luisao in a heap, shifts past an onrushing Artur and slots the ball into an empty net!
335638
2013-05-15 19:58:32
THERES BEEN A GOAAAAALLLLLLLL....... BUT IT'S OFFSIDE!

Benfica have the ball in the back of the net as Oscar Cardozo leaps highest to meet Nicolas Gaitan's cross inside the area, but the striker is quickly deemed offside by Bjorn Kuipers!
335635
2013-05-15 19:53:39
We're back under way for the second half, chaps!

And while we're on the topic, here's some more analysis of what we've witnessed so far - complete with Stefan-tinted glasses, of course!

"Half-time in Amsterdam and Benitez will have plenty to say on his men's performance in the opening 45 minutes. They have looked shaky in defence, while creating very little on the other end. Lampard came close once after some questionable goalkeeping from Artur, but the Benfica goalkeeper has had a rather quiet evening otherwise.

"Jorge Jesus on the other hand will be pleased with Benfica's performance, aside from their remarkably poor finishing. Both Gaitan and Cardozo will feel they could have done better with the chances they got as it remains scoreless for now.

"Both teams will be playing towards their own fans in the second half as they have 45 minutes left to shape their respective destinies."
335631
2013-05-15 19:41:51
Nemanja Matic, as our man Stefan explains below, has been the main man in the first period at the Amsterdam ArenA, and it seems that Chelsea coach Rafa Benitez could make a change during the break in the form of Nathan Ake - sounded out by Blues assistant Boudewijn Zenden earlier in the day...

"Matic has been absolutely superb in midfield for Benfica so far and Rafa Benitez seems to have spotted the danger. The Chelsea boss has sent Ake and Mikel out of the dugout to warm up as he seems to ponder a change at half-time. David Luiz has been struggling in the opening 35 minutes, while Lampard has yet to leave his mark on the game as well. Could one of these two be in for an early substitution?"
335626
2013-05-15 19:32:31
HALF-TIME: BENFICA 0-0 CHELSEA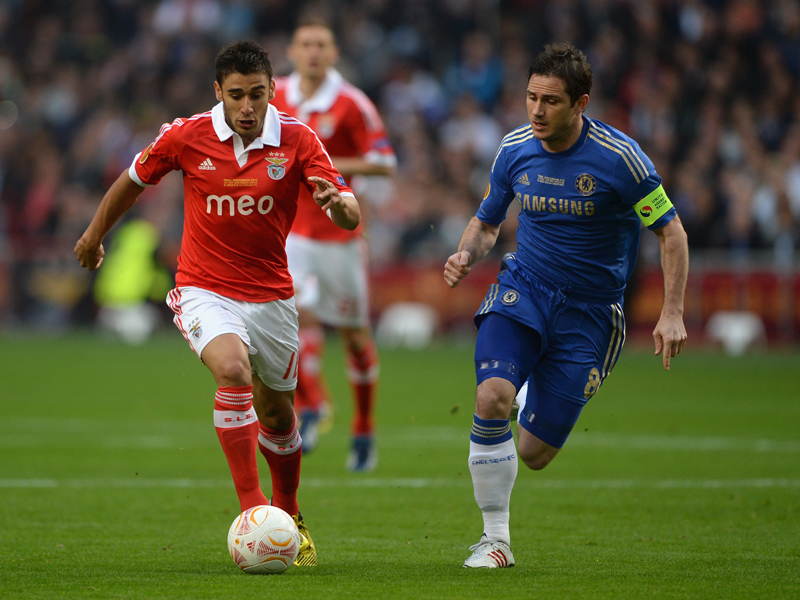 335618
2013-05-15 19:19:35
Without further ado, here's Stefan's view of the first half!

"Benfica have dominated the opening 20 minutes and perhaps should have been one up here in Amsterdam. Gaitan missed the target from close range after a superb team-move, while Cardozo looked threatening with a good header after a cross from the right. Chelsea on the other hand have mainly focused on defending so far and have yet to test Artur between the sticks."

Personally, I think the match is panning out exactly the way the Blues wanted it to during the build-up. They may not have offered much in terms of attacking invention, but they're keeping the tempo low and defending deep - much like their performance against Bayern Munich in last season's Champions League final - before hitting Benfica with a sucker punch!
335614
2013-05-15 19:07:44
Twenty minutes on the clock now, and it's not just the Benfica players who are well on top as we speak - allow Stefan to take this one...

"I'm sat right next to the Benfica fans and they seem to be determined not to go unnoticed. They started singing as soon as Kuipers blew his whistle for the first time and seem to have no intention of letting up. The Chelsea supporters have also come out in full force and were desperately screaming for a booking after Matic's early foul on Ramires, but the referee let the former Chelsea midfielder escape unpunished."
Make Your Prediction
Thika United
Mathare United
Prediction Submitted
Most Popular Predictions
Thika United 2-0 Mathare United

50 %

Thika United 1-1 Mathare United

50 %