Cristiano Ronaldo's record against Italian teams
1. AC Milan - Matches Played: 6, Goals Scored: 3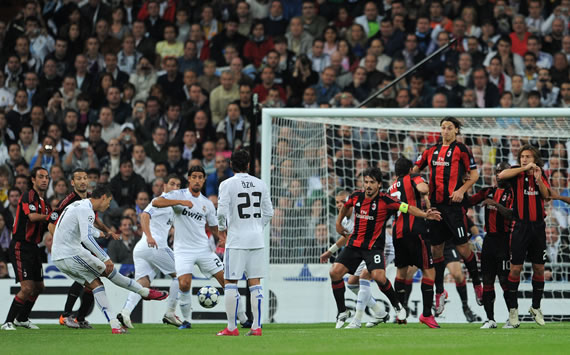 Cristiano Ronaldo made his first appearance against an Italian team when Manchester United were drawn against AC Milan in the last 16 of the Champions League in 2004-05 season.

Ronaldo endured a miserable outing at Old Trafford, recording just one shot on goal as his side lost the match 1-0. The Portugal international was substituted close to the hour-mark. In the return leg, United lost by the same margin, Ronaldo played the entire 90 minutes but his impact was limited.

Two years later Ronaldo again faced Milan in a United shirt again, this time in the semi-final of the Champions League. United were beaten 5-3 on aggregate. Ronaldo impressed in the first leg, scoring United's opener and recording eight shots on goal.

His next appearance against Milan came in the white colours of Real Madrid in 2010 in the group stage of the European competition. Madrid won the home tie 2-0 with Ronaldo putting in an inspirational and talismanic performance, scoring from a rocket free-kick and providing the assist for Mesut Ozil's deflected second.

In all, Ronaldo has had a decent record against Rossoneri. Three goals in six games might be mediocre by his standards but it has to be considered that his initial few games came when he was a budding talent and not an established attacker.
Cristiano Ronaldo's record against Italian teams