Beckham's top 5 moments in the Champions League
1. Beckham shines as United go down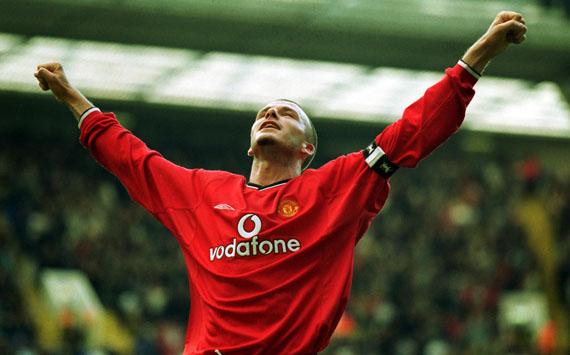 Manchester United hosted Real Madrid in the Champions League match played on the 18th April, 2000. The hosts even after starting in offensive fashion, were down by a massive 3 goals. The second half saw a lot of substitutions made by Sir Alex Ferguson, but it was winger David Beckham who got on the scoresheet.

The midfield maestro made significant contribution in the midfield as he threaded neat passes for the strikers to feed at and help hit a slightly older Real side on the counter as well. The young and vibrant Beckham caught everyone's eye with his eye for goal and fluid passing.

Beckham neatly dribbled past two defenders and hit a powerful shot leaving Iker Casillas with no chance. Paul Scholes also got on the score sheet as well but United ended up losing by a goal. The final score read 2-3. The loss wouldn't have impressed Sir Alex but Beckham's solo effort definitely did!




Beckham's top 5 moments in the Champions League