Premier League flops who became heroes elsewhere
1. Marco Materazzi: Italian hero, Toffees flop?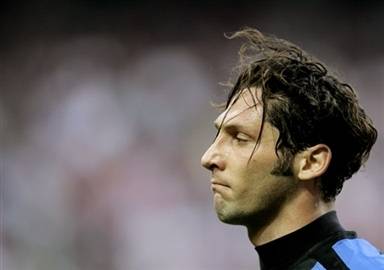 Marco Materazzi needs no introduction. The Italian defender hogged the headlines after the 2006 World Cup final as he was on the recieving end of a headbutt from Zinedine Zidane.

Materazzi joined mid-table club Everton in 1998 from Perugia and his stay in England lasted for one season only. The Italian had made 25 appearances and scored on two occasions but never really impressed or looked comfortable during his stint with the Merseyside club.

Materazzi returned to his native country and amazingly resurrected his career with Perugia before being signed by Inter Milan where he spent the last 10 years before retiring. The defender was a regular fixture with the Nerazzurri and led them to 5 Serie A titles along with 1 Champions League, 4 Coppa Italia's and 4 SuperCoppa's.
Premier League flops who became heroes elsewhere