Top 5 Jamie Carragher performances
1. The Miracle of Istanbul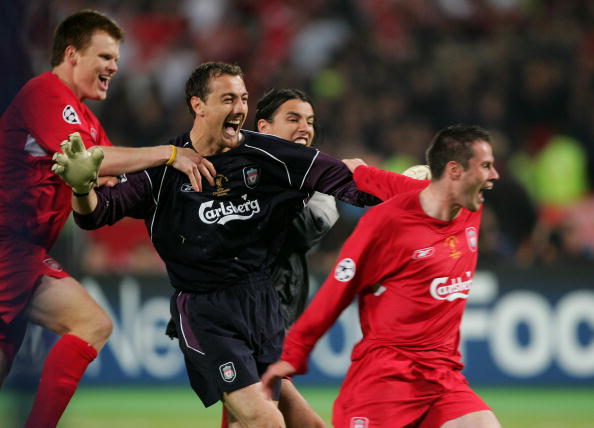 This season proved to be the most vital in his Liverpool career. Newly appointed manager Rafael Benitez moved Carragher to centre half on a permanent basis and he responded well.

The season also proved to be historical as they won the Champions League with Carragher showing his courageous self, wearing his heart on his sleeve to make two vital interceptions during the final against AC Milan in the dying minutes despite suffering from severe cramps.

His chat with goal keeper Jerzy Dudek after extra-time in which Carragher told him to "Remember Grobbelaar and the rubbery legs of 84 and do the same. Dance, do anything, put them off!" is touted as the primary reason for Dudek's exceptional confidence he showed in denying goal scorers of Andriy Shevchenko's calibre on that famous night.

Carragher was subsequently awarded Player of the Season for Liverpool that year.
Top 5 Jamie Carragher performances