Top 10 January transfers in the Premier League
1. Kolo Toure - Arsenal, 2002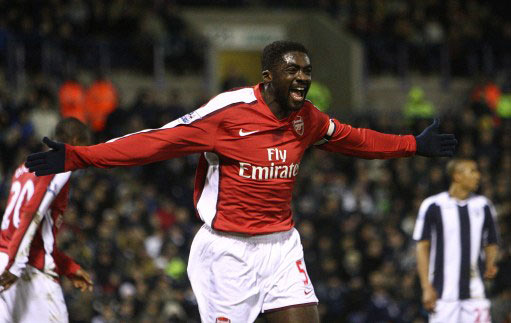 Toure shot to prominence after he joined Arsenal from Ivorian side AESC Mimosas for a mere 150,000 pounds, in January 2002. In a remarkable seven year stint with the Gunners, he won a Premier League title and an FA Cup. Notably, he was also part of the Arsenal side that went an entire season unbeaten on their way to the title. He then moved to Manchester City in 2009, winning a further league and a Cup title.

Together with ex-England international Sol Cambell, Toure formed one of the most formidable central defensive pairings in the Premier League. At the peak of his powers, the Ivory Coast International was a great header of the ball in both boxes and certainly had an eye for a pass and the odd crucial goal. His great powers of recovery were also an asset for a Gunners side built to attack.

After having spent more than a decade in English football, the Ivorian has accumulated an impressive 402 caps for two of the country's biggest clubs in Arsenal and Manchester City.
Top 10 January transfers in the Premier League