Antonio Cassano Player Profile
Unattached

Antonio Cassano
Nickname:
Peter Pan, Pibe de Bari
Date of Birth:
12-Jul-1982 (Age 35)
Place of Birth:
Bari
Nationality:
Italy
Height:
175 cm.
Weight:
81 Kg.
Position:
Forward
Squad Number:
10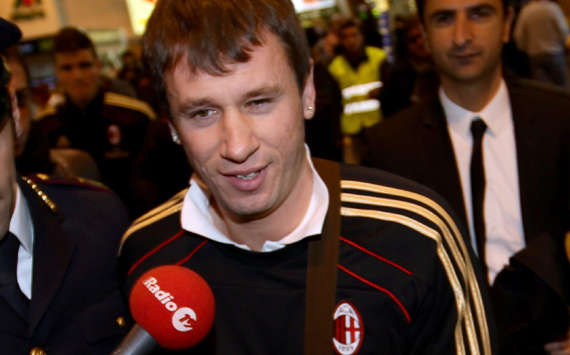 Antonio Cassano has never steered too far away from controversy, despite his impeccable talent and skill with a ball at his feet.

Having climbed through the youth teams at Bari since he was 11, Cassano was given a chance to impress for the senior side in 1999, making his debut against Lecce at the tender age of 17. His skill with the ball and for scoring and setting up team-mates caught the eye of Roma, who signed him up in 2001 for approximately €30 million.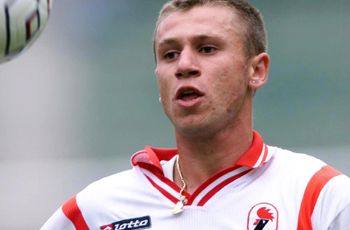 A young Antonio Cassano at Bari


Then-coach Fabio Capello chose to use Cassano off the bench as an impact substitute for the Giallorossi. And it worked to great effect, as he managed to score five goals during the season. He follwed up his efforts with 13 and 18 goals respectively over the next two seasons in all competitions, but was sent off during Roma's 2002-03 Coppa Italia final against Milan.

Cassano was even given the Lupi captaincy at one stage whilst Francesco Totti was serving a five-match suspension. But contract issues with the club's management meant he fell out of favour, and was acrimoniously moved on to Real Madrid for only €5 million.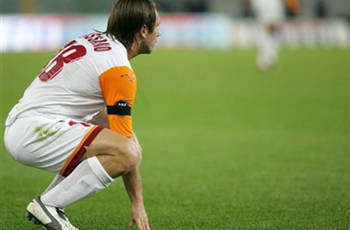 Cassano playing for Roma



'Fantantonio' arrived in Spain and became overweight, and was reportedly fined for every gram he was over. With the arrival at the Bernabeu of Capello in 2006-07, the striker admitted to wanting to rejoin Roma, proclaiming he would "walk all the way back" to the Italian capital to reunite with Totti & co. An ankle injury cut short the remainder of his season.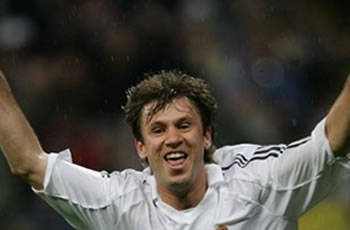 Antonio Cassano scoring on debut for Real Madrid


Sampdoria had agreed to take the enigmatic striker on a one-year loan in August 2007, and he seemed to have settled in well at the Liguarian club, scoring 10 goals in 22 matches, helping them to qualify for the UEFA Cup.

President Riccardo Garrone signed the forward on a permanent basis a year later, and was rewarded for his hard work by being awarded the vice-captaincy. With the arrival of Giampaolo Pazzini from Fiorentina in January 2009, Cassano began to link up well with the forward, with many people touting the duo as the best Blucerchiati attacking combination since Roberto Mancini and Gianluca Vialli.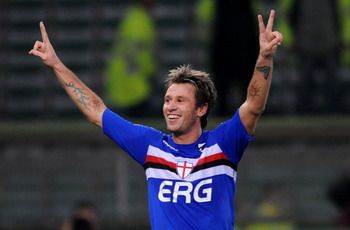 'Fantantonio' celebrating after scoring a goal for Sampdoria


Cassano became more of an assist-orientated forward, supplying quality balls for Pazzini to finish. But his temper rose again as he was involved in an argument with Garrone in October 2010 when he refused to attend an awards ceremony. Despite 'Il Gioiello di Bari Vecchia' profusely apologising for his actions, the club applied for a contract termination via the arbitrary panel - which was later refused.

The striker was linked with a host of Italy's best teams, but Milan managed to beat everyone and sign the 28-year-old for three-and-a-half years, agreeing to pay both Sampdoria and Real Madrid €2.5 million each.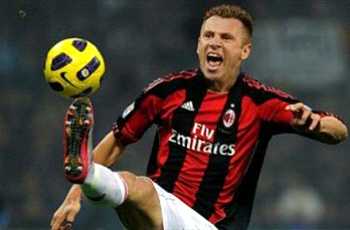 Cassano on debut for Milan against Al-Ahli


Cassano made his international debut in November 2003 against Poland, and also made the Azzurri Euro 2004 squad as a reserve player, and played in the match against Bulgaria, finding the back of the net on that occasion. He had also been included in the preliminary squad for the 2006 World Cup, but failed to make the final 23-man list.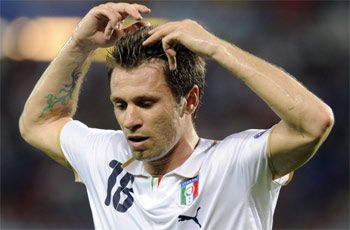 Cassano playing for Italy during Euro 2008


Marcello Lippi refused to take the hitman to the 2010 World Cup despite widespread criticism, and was reinstated to La Nazionale in August 2010, when Cesare Prandelli took over the national team coaching job.

Strengths

- Dribbling
- Scoring
- Team-mate awareness

Weaknesses

- Defence
- Temper

Did You Know?

Cassano was born the day after Italy won the 1982 World Cup.

Awards and Honours

- Serie A Young Footballer of the Year (2001, 2003)
- Roma: Italian Super Cup(2001)
- Real Madrid: La Liga (2006-07)



Copyright © 2017 Goal.com All rights reserved. The information contained in Goal.com may not be published, broadcast, rewritten, or redistributed without the prior written authority of Goal.com