Nicolas Anelka Player Profile
Nicolas Anelka
Date of Birth:
14-Mar-1979 (Age 38)
Place of Birth:
Versailles
Nationality:
France
Height:
184 cm.
Weight:
77 Kg.
Position:
Manager/Coach
Squad Number:
21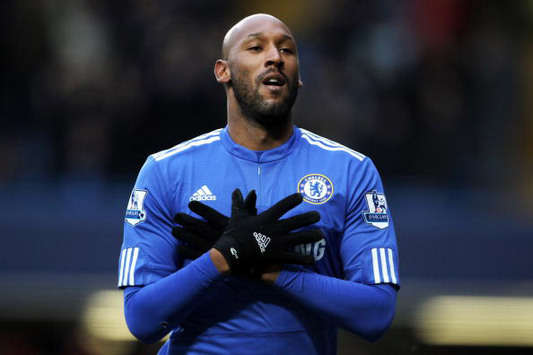 Believe it or not, Nicolas Anelka will only play his first World Cup in South Africa. Despite being a talent recognised all over the world, the ex-PSG striker had a lot of difficulties with the French team and his career in general. He made some very bad choices because he was so often influenced by his brothers, who were his agents for a long period. However, he eventually matured into the prolific striker we now witness.

He finished top goal-scorer of the Premier League last season and is a regular starter at Chelsea, where coach Carlo Ancelotti appreciates his technical abilities. He still has speed in his arsenal as a 31-year-old. Anelka is considered a kind of "10 and a half" or a "9 and a half" player, a second striker. He is capable of playing on the right, but it is not his natural position. He prefers to play as a central striker.

Raymond Domenech gave him the chance to come back to the national team a few years ago and since then he was always a model for others on the pitch. He can be influential and when he is in good form you can be sure that the French team will win. He is an essential player for Les Bleus.


Did you know?

Arsène Wenger said that Anelka is most talented young striker he had at Arsenal. England may remember that he scored twice against Three Lions with France in a friendly (2-1) at Wembley.


Awards and Honours

European Championship winner (2000)
Champions League winner (2000), finalist (2008)
C3 winner (1996)
Premier League champion (1998)
Turkey champion (2005)
FA Cup winner (1998, 2009)
Best goal scorer Premier League (2008-2009)
Golden Boot award (2008)

Become a fan of Goal.com India's Facebook fan page for all the latest news and insight into everything related to the beautiful game!
Copyright © 2017 Goal.com All rights reserved. The information contained in Goal.com may not be published, broadcast, rewritten, or redistributed without the prior written authority of Goal.com