Martín Demichelis Player Profile
Malaga

Martín Demichelis
Nickname:
Micho
Date of Birth:
20-Dec-1980 (Age 36)
Place of Birth:
Justiniano Posse (Córdoba)
Nationality:
Argentina
Height:
184 cm.
Weight:
78 Kg.
Position:
Defender
Squad Number:
5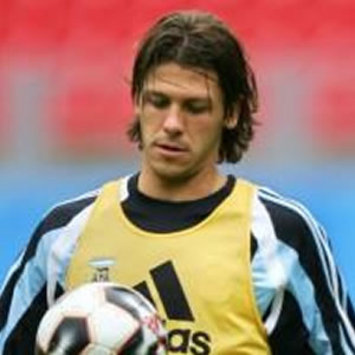 Argentinian football of the 90's had a distinct Buenos Aires flavour, mainly from River Plate or Boca Juniors. The two giants provided a number of top class players who went on to make an impact in Europe.
From los Millonarios came the figure of Demichelis, a strong, powerful central defender with a great work-rate and natural leadership qualities. At just 21-years-old he established himself as a regular at El Monumental and after two seasons, claiming two championships along the way, he came to the attention of European football and eventually signed for Bayern Munich.
In the Bavarian capital he was forced to adapt and his game suffered as he tried to secure a starting place. He doubted his own ability, but the Germans knew to give him a new task and change his position. In four years he has been an ever presence in the plans of the of Munich team, although as a central defender.
He is renowned for his aerial ability, his strength in the tackle and he continues to defy speedy forwards despite a lack of pace. He debuted with the Albicelestes in 2005 and will start for Maradona in South Africa 2010.
Did you know? In recent times, Demichelis has had problems with the sensationalist press due to his marriage to Argentine model and star Evangelina Anderson, with whom he has a son, interestingly, born in Germany.

Honours:

Clausura: 2002, 2003
Bundesliga: 2005, 2006, 2008
German Cup: 2005, 2006, 2008
German League Cup: 2004, 2007




Copyright © 2017 Goal.com All rights reserved. The information contained in Goal.com may not be published, broadcast, rewritten, or redistributed without the prior written authority of Goal.com