The football world and the city of Preston have paid tribute to Sir Tom Finney following the death of the England and Preston North End legend at the age of 91.
Finney, who was knighted in 1998, spent his entire career with Preston, making 569 first-class appearances for the Lancashire club, scoring 210 goals, and also represented England on 76 occasions over the course of 12 years between 1946 and 1958.
THE PRESTON PLUMBER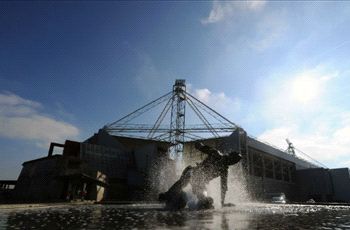 By Sam Lee | Goal UK Assistant Editor

Having studied in Preston it is impossible not to know exactly what Sir Tom Finney means to the city. Sir Tom is often described as Preston's favourite son, but in my experience he was more like a father.

Preston North End are one of the most historic, important clubs in England, and Sir Tom's legacy is interwoven into its very fabric, and indeed that of the city itself.

His presence is unavoidable, from framed pictures on pub walls to city-centre bill boards. Tales of his feats have been passed through the generations.

The statue in his honour outside Deepdale, Preston's stadium and the former home of the National Football Museum, depicts his famous "Splash" against Chelsea in 1956.

It is the iconic image of not just a career, but a legend.

Sir Tom loved Preston, and Preston loved Sir Tom. He will be missed by all.
The news of his passing was confirmed on Friday by Preston, and the footballing world, as well as the city he became synoymous with, has expressed its sadness at the passing of a true great.
Twice a footballer of the year, in 1953-54 and 1956-57, Finney was known for his passion for the game and his ability to terrorise opposing full-backs. With 30 international goals to his name, Finney ranks among England's greatest ever players, with the former Preston man sixth on the all-time scorers' list alongside out-and-out strikers Alan Shearer and Nat Lofthouse.
Such was his popularity at the Lancashire side that when Italian side Palermo came knocking with a huge offer in 1952, Preston chairman Nat Buck said "If [he] doesn't play for us, [he] doesn't play for anybody."
Finney, who fought fiercely for players' rights, would later become North End's president. The club's stadium, Deepdale, is located on Sir Tom Finney Way, and his statue sits proudly in front of the historic ground.
His work and character affected so many, and the football world and the Preston community has paid its tributes following the death of a man considered to be one of his country's finest ever footballers, and a genuine local hero.
"Sir Tom was the greatest player to ever play for Preston North End and one of the all-time greats for England," North End said in a statement.
"Sir Tom Finney has left us. One of the greatest players this country has ever seen, and a true gentleman" - England's second-highest goalscorer Gary Lineker wrote on
Twitter
.
"I'm proud to say I grew up on the same street as Sir Tom Finney. Very sad to hear of his passing" - Former Preston, Everton and Republic of Ireland midfielder Kevin Kilbane also expressed his sorrow.
"He was a freeman of the city and it would be nice if there was a civic funeral," Preston councillor Peter Rankin told the Lancashire Evening Post.
"I met him a couple of times and he was a very gracious and unassuming man, even though he was known throughout the world. It is a very sad time for his family."
"We are desperately sad to hear the news that Sir Tom Finney has passed away. True Icon and Legend doesn't do him justice" - A Tweet from Preston Supporters' Group underlines Finney's enduring popularity.
"Sir Tom was a great help in the early stages of my management career.. He had an incredible passion for the game and someone I have great admiration for. There is no doubt he is one of the greatest players but to me he is also a great man," - Manchester United boss David Moyes said of the great.
"He was an upstanding citizen of Preston and was very well respected as chairman of the health authority," Preston mayor Veronica Afrin said.
"I also knew him through the council - he was very committed to helping young people into sport and is iconic in that world."
"A legendary opponent and friend of Jimmy Armfield, BFC pass on condolences to the family of Sir Tom Finney" - Championship side Blackpool react to the news.
"Very sad news that Sir Tom Finney is no longer with us. Had privilege of watching the Preston North End man play at the 1954 World Cup," Fifa president Sepp Blatter tweeted.
North End's League One clash with Leyton Orient on Saturday afternoon is expected to be a sell-out, with fans gathering at Deepdale early in the morning to lay flowers and buy tickets for the match. A minute's silence will be held before kick-off.