Euro 2012 came to an end with Spain emerging victorious. But during the Euros there were quotes that tickled everyone who read them. Goal.com brings you some of them.
Sporting figures have always delivered some of the wittiest quotes in history and footballers are no exception. Major tournaments bring with them the opportunity for the players to have their say on the big stage and at Euro 2012, they did not disappoint.
Goal.com
brings you 10 of the best quotes.
"I don't celebrate because I'm only doing my job. When a postman delivers letters does he celebrate?"
–
Mario Balotelli
explains why he does not celebrate his goals.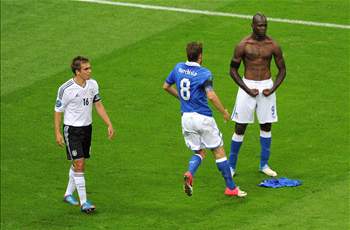 "You know where Messi was at this time last year? He was being eliminated in the Copa America, in his own country. I think that's worse, no?"
–
Ronaldo
reacts angrily to the 'Messi' chants.
"Spanish football is pure love but something is missing, sex - and if they want to win here, they have to add a bit more sex."
–
Bixente Lizarazu
, before the sem-finals.
"I cannot write the name of the Polish player, but wooooow - what a goal"
–
Eden Hazard,
via Twitter on Jakub Blaszczykowski's goal agianst Russia.
"Spain have had an unbelievable amount of sex.. ehh success."
–
Alan Shearer
, after Spain won the final.
"I don't watch penalties in my hotel room. I watch naughty videos"
–
Gianluigi Buffon
, Italy's goalkeeper reacts to a journalist's question.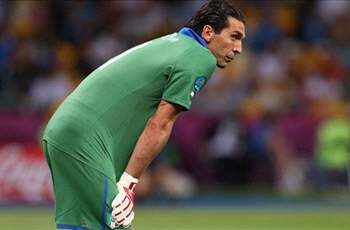 "I don't give a sh*t who wins it now. I'm going on holiday"
–
Zlatan Ibrahimovic
, Sweden striker, on being knocked out of the tournament after losing to England.
''To take a penalty like that you have to be either a genius or a moron. I see myself more as an imbecile"
-
Antonin Panenka
, the inventor of the chipped penalty.
"I drank a lot of vodka"
-
Michel Platini
, on being asked what he did during the tournament.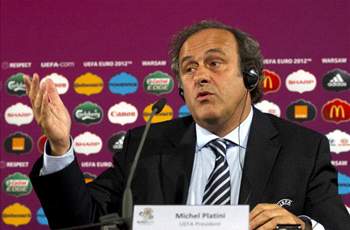 "I'm not strong, nor fast, nor skillful. I'm a player from the street. Without my team-mates, without space, I am nothing."
–
Xavi
, Spain midfielder, praises his team's contribution for the win.
"Now you can write that I am ill-mannered"
-
Samir Nasri
during his outburst at a journalist.
How do you stay up to date with football when on the move? With http://m.goal.com – your best source for mobile coverage of the beautiful game.