Laurent Blanc has got
France
playing with fluidity whilst dominating possession ever since his appointment. Even though their strategy doesn't always produce the desired results as demonstrated against England and Sweden in recent times, they have attracted plaudits from football purists for pursuing this passing style of play. However, attempting to out-pass
Spain
is clearly not an option and their insistence on trying will only lead to their inevitable doom.
It takes years of hard work dating back to the players' days at their respective youth academies to master the way the Spanish play and France just cannot compete in that format at this time. Blanc will have to throw out the tactical blueprint they have lived by thus far and instead adopt a few techniques that Real Madrid manager Jose Mourinho used to overcome Barcelona's similar methods.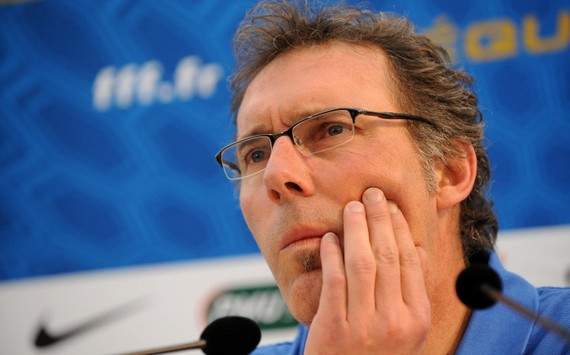 Chelsea's ploy of 'parking the bus' is not what the French need to resort to because they possess far more quality than Chelsea did while the effectiveness of that sort of strategy rests heavily on good fortune as well. No disrespect to Chelsea though, they used the tools they had and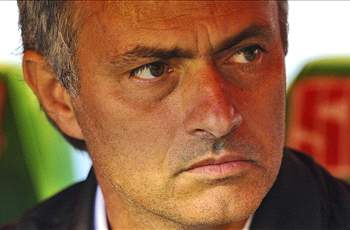 made the most of their drive and determination but a team like France aren't built for a similar endeavour. Instead, France should look at the exploits of Inter Milan and Real Madrid under Mourinho.
The first and most important rule is to never allow their midfield time on the ball. Pressing the Spanish midfielders must take priority and could lead to the appointment of M'Vila and Diarra in midfield. Blanc must decide whether Cabaye is capable of the amount of work he will have to do without the ball and accordingly choose to play him or not. The full backs will be worked a lot while the center backs will have to keep their shape and refrain from following attackers around at the risk of being stretched.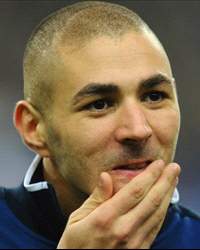 Spain like to push the full backs forward and operate almost like wingers while Iniesta and Silva drift infield which means that in order to stifle their runs, Blanc must pick his wingers intelligently. Mourinho likes to play an attacking midfielder with vision and creativity like he did with Sneijder at Inter and now does with Ozil at Madrid. Much the same way, Nasri will be expected to pick out the right ball when France are in possession and set them off quickly on the counter. Benzema will be well-versed in playing the role of lone striker in this sort of system having done so for Mourinho and Madrid already. In previous games in this tournament, Benzema has suffered from playing against deep-lying defenses and has often resorted to dropping deep to receive the ball and have a shot at goal. Spain's cavalier style ensures that they leave weaknesses at the back which can be exploited. One of them is the high line their defense will hold which could allow Benzema to use his pace to run in behind. Ribery could put his pace to use as well on the break if Spain are caught with their full backs stranded upfield.
Everytime Mourinho foiled Barcelona, it was largely down to the work-rate of every individual in his side. Basically, the Mourinho system demands a high work-rate, total commitment to the cause and tactical discipline. Make the pitch small, press their midfielders persistently and break quickly when you win possession, these are the cornerstones of this particular system. It's simple enough to understand but its execution is easier said than done, a fact the French will soon learn first-hand.
How do you stay up to date with football when on the move? With http://m.goal.com – your best source for mobile coverage of the beautiful game.