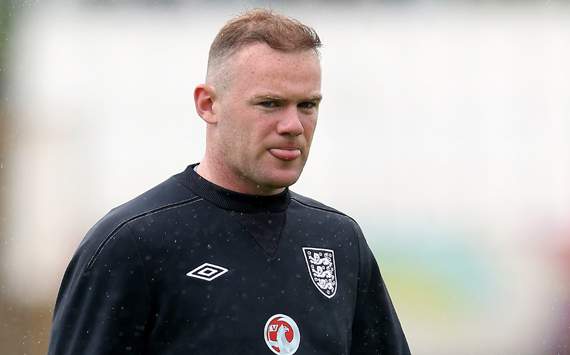 WAYNE ROONEY

Wayne Rooney is one footballer who has the ability to gain media attention despite not playing. He has now been in the news for his 'Morrissey' look. The Manchester United striker is sporting a quiff which combines the 50s pompadour hairstyle and the 50s flattop. This hairstyle is being heavily mocked by fans on social media outlets. We don't blame them because the hair looks

very thin on top. We would say that his old cut suited him better. But kudos to him to try and fill in former England captain, David Beckham's shoes and trying to sport a different hairstyle from time to time.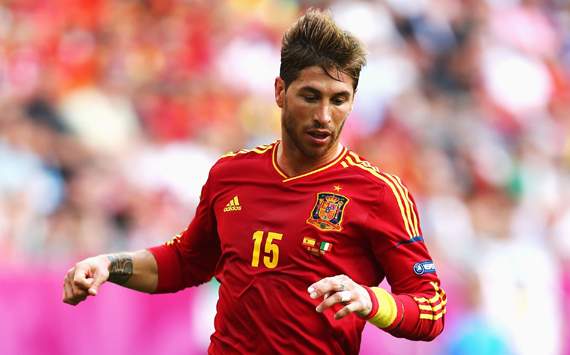 SERGIO RAMOS

Sergio Ramos' haircut evoked a lot of response from the ladies. Some greeted it with a warm heart and a heavy breath while some miss his beautiful silky hair and want to see the Spaniard back in his old look. This hairstyle gives his face a more angular look which is definitely not a bad thing. We absolutely dig this new look. It certainly works for him and he has now put himself near the top of 'sizzling' list of the Spanish team.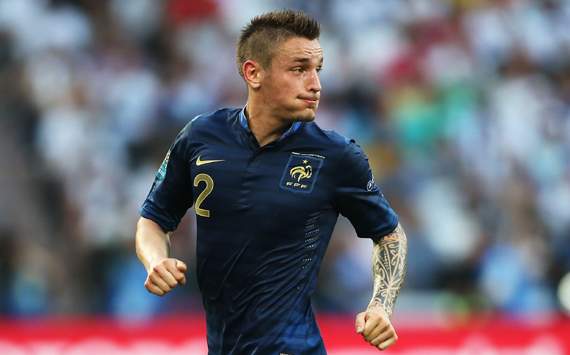 MATHIEU DEBUCHY



It's hard to have a glamour list without a Frenchman. Matthieu Debuchy, at the moment is wanted by many clubs and girls alike. He is one of the fittest footballers and is able to make any woman's heart beat almost instantly. Its nice to see him doing something different with his hair. This hairstyle would be something near a mohawk because both sides are not completely shaven around the visibily longer hair in the center. But a typical mohawk would make him look like a 26 year old punk-rock struggling musician, so we prefer this look of his and its definitely a thumbs up.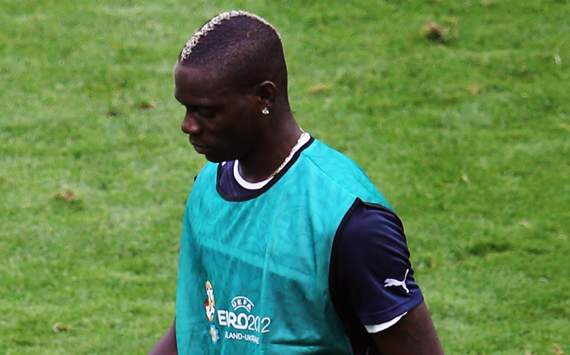 MARIO BALOTELLI



Balotelli's hairstyle is one which makes you look back. The Italian is known to keep changing his hairstyle but he has been sporting this one for a while now. We put this on the list because it just grabs your attention. We won't be surprised if we see Balotelli wearing a new hairdo in the next match. What he has now can be most technically described as a trimmed, dyed mohawk. You may or may not like it, but you certainly cannot ignore it.

CRISTIANO RONALDO



Ronaldo is known not to finish fannying about with his hair. He tries to wear a different hairstyle every now and then, rather now and now. He wore his hair in a very sexy spikey look against Denmark but we chose to go with his mafia look against Germany. It is a look which every girl secretly wishes her man would wear once for her. This look sported by the Portugal captain made our hearts skip a beat. We can't wait for the next Portugal match to see what CR7 has in store for us.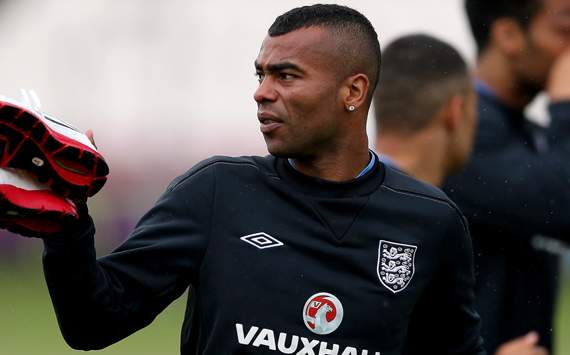 ASHLEY

COLE



The English team had celebrity hair stylist Daniel Johnson set up his "shop" in Ashley Young's room. Cole got his new haircut from Johnson.

The Englishman now wears a new semi Mohican style haircut which looks super sexy. The Chelsea left back momentarily stole our attention away from the match against Sweden. We love this new look of his and wish he doesn't get rid of it for some time.



MARIO GOMEZ

The German forward who is having the tournament of his life, having already scored 3 goals, a brace against Netherlands and one against Portugal, is seen sporting a brushed back look. Gomez carries it off superbly. We love to see the German in this look on the field, especially when he is celebrating a goal and his hair is flying about carelessly. This hairstyle makes the Bayern Munich player look like a real gentleman. All he needs to do is throw on a tuxedo and we'll immediately be transported into a ballroom.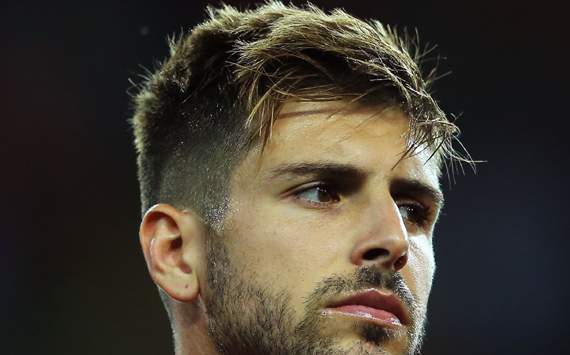 MIGUEL VELOSO



The Portuguese midfielder has perhaps one of the best hairstyles in this Euro Cup. It can be best described as a straightened shaggy look. Spikey, disheveled top and a relatively razored side makes it a perfect blend of texturing and simplicity. We don't know what we are more grateful for, Portugal getting through to the quarterfinals, or we getting to see him at least one more time.
Follow Aakriti Mehrotra on

How do you stay up with football when on the move? With http://m.goal.com –your best source for mobile coverage of the beautiful game.