Ronnie Whelan

Euro 2012 Columnist

TOO LATE TO CHANGE FORMATION
Giovanni Trapattoni has deployed a 4-4-2 throughout the last few years, so it would be a bit risky going into a major championship if he were to switch to 4-5-1. It's too late now. He would also be putting himself out there to be shot down if it doesn't go right. So I don't think he'll do that. I think he'll just stay with 4-4-2 and try and drop someone into the 'hole' if they are getting overrun in midfield.
These players know their jobs. They've done it throughout the qualifying campaign. The manager had a little bit of a concern about who was going to drop into the 'hole'. He seems to think that Kevin Doyle wasn't able to do that job.
I've watched Robbie Keane try and take on that position. He doesn't drop far enough in. We had Frank Stapleton doing it when we played with Jack Charlton. Frank always made five in midfield when we lost the ball. Robbie doesn't retreat far enough or help the two centre midfielders out. When Ireland lose the ball, he's still thinking about getting into a position to receive it again, rather than trying to defend and stop the opposition playing. Sometimes you have to sacrifice something for the team.
PREPARATIONS HAVE BEEN GOOD
I'm not concerned at all about the 0-0 friendly draw with Hungary. The manager more or less put his full strength team out and players just wanted to get through it without injury. People will call it a bad performance, and maybe it was, but that doesn't concern me whatsoever.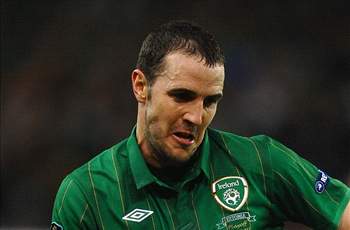 "My main concern would be John O'Shea because he's had a few injuries"
The only downside to the preparations was McGeady talking about doing "too much" in training. That's a little bit worrying if the players are feeling tired at this stage but I'm not sure they would have been able to tone the training down leading into the first game.
But Trapattoni is very experienced. Sometimes you take players to the limit in training and you know they're going to be a bit tired. But then you tone it down going into the big first match. I remember we did it with Liverpool and with Ireland. You get to a level of fitness and think 'okay that's enough'. But players are also very, very good at making excuses early on. It can be used in that way too but I don't think it will be.
My main concern would be John O'Shea because he's had a few injuries throughout the season. He could well feel 100 per cent going into the opener but could very easily pick a niggling injury up. I think Shay Given is just being cautious. He played 45 minutes against Hungary, made some very, very good saves and looked sharp. I don't think Shay is a worry. John O'Shea a little bit more.
This is the time when it starts to get boring for them. The players have done all their work, they've had all their games. They're not going to train as hard or as often. They'll be all raring to go now, getting themselves ready for this first game coming up.
The senior players will have to coax the younger lads through it. You look at the likes of England, Germany, Spain and Netherlands. These teams have been through it before and they'll know, going along, how they'll feel. 'Am I tired?' 'Do I need to be a little bit sharper in training?' Because they've been through it before. They have a little bit more experience on how to kill time and how to do it up until to the first game.
THE CLOSER WE GET THE MORE OPTIMISTIC I AM
I'm hearing about all the troubles in the Italian camp and they got stuffed by Russia 3-0. Italy don't really frighten me. Croatia are not the team of previous years. They've still got some very good players in there but, as a team, can they do it? I think Ireland can pick something up and I have a sneaking feeling we might get out of the group. Getting closer and closer the more confident I am.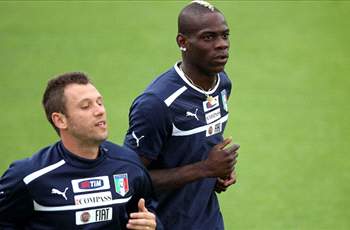 "Italy don't really frighten me. Croatia are not the team of previous years"
For Ireland, the key areas are teamwork and team spirit. That's why they're getting through games. They don't concede many goals. They don't win many games by three or four. They'll get a 1-0 or a 2-1. But they keep clean sheets and that's where their strong point is - the defensive-mindedness of everybody.
Creativity is a little concern. If Aiden McGeady is not doing what he did in the second half against Bosnia-Herzegovina, there's not much creativity out there at all. Glenn Whelan and Keith Andrews are not ones to pick passes out. We're not able to create enough after all the defending we do.
There's players there on the bench as well who will be eager to get a chance on the pitch, they'll want to show Trapattoni they want to play the next game, like Stephen Hunt and Jonathan Walters. We know what James McClean can do.
There's possibilities for people to come on and do something this year like Ray Houghton or myself did in '88. Wouldn't it be great if someone came up with a wonder-goal to win us a game and get us through? The stage is there so they've got to try and do it.
Ronnie Whelan scored one of the most iconic goals in Irish football history against the Soviet Union the last time Ireland qualified for the European Championship in 1988. He was instrumental during Liverpool's success in the 1980s, winning four top-flight titles and the European Cup. Whelan won 53 caps for his country and is now a regular pundit with the Irish state broadcaster RTE.