The Nationalelf's No. 2 on the bench is sure that his country will qualify for the quarter-finals of the European Championship, despite being drawn in the Group of Death
Germany assistant coach Hansi Flick is certain that his side will be able to secure a safe passage to the knockout stages of the European Championship despite a tough group.
The Euro 2008 finalists were drawn alongside Netherlands, Denmark and Portugal in the so-called Group of Death, and although the 47-year-old is aware of the threat posed to his side, he is confident of booking a quarter-final berth.
"It's very important to win the first game of the tournament. We are sure that we will advance past the group stage. But you have to be there from the first moment," he said in a press conference.
Who will survive the group of death?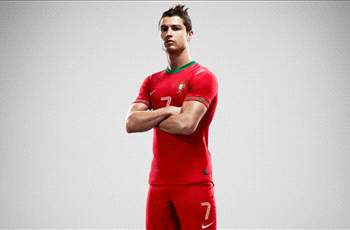 Click on the image to watch on our official
YouTube channel!
"We expect Portugal to be on eye-level [with Germany]. Nani and [Cristiano] Ronaldo are always good for surprises."
Flick went on to confirm that Joachim Low has a full squad to choose from for the Group B clash against Paulo Bento's men, despite initial doubts over the fitness of some players.
"All of the players are fit, including Per Mertesacker, who had some problems after training yesterday," he continued.
Finally, the former Bayern Munich midfielder backed Real Madrid star Mesut Ozil to have a big future in the game, and praised the 23-year-old's progress in his career to date.
"He has made a great development," Flick acknowledged. "He can always decide a game with his great skills. He will win titles."
Finally Flick indicated that he knew which players would line up for the Portugal clash, which kicks off on Saturday at 20:45CET, but declined to give any hints as to who would start in problem positions such as right-back.