Greece shocked Europe by winning Euro 2004 but failed to make an impact next time around. Under new Portugese coach Santos, can Greece prove that 2004 wasn't a fluke?
SPECIAL
By Kaustav Bera
Under brilliant and eccentric German coach Otto Rehhagel, Greece won an unprecendented European Championship in 2004 against all the odds. In the process they defeated hosts Portugal twice as well as favourites France on the way to glory albeit of the cagey unattractive and ultra defensive kind.
However the impressive tactical victory of 2004 was undermined by Rehhagel failing to continue the performance at Euro 2008 and World Cup 2006 and 2010 where Greece underperformed. After Rehhagel resigned after the disappointing World Cup campaign, it was another non-Greek coach in the guise of Portuguese Fernando Santos who took over the charge and successfully maneuvered them through qualification topping the group to confirm their participation at Euro 2012.
| | |
| --- | --- |
| | FORMATIONS AND TACTICS |
Starting from goal itself, there remain doubts about Santos' preferred choice. The usual no. 1 Chalkias has been error prone of late and the position of first choice goalkeeper might as well go to Sifakis. Even in central defense the usual pairing of Avraam Papadapoulos and Sokratis Papastathopoulos in all probability will be retained as they led Greece through a flawless qualification campaign without a loss. Torosidis and Holebas are the two pacy fullbacks expected to defend with gusto as well as help in the attack. However Torosidis being a slight doubt for the first match, Sokratis can move to right back with the young and exciting Kyriakos Papadapoulos slotting in besides Avraam at centre back. However the versatile Kyriakos who has broken into the Schalke first team aged just 20 will most likely partner veterans Giorgios Karagounis and Kostas Katsouranis in a strictly defensively oriented midfield trio. The centre-backs are physical and surprisingly good on the ball too. While in the midfield although the aged Karagounis and Katsouranis might lack energy, Kyriakos' introduction might as well add the required pace and dynamism.
What sets Santos' Greece apart from the ultra defensive Rehhagel's winning squad is that they are more attacking but with limited effectiveness and suffer from a lack of organisation in their shape. What is most important here is that Greece possess lightning fast full backs in the form of Holebas and Torosidis who
add width to an otherwise relatively narrow Greek side that usually line up in a variation of a 4-3-3 which could be called a 4-3-2-1. Of the midfield three, Katsouranis prefers to play deeper than the other two. While the veteran of many battles Karagounis provides the required stability, the young and energetic Kyriakos may provide the much needed thrust from midfield. The front three of the Greek line is however problematic with a lack of goals amongst them. Samaras and Salpingidis are expected to play behind the wily old Gekas who has cemented his place as the main striker due to lack of options. However Sotiris Ninis, widely regarded as the next Greek big thing, might as well as stake his claim to start as he provides width and energy to the front three. Moreover with Samaras taking the position of the second striker more often than not, the lack of width means that the fullbacks need to play the most important attacking role. Moreover Salpingidis likes to drift wide and can provide ammunition to Gekas.
Youth vs Experience: The usual Greek dilemma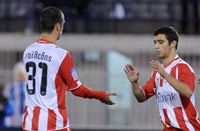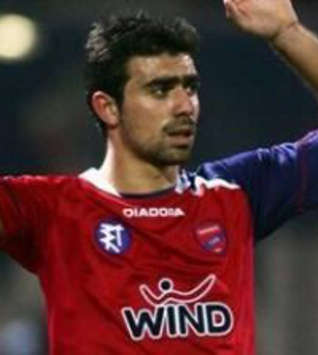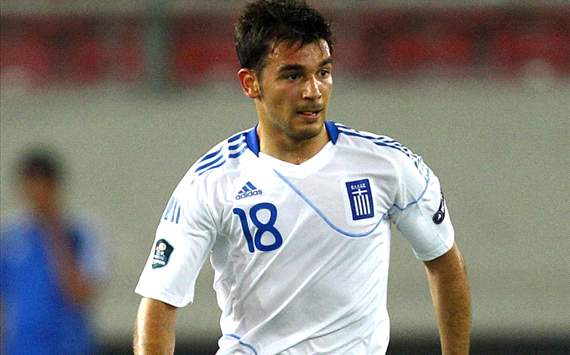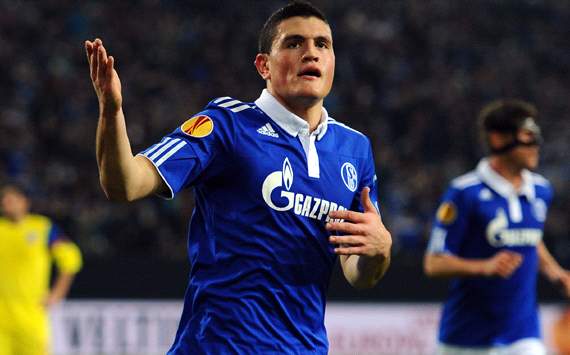 Santos goes by the philosophy of Rehhagel, where he clearly prefers experience over untested potential. Hence the likes of exciting prospects like Sotiris Ninis might be overlooked over someone like Samaras who has constantly failed to live up to his name. In Ninis, Greece add a new dimension to their play, someone who can take on a man and beat him. The likes of Ioannis Fetfatzidis might also miss a starting berth inspite of having oodles of talent at 21 and can easily dribble past his opponents and is packed with trickery, which the Greek seem to be sorely lacking. The likes of Maniatis and Kyriakos too might be able replacements for some of the veteran warriors in the Greek side who can give more legs to Santos' side.
| | |
| --- | --- |
| | SWOT ANALYSIS |
Strengths -
The strength of Greece lies in their organisation and defensive solidity. Under Santos, Greece have given up some of their structure to favour a slightly more aggressive intent. Hence the surprisingly good Greek full backs have been one of the key tactical strengths of the side. Especially Torosidis on the right is good with both feet, pacy, defensively solid and also has a great shot in him. The understanding between Karagounis and Katsouranis also is key as Greece will look to stop other teams play. Exciting options from the bench, i.e if they don't start, might also be of use, the likes of Ninis and Fetfatzidis who can come in and change the whole complexion of the game. With Karagounis being a dead ball specialist and the team having good height, Greece have a chance of making most of set pieces since chances of getting a goal from open play is minimal.
Weaknesses -
The stagnant and old midfield, although giving defensive solidity is certainly a double edged sword as it lacks energy in joining the attacks. Moreover the lack of natural width in both the midfield and the strikers are a glaring omission and although slightly neutralized by the attacking full backs is a cause for concern. The lack of goals and guile among the front three also means that Santos should give chances to young and exciting talent.
Opportunities -
Greece must make the most of being placed in a group where they can atleast hope to get through at least against Russia and the Czechs who they can effectively stop from playing their game. By winning those two they can then confirm progression. It is also a chance for the 2004 veterans for a piece of final glory before setting off.
Threats -
The lack of goals among the forwards and a defensive mindset might mean that victories will be hard to come by for the workmen like Greek side and they need to find the goals from somewhere.
| | |
| --- | --- |
| | COACH IN QUOTE |
"Greece don't have a Messi, so it's tactics first, then quality second"




- Fernando Santos

| | |
| --- | --- |
| | THE VERDICT |
The Greek defensive mindset and lack of natural width means that Greece will indeed struggle to make it past the Group stages.
Follow Kaustav Bera on

How do you stay up to date with football when on the move? With http://m.goal.com – your best source for mobile coverage of the beautiful game.