SPECIAL
By Brendon Netto

| | |
| --- | --- |
| | |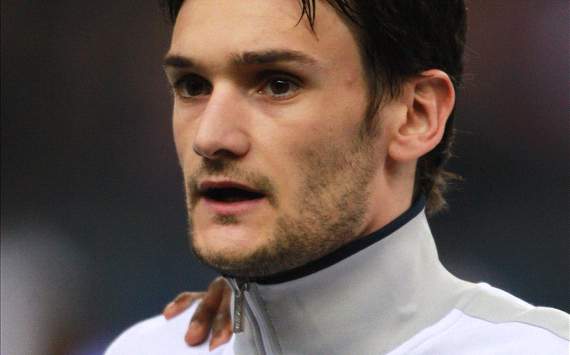 Personal Information :



Date of birth -
26/012/1986 (Age 25)

Positon :
Goalkeeper

Preferred foot :
Right


Current Club :
Lyon


Notable Accolades :

Ligue 1 Goalkeeper of the Year 2008-09, 2009-10, 2011-12
Ligue 1 Team of the Year 2008-09, 2009-10, 2011-12



Club Career :



Appearances :
248

Goals :
1


Titles :

International Career
:
Debut :
19 November 2008


Captain since :
17 November 2010


Appearances :
33


Goals :
-


Best Achievement :
Qualified for FIFA World Cup 2010
As a Player :
Hugo Lloris is a fantastically gifted young keeper. He exhibited superb talent and potential at a very young age and was recruited by Nice's youth academy at just 10 years old. His lightening quick reflexes is a prominent aspect of his game. His composure is exemplary when he is faced with one-on-one situations and proves to be a formidable opponent, often emerging the victor. What puts him in the elite category rather than that of just talented keepers is his decision making which is a common flaw in many a young keeper. His command in his box is also top-notch and he rarely falls victim to goalkeeping mistakes or 'howlers'.
As Captain :
Probably one of the most inexperienced players to lead France but that just shows the faith Laurent Blanc has in this young individual. Following the off-field drama of the 2010 World Cup, France needed some form of stability. The appointment of Lloris as captain brings just that. It effectively wipes the slate clean and creates a new platform to build on. France needed a big personality and a clean reputation as is often required by national captains because of their ambassadorial role as well. In Lloris the French have someone they can rely on, on and off the field and Blanc has a player he can trust. While he is someone who can keep a cool head in pressure situations, he is also a stellar competitor. Blanc said himself that Lloris is "a model of control, discipline and tactical rigour".
| | |
| --- | --- |
| | Andriy Shevchenko - Ukraine |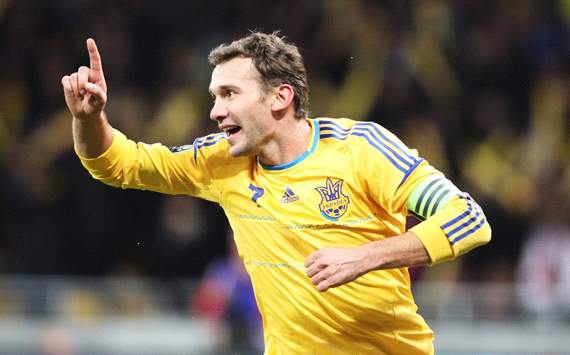 Personal Information :



Date of birth -
29/09/1976 (Age 35)

Positon :
Striker

Preferred foot :
Right


Current Club :
Dynamo Kyiv


Notable Accolades :

FIFA World Player of the Year 2004 (third)
Ballon d'Or 2004
Ukranian Footballer of the Year 1997, 1999, 2000, 2001, 2004, 2005
Ukranian Premier League Top Scorer 1999
Ukranian Premier League Best Player 1997
Serie A Top Scorer 1999-00, 2003-04
Champions League Top Scorer 1998-99, 2005-06
UEFA Team of the Year 2004, 2005
Serie A Foreign Footballer of the Year 2000



Club Career :



Appearances :
653

Goals :
326


Titles :

Ukranian Premier League 1995, 1996, 1997, 1998, 1999
Ukranian Cup 1996, 1998, 1999
Ukranian Super Cup 2011
Serie A 2003-04
Copa Italia 2003
Supercopa Italian 2004
UEFA Champions League 2003
UEFA Super Cup 2003
FA Cup 2007
Football League Cup 2007
International Career
:
Debut :
March 1995


Captain since :
2003


Appearances :
105


Goals :
46


Best Achievement :
Reached Quarter-finals of FIFA World Cup 2006
As a Player :
Shevchenko was one of the World's most feared strikers in his prime. His runs accurately timed, his movement quick, his speed left defenders in his wake and most importantly, his finishing was exquisite. Following a fruitless spell at Chelsea where he never established himself in the first team despite his exuberant transfer fee, he returned to his native Ukraine and former club Dynamo Kyiv, where his journey first began. Now three seasons into his second spell at the club, the forward has regained some sort of form scoring 30 times in his 83 appearances. Shevchenko is not the threat he used to be but is still capable of his former brilliance every now and again. He knows how to find the back of the net and opponents will face the ultimate consequence if they dare underestimate the former Ballon d'Or recipient.
As Captain :
Shevchenko is by far the most accomplished player in the national side. His credentials speak for themselves. He is not the aggressive, dominating alpha-male that often matches people's perception of an ideal captain. He is instructive and encouraging as a captain. He has the experience of playing against top opposition and his knowledge will be priceless. Shevchenko is eager to lead his team in front of his country men as this may be his last tournament for the national side. He will want to ensure he signs off in a fond and memorable manner.
| | |
| --- | --- |
| | Zlatan Ibrahimovic - Sweden |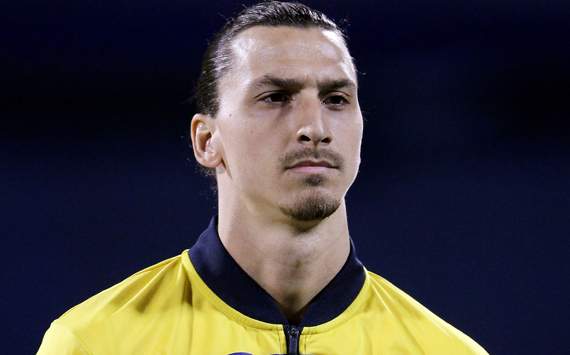 Personal Information :



Date of birth -
03/10/1981 (Age 30)

Positon :
Strker

Preferred foot :
Right


Current Club :
AC Milan


Notable Accolades :

Serie A Top Scorer 2009, 2012
Serie A Footballer of the Year 2008, 2009, 2011
Best Swedish Footballer 2005, 2007, 2008, 2009, 2010, 2011
UEFA Team of the Year 2007, 2009



Club Career :



Appearances :
490

Goals :
234


Titles :

Eredivisie 2001-02, 2003-04
KNVB Cup 2001-02
Serie A 2006-07, 2007-08, 2008-09, 2010-11 (Also won 2004-05 and 2005-06 with Juventus but was revoked)
Supercopa Italiana 2006, 2008, 2011
UEFA Super Cup 2009
La Liga 2009-10
Supercopa de Espana 2009, 2010
FIFA Club World Cup 2009
International Career
:
Debut :
31 Jan 2001


Captain since :
2011


Appearances :
77


Goals :
31


Best Achievement :
Reached knockout stages at FIFA World Cup 2006
As a Player :
Zlatan Ibrahimovic is a supremely talented individual. His ability to produce the spectacular is just as astounding as his ability to run his mouth, although slightly more admirable. He is a towering figure and his physical strength allows him to shrug off some of the best defenders with ease. Apart from being a power-house upfront, he also possesses sublime technique and it is this combination that makes him a force to be reckoned with. His large frame does not hinder his dribbling skills and he does not need an invitation to have a shot from range as he packs quite a punch in his efforts. The downside of having him in the team is his arrogance and frequent lapses in concentration. He is also known to have a bad temper and tends to go missing in big games.
As Captain :
As a captain, Ibrahimovic is still largely unproven. At first glance, his appointment as captain seems ridiculous when the likes of Melberg and Svensson are available along with their vast experience and work ethic. Ibrahimovic is often critical of his team mates on the field and arrogant to the point of being deluded at times. He does not strike you as a player who will work hard for the team. However, the captain's armband is sometimes more powerful than it seems, it has the ability to bring out the best in certain players who otherwise lack the dedication to achieve higher standards. Since being handed the captaincy, Ibrahimovic responded by scoring 5 goals in 8 games during qualification. His instructions became more constructive on the field and he took up a bigger role off it with his dealings with the media and his welcoming of younger players into the squad. He even invited the entire team to his house! This along with the decision to play him behind a striker, may just be a stroke of genius by the manager because what it has done is transform Ibrahimovic from a frustrated lone figure of wasted talent into an influential player and leader.
| | |
| --- | --- |
| | |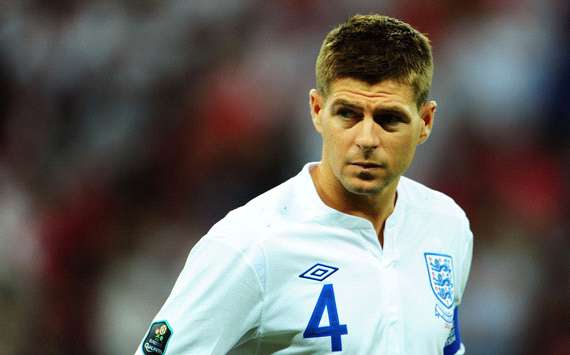 Personal Information :



Date of birth -
30/05/1980 (Age 32)

Positon :
Central Midfielder

Preferred foot :
Right


Current Club :
Liverpool


Notable Accolades :

FWA Footballer of the Year 2009
PFA Players' Player of the Year 2006
PFA Yyoung Player of the Year 2001
UEFA Club Footballer of the Year 2005
UEFA Team of the Year 2005, 2006, 2007
England Player of the Year 2007
Liverpool Top Goal Scorer 2004-05, 2005-06, 2008-09



Club Career :



Appearances :
581

Goals :
149


Titles :

FA Cup 2000-01, 2005-06
League Cup 2000-01, 2002-03, 2011-12
FA Community Shield 2001, 2006
UEFA Champions League 2004-05
UEFA Cup 2000-01
UEFA Super Cup 2001, 2005
International Career
:
Debut :
31 May 2000


Captain since :
May 2012


Appearances :
92


Goals :
19


Best Achievement :
Reached the quarter-finals of Euro 2004 and World Cup 2006
As a Player :
Steven Gerrard is part of a dying breed of box-to-box midfielders in the modern game. He is highly influential in every aspect of his team's play. His versatality and all-round play has kept Frank Lampard out of the starting eleven for England on several occasions. He is capable of playing a defense-splitting pass one moment and making a goal-saving tackle the next. His shots from range have become his trademark as they inevitably fly off his boot with consistent accuracy. He is known for scoring crucial goals and his drive from midfield is supreme. The Liverpool skipper has it all, decent pace, strength, strong tackling, passing, vision, fierce shooting, dedication and workmanship. To put it quite simply, Steven Gerrard is the complete English footballer.
As Captain :
He refuses to accept defeat even when others around him may be resigned to it. He has led Liverpool to some astonishing victories, most notably on that glorious night in Istanbul in 2005 and the FA Cup final the following season that came to be known as the "Steven Gerrard final". Those and many other performances all make one thing very clear, he is the ideal captain. With his accomplishments on the field and his reputation of it, it's baffling that it has taken this long for Gerrard to finally be given the captaincy on a permanent basis. He is an inspirational captain who leads by example. If the team need a goal, he is probably going to be the one responsible for it, if it needs to defend, he will be the one throwing his body in front of the goal because that is just the sort of dynamic and dedicated captain he is.
Follow Brendon Netto on

How do you stay up to date with football when on the move? With

http://m.goal.com

– your best source for mobile coverage of the beautiful game.