SPECIAL
By Brendon Netto


| | |
| --- | --- |
| | Mark van Bommel - Netherlands |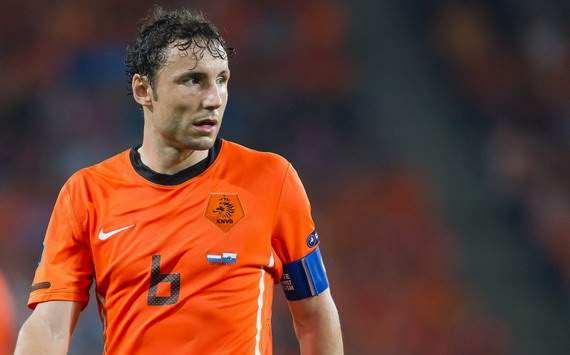 Personal Information :

Date of birth -
22/04/1977 (Age 35)


Positon :
Holding Midfielder


Preferred foot :
Right


Current Club :
PSV Eindhoven

Notable Accolades :

Dutch Footballer of the year 2001 & 2005



Club Career :



Appearances :
670

Goals :
90

Titles :

Eredivisie 1999-00, 2000-01, 2002-03, 2004-05
KNVB Cup 2004-05
Johan Cruiijff Shield 2000,2001, 2003
UEFA Champions League 2005-06
La Liga 2005-06
Super Copa de Espana 2006
DFB-Ligapokal 2007
Bundesliga 2007-08, 2009-10
DFB-Pokal 2007-08, 2009-10
DFL Supercup 2010
Serie A 2010-11
Supercoppa Italia 2011
International Career
:
Debut :
7 October 2000
Captain since :
3 September 2010
Appearances :
77

Goals :
10


Best Achievement :
World Cup Runner-up 2010

As a Player :
Mark van Bommel is one of the best ball-winners in world football. Throughout his career he has always brought his expertise in that department to whichever team he turned out for. The man is a tackling machine and he allows the players ahead of him to attack freely while always offering cover for those behind him. However, apart from being exceptional at attaining possession, he is also accomplished at retaining it. The Dutch anchorman is no slouch with the ball at his feet and his fine array of passes is exactly what made him a good fit at Barcelona in the 2005-06 season. He doesn't often have a pop at goal but to leave him unattended is to ask for trouble. Opponents may be a little less rushed to close him down than they would Sneijder, but the veteran is in fact blessed with a powerful shot that branded him as a free-kick specialist during his early days at PSV.



As Captain

:



van Bommel is one of the few players who can boast a successfull record whilst playing in several of the best leagues in Europe. He effortlessly gels with teams and slots in comfortably, be it in Italy, Germany, Spain or his native Netherlands. You cannot achieve that kind of success with such ease unless you truly are a class player and a top personality. His experience in some of the best leagues in Europe is a priceless and rare commodity. A glance at his CV immediately pins him as the favourite to lead his nation. Being the son-in-law of current coach Bert van Marwijk, it is not surprising that his appointment as captain raised a few eyebrows. Looking at it objectively, you realise that van has always been the man. He directs his troops and marshals proceedings regardless of whether or not he's wearing the armband. His experience of leading PSV as well as Bayern Munich, where he was the first non-German to be so, further enhances his claim. The fact that he operates from the middle of the park makes him an ideal choice for captain. He can push his team forward on the attack and also drag them back to defend when required. He may seem like a villian to opposing sides when he tackles late on several occasions but there is no doubt that he is a real warrior and definitely the kind of captain you would want on your side.

| | |
| --- | --- |
| | |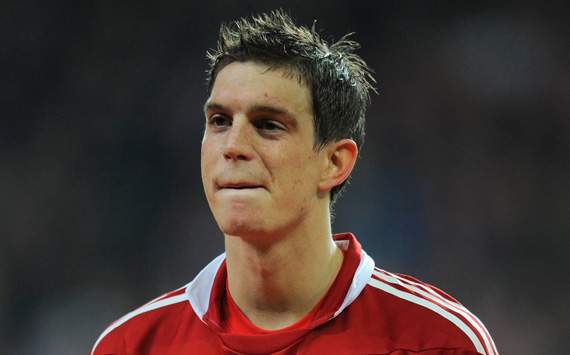 Personal Information :

Date of birth -
12/12/1984 (Age 27)

Positon :
Centre back

Preferred foot :
Left


Current Club :
Liverpool


Notable Accolades :

Danish Footballer of the Year 2007



Club Career :



Appearances :
214

Goals :
13


Titles :

Danish Cup 2005
Danish Superliga 2005
FA Community Shield 2006
Football League Cup 2012
International Career
:
Debut :
2 June 2005


Captain since :
2011


Appearances :
47


Goals :
6


Best Achievement :
Qualified for 2010 World Cup
As a Player :
Daniel Agger is a strong defender who reads the game well. Still only 27 years old, he is quick while also being committed in a tackle. In recent times he has edged out Jamie Carragher from the Liverpool side to establish himself as a first choice centre back. His pace not only helps him match strikers stride for stride but also facilitates his marauding runs forward. When most defenders do get into the final third, they face that awkward moment when they don't really know what to do next and the attack tends to fizzle out. However, when Agger gets into those positions, sometimes further off even, he knows exactly what he wants to do, pull back the trigger and unleash one of his rifling shots at goal. Overall, the Dane is an accomplished defender and certainly the best at Anfield at the moment.
As Captain :
Agger will offer solidarity in the Danish defense and will have to organise his back line precisely if he wants to lead his side out of the "Group of Death". The defense will be a key area and Denmark will need a strong leader in that department. The fact that Agger was handed the armband ahead of experienced heads like Rommedahl and Poulsen speaks volumes of his character. He will be throwing himself around in order to block shots at goal and diving into tackles and that's actually just the sort of thing that inspires the rest of the team to defend heroically as well.
| | |
| --- | --- |
| | Cristiano Ronaldo - Portugal |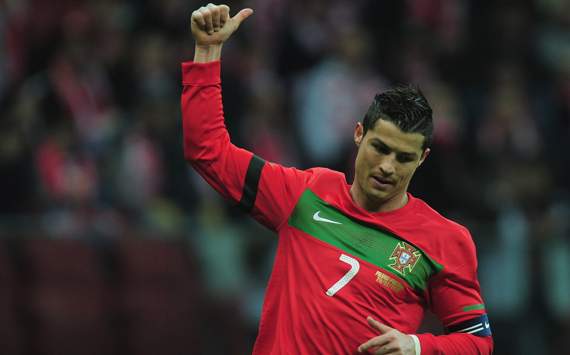 Personal Information :



Date of birth -
05/02/1985 (Age 27)


Positonn :
Winger/Forward


Preferred foot :
Right


Current Club :
Real Madrid


Notable Accolades :

FIFA World Player of the Year 2008
Ballon d'Or 2008
FIFA Puskas award 2009
Portuguese Player of the Year 2006-07, 2007-08, 2008-09, 2009-10, 2010-11
PFA Young Player of the year 2006-07
PFA Players' Player of the Year 2006-07, 2007-08
PFA Premier League team of the year 2005-06, 2006-07, 2008-09
Barclays Player of the Year 2006-07, 2007-08
Premier League Golden Boot
UEFA Champions League Top Scorer 2007-08
La Liga top scorer 2010-11





Club Career :



Appearances :
467


Goals :
269


Titles :

English Premier League 2006-07, 2007-08, 2008-09
FA Cup 2003-04
Football League Cup 2005-06, 2008-09
FA Community Shield 2007
UEFA Champions League 2007-08
FIFA Club World Cup 2008
Copa del Rey 2010-11
La Liga 2011-12
International Career
:
Debut :
20 August 2003


Captain since :
July 2008
Appearances :
89


Goals :
32


Best Achievement :
Euro 2004 Runner-up



As a Player :

I can assure you that the long list of accolades mentioned above has actually been stripped down to the more popular ones. Cristiano Ronaldo's talents are endless and he truly is the epitomy of the modern attacking footballer. If they engineered robots to play football, they would probably employ Ronaldo as a blueprint. The man is a machine, his blistering pace, mesmerising trickery, swerving shots, jack-hammer headers and superman-like leaps are all attributes that he has mastered to near perfection. He is not a strong tackler or a great distributor and he will allow his man to run forward freely, caring not to track him at all. Having said that, you wouldn't want him running back too often either because his pace is a deadly force on the counter-attack and he is accustomed to using it to good effect. His free-kicks are either incredibly disappointing or jaw-droppingly spectacular.
The Portuguese has enjoyed a tremendous title-winning season with Madrid that has sparked suggestions that he may once again be crowned best player this year after Messi has monopolised the award for the past few. He will be keen to put on a good show at Euro 2012 in order to clinch the title of being the world's best player.



As a Captain
:
It seems obvious that Ronaldo was appointed captain of Portugal as it was the dying wish of the Portugal FA's vice-president. The attacker has often been branded as selfish and deemed unsuitable to lead a side as he doesn't give the impression of being a team player. Although Ronaldo is certainly not lacking
in character. After his involvement in the sending off of Wayne Rooney in the 2006 World Cup, he was jeered at every ground in England. Ronaldo responded by scoring 23 goals that season and followed that up with a record 42 in the next, proving just how thick-skinned he is. His confidence is often disconcerting but also effective and contagious to those around him. Under Mourinho, Ronaldo has matured and it is evident in the way he plays. He used to try and do it all himself when things weren't happening before but now he is more focussed and composed and his 15 assists this season confirms that. He has come a long way from being that skinny teenager who made Sir Alex sit up and take notice in Lisbon. Ronaldo has a voice in the dressing room and he is certainly not shy of the attention. The Madrid forward enjoys the limelight and leading his nation is yet another platform made for him to flourish on.
| | |
| --- | --- |
| | |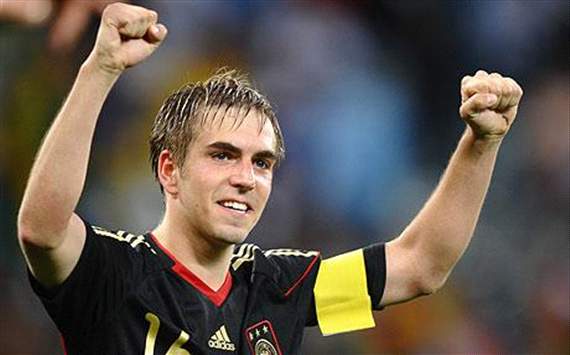 Personal Information :



Date of birth -
11/11/1983 (Age 28)

Positon :
Full Back

Preferred foot :
Right


Current Club :
Bayern Munich


Notable Accolades :


UEFA Team of the Year 2006, 2008
Euro 2008 Team of the Tournament
FIFA Team of the Year
World Cup All Star Team 2006, 2010






Club Career :



Appearances :
437


Goals :
16


Titles :

DFB-Pokal 2002-03, 2005-06, 2007-08, 2009-10
Bundesliga 2002-03, 2005-06, 2007-08, 2009-10

DFL Supercup 2010
DFB Ligapokal 2007
International Career
:
Debut :
23 Feb 2
000

Captain since : 2006

Appearances : 85

Goals : 20

Best Achievement : Third place in 2006 and 2010 World cups. Also runners-up at Euro 2008.
As a Player :
Lahm is easily one of the best full-backs in the world. Although what separates him from even the best is his ability to be equally splendid on either side of defense. He is not a flamboyant attacking full-back or a tenacious hard-tackling one. He is a breed of his own, intelligent and calculated, with the capacity to run up and down the pitch all day. He does not dive into challenges but rather anticipates movement and reads the danger instantly. His consistency is unparalleled and his attitude admirable. He is a solid team player and has been repeatedly dubbed as "Mr. Reliable".
As Captain :
After battering the Chelsea goal for 120 minutes, Bayern Munich lost the Champions League on penalties last month. The Germans could not comprehend their misfortune and the ground was littered with players in red kits, slumped in disbelief while the ones in blue streaked in all directions, probably also in disbelief. The time came for Bayern to receive their runners-up medals and in the blink of an eye, Lahm stepped forward, head held high, chest puffed out and a determined look of composure on his face. He turned around and shouted at his players to join him, beckoning insistently. He marched forward and led his team up the stairs with pride. Despite his slight frame, he bore the impression of a colossal figure in that instant. I will forever remember that moment as the one that defined Lahm as a character and a leader. Lahm's incredible work-ethic, organised defending, team play and efficient runs forward all points towards the fact that he is the right man to lead Germany as he has done before. The Germans are probably the only side who can say without a shadow of a doubt that they can always, always count on their captain to perform.
Follow Brendon Netto on

How do you stay up to date with football when on the move? With

http://m.goal.com

– your best source for mobile coverage of the beautiful game.