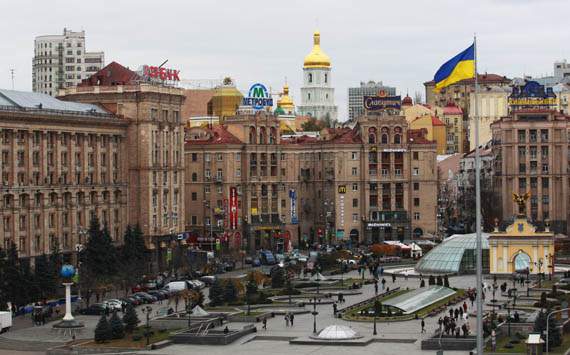 SPECIAL REPORT
By Kris Voakes | Euro 2012 Correspondent
It would be an understatement to describe the levels of enthusiasm among travelling fans as lukewarm as they prepare to take a step into the unknown of Euro 2012 host nations Poland and Ukraine.
While for the stay-at-home public it is just another opportunity to watch the continent's very best players fight it out, those heading to Eastern Europe do so largely in trepidation rather than eager anticipation.
Overall, ticket sales are down, particularly in England. As the Football Supporters' Federation's Kevin Miles told Goal.com: "Many have decided that as the Euros are being played in countries which aren't very appealing to the tourist, they are better off saving their money."
But to miss the trip for the fear of having nothing to do between games may well be to deprive yourself of a summer just as fun as any other in recent memory.
The fascinating surroundings were among the reasons why fans travelled in their hordes from all parts to attend finals tournaments in the likes of Belgium and Netherlands in 2000, Portugal in 2004, and Austria and Switzerland in 2008.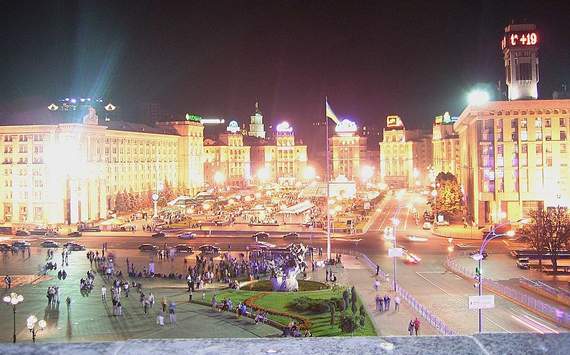 Kiev |
The Ukrainian capital is ready to embrace and enthrall its visitors
But this time around, while the pull for the average football tourist is less obvious off the pitch, it is surely no less appealing if you look hard enough. And the governments of the co-hosting countries will hope that those who do attend will find more than enough to occupy their time and ensure that word of mouth works in their favour to increase future tourism.
"Ukraine is not dead yet," says the first line of the country's national anthem, and as if to emphasise the fact that the former Soviet nation is actually the eighth most popular European tourist destination, with its Crimean resorts and Carpathian mountains high on the list of places to visit.
Kiev alone offers the fantastic UNESCO World Heritage Site of the Pechersk Lavra Monastery, with its gold-domed churches and magnificent frescoes, as well as great examples of historical significance such as the Golden Gate museum and the unmissable Motherland monument.
Of Lviv, Michael Palin describes in his book,
New Europe
, a city which has plenty in store for inquisitive souls. "Any idea of Lviv being a casualty of a promiscuous past is dispelled as soon as we're into the heart of town, which is full of beautiful buildings and generous squares in an unexpectedly rich mix of Baroque and Renaissance styles. Its centre is intimate and perfect for walking and exploring," writes Palin.
Elsewhere, Kharkiv boasts the largest Buddhist temple in Europe and its Dolphinarium amongst its diverse attractions, and in Donetsk there's Shevchenko Park (no, not Andriy's back garden!) and the Planetarium to fill your time.
There is also a new vibe about the country as a whole since its 'Orange revolution' of 2004, which Lonely Planet argues is giving a new perspective to Ukraine, explaining: "The map remains the same, with the awe-inspiring, monumental capital of Kiev at its heart.
"Irrepressible Odesa and striking Crimea on its southern shores, plus cosy central-European Lviv near rolling western hills. Several years down the track, the industrial, pro-Russian east has forgotten its threat to secede.
"Nonetheless, the Ukraine you're visiting today is not the country that previously existed. 'Post-Orange Ukraine' might have the political blues as successive parliamentary stalemates drag out, but its press is freer, its attitudes more open and its economy improving."
Over in Poland, there is no less to see, with a vast array of tasteful and respectful reminders of the country's troubled 20th century being neatly intertwined with iconic modern additions.
The Rough Guide to Poland describes the country as one of the success stories of new Europe, adding: "[It has transformed] itself from a communist-bloc one-party state to parliamentary democracy and European Union member in a remarkably short period of time.
"Gleaming corporate skyscrapers have taken root in Warsaw, and private shops and cafes have established themselves in even the most provincial of rural towns.
"The country has a radically different look about it, having exchanged the greyish tinge of a state-regulated society for the anything-goes attitude of private enterprise – and all the billboards and window displays that go with it."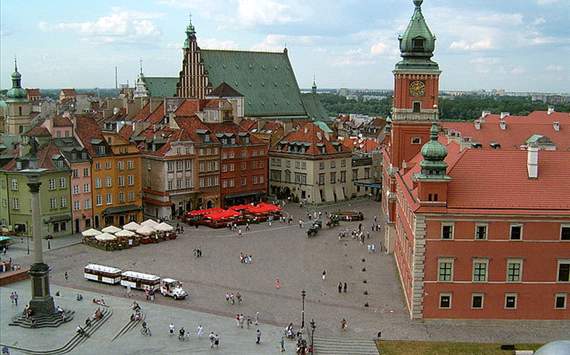 Warsaw |
A healthy mix of history, architecture, culture and vibrancy
Gdansk is the home of both the Westerplatte peninsula, where the first shots were fired in World War II, and of the Solidarity movement, having hosted Lech Walesa's famous 1980 speech which many credit for the end of Communism in Eastern Europe. But it also sits between wooded hills and an impressive coastline, making it a prime spot for downtime too.
Poznan, Wroclaw and Warsaw have an exceptional cathedral, a fantastic old market square, a Palace of Culture and Science respectively, while the capital is also well known for an excellent nightlife.
All in all, there is more than enough to keep football supporters occupied, with prices for many attractions being much cheaper than visitors from Western European countries are used to.
Austria and Switzerland were already well visited before the last European Championship. One of their biggest hopes for a lasting legacy was in developing green transport links, which was a goal they achieved. Now, Poland and Ukraine will look to make their many naysayers sit up and take notice of the strides both countries have made over their recent histories.
They may have their problems, but the neighbouring nations are ready to win over some new fans.
This is the first in a five-part mini series where Goal.com uncovers the positives borne out of the Euro 2012 finals.
Follow Kris Voakes on