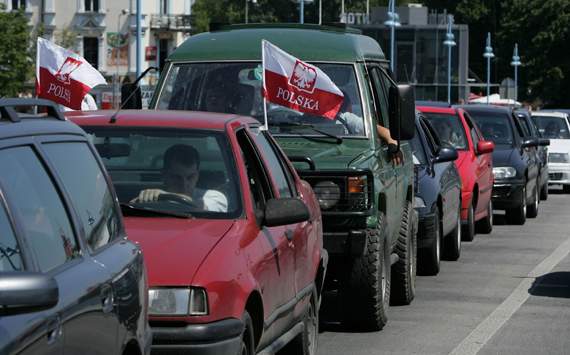 SPECIAL REPORT
By Michal Zachodny | Euro 2012 Correspondent
Long queues of up to a few hours, train delays, huge amounts of traffic in the hosting cities – these are the possible scenarios that fans of the 14 qualified teams travelling to Euro 2012 may witness when the tournament kicks off in just over a week.
The reasons for such inconveniences form a long list of renunciations and failures of the hosting countries, Poland and Ukraine.
When Poland finally entered the Schengen Agreement in 2007, it meant that almost 40 border crossings with Germany would be liquidated – by then it was already known that, in co-operation with Ukraine, this would be a nation that would host the European Championships in 2012.
COUNTDOWN TO EURO 2012
Our pre-tournament special reports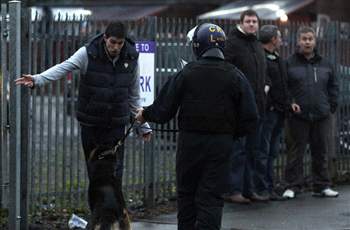 Between Poland and Ukraine there were only six crossings and not much has changed since – despite the Polish Euro Masterplan stipulating that a few new crossings would be created, only one temporary station in Budzimierz will be open for football fans.
"There are physical limitations of that border," says sociologist Joanna Konieczna-Salamatin from the University of Warsaw.
There are not only worries regarding the border traffic, though. Smuggling is also an issue that is still very active with official numbers prepared by the Polish government revealing that 70% of traffic is associated with smuggling.
Generally traffic at the border crossings is a nightmare - even a month prior to the big event kicking off there were reports of queues varying from five to 12 hours.
But there is good news, too.
"We have prepared special Euro lines on our borders for fans that will travel to the games, green corridors, while the [border] control will be only 'one stop' to make it more efficient," promises Jacek Cichocki, Polish Minister of the Interior. The Board Guard office have also said that they will shorten the control to 20 seconds per visitor.
Jan Tomaszewski, legendary goalkeeper and controversial commentator, who also happens to be a member of the Law and Justice opposition party in Polish parliament isn't as optimistic: "Leaving the borders aside, I have to feel for fans travelling in Poland - the roads are unfinished and supporters will spend hours in their cars."
Sławomir Nowak, the Minister of Transport in the country, admits that the roads are "good enough" ahead of the tournament although even now, the A2 highway to Warsaw is only opened in parts as the builders fight to beat the clock.
Uefa claims that Poland will be visited by 700,000 to 1.5 million fans for this showpiece tournament this summer - and only 15 per cent of them will come by car or bus.
Tomaszewski forecasts difficulties, though: "Supporters that will travel from Gdansk to Poznan and from Warsaw to Wroclaw will have a problem – there is no highway that connects these cities!"
Still, as Uefa reports, 15 per cent of fans will choose to hop between countries via train. All of the railway companies have already prepared additional connections to ease the demanding number of fans and make the journey safer, more comfortable and entertaining.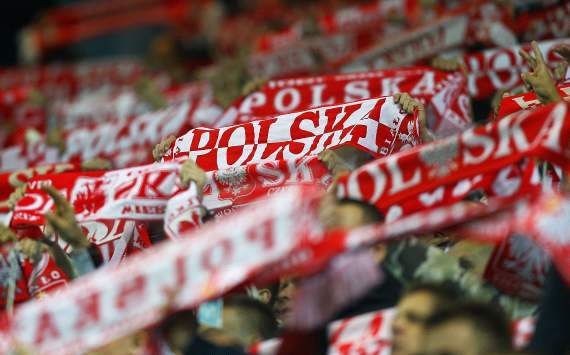 "I have to feel for fans travelling in Poland - the roads are unfinished and supporters will spend hours in their cars."

- Jan Tomaszewski

Polish Railways have splashed the national colours over 20 locomotives that will be used throughout the tournament. The problem, however, remains at the stations, not on the tracks. Poznan and Wroclaw will open their new or renovated stations just a few days before the tournament begins, leaving little time to test the organisational side of the operation.
With more than 1350km separating Lviv with Donetsk, travel will be a nightmare in Ukraine, yet authorities of both countries claim that this will be the easiest way to cover remarkable distances between hosting cities.
"Before Euro 2012 the scale of the work done on the Ukrainian railway is something not seen in our history!" says Volodimir Kozak, director of the Ukrainian Railways.
The most impressive element is the new fast line between hosting cities, that will allow trains to cover the distance with the speed of at least 75mph.
This Ukrainian success story serves to cover up for failures on the roads. The only two prepared in time for the tournament will be linking Kyiv with the border with Poland and Lviv - clearly leaving the more Eastern parts of the country in something of a woeful state.
It's difficult to argue that this wasn't expected, though, as even the vice-minister Boris Kolesnikov admitted that Ukraine has spent 10 times less - around $2 million (£1.3m) - than Poland on this sector of Euro 2012 preparations.
And the solution?
"The only thing we can do is to just welcome our visitors with the famous Polish hospitality," Tomaszewski offers his advice, while Nowak is more optimistic, claiming that small bumps in the road should not influence the general view that Poland is well prepared for the Euros.
This is the fourth in a five-part series of special reports looking into the issues surrounding Euro 2012 preparations.

Part 1: 'F*** Euro 2012' - The protests, fury & disaffection that threaten to overshadow this summer's finals in Poland & Ukraine

Part 2: Spiralling costs, ticketing mix-ups & the threat of defunct stadia: Poland & Ukraine have plenty to prove at Euro 2012
Part 3: 'They have tortured people to force confessions out of them' - Meet the Ukraine police Amnesty are battling to control

On Friday, Goal.com continues its pre-tournament analysis with a look into the potential issues facing fans being targeted for violence, theft & criminal activity by gangs, hooligans & far-right activists, who have already launched campaigns against homosexuality, judaism and race in Poland & Ukraine.