With Euro 2012 fast approaching, Goal.com continues it's analysis on the tacticians behind every team. Here's a look at Group B..
SPECIAL
By Brendon Netto
| | |
| --- | --- |
| | Bert van Marwijk - Netherlands |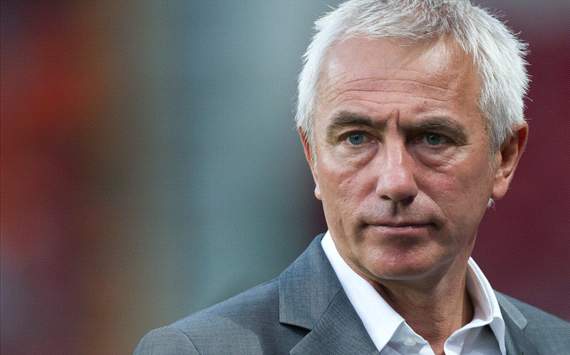 LAST FIVE
KEY STATISTICS


| | | | |
| --- | --- | --- | --- |
| 26 May12 | Netherlands | 1-2 | Bulgaria |
| 29 Feb 12 | England | 2-3 | Netherlands |
| 15 Nov 11 | Germany | 3-0 | Netherlands |
| 11 Nov 11 | Netherlands | 0-0 | Switzerland |
| 11 Oct 11 | Sweden | 3-2 | Netherlands |

Matches in Charge - 46

Matches WON 31 LOST 5 DREW 10

Win Percentage - 67.36%

Goals SCORED 98 CONCEDED 36

Goal DIFFERENCE - +62


How did he begin his coaching career?

Preferred Formation
4-2-3-1
Stekelenburg
Van der Wiel -Heitinga - Mathjisen-Willems
Van Bommel - Strootman
Kuyt - Sneijder - Robben
Van Persie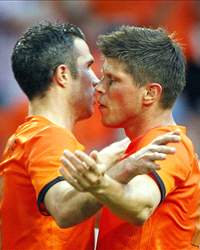 van Marwijk must pick one
Bert van Marwijk kicked off his coaching career modestly. After coaching youth sides, he took charge of Fortuna Sittard in 1998. He began a spell at Feyenoord in 2000 and led them to a UEFA cup win in 2002. In 2004 he was recruited by Borussia Dortmund but after two seasons of mid table medeocrity, he was replaced and returned to Feynoord for another year during which he won the KNVB cup.
His stint with Netherlands
Before the start of Euro 2008, it was announced that he would suceed Marco van Basten as coach of the national side once the tournament concluded. On the back of a flawless qualifying campaign, he led the Dutch national side all the way to the finals of the 2010 World Cup where they were beaten in extra-time by Spain. The Dutch comfortably qualified for this year's European Championship but have endured a patchy run in their last few friendlies, a result attributed mainly to the fact that van Marwijk is unccertain of how to fit his top players into an appropriate system.
His style of coaching
His style is often labelled pragmatic compared to previous Dutch managers who persisted with their national brand of 'total football'. His insistence on employing two defensive midfielders speaks volumes. He prefers having the safety of two anchor men in front of his back four and allowing the forward players the freedom to attack.
Key Personnel
Here is where van Marwijk is left scratching his head. His formation of 4-2-3-1 enforces a couple of cruel restrictions on the personnel at his disposal. He must make the decision of deploying either Van Persie or Klass-Jan Huntelaar as the lone striker. Both have enjoyed prolific seasons. Van Persie is probably the more dynamic of the two with the ability to link up and assist others around him as well but Huntelaar's clininal finishing makes him a devastating threat inside the penalty box, a threat that was evident when he scored 12 goals during the qualifiers. Playing only one attack-minded central midfielder means that the talent of Van der Vart must be subjected to the bench in favour of Wesley Sneijder, rejecting the idea of their two creative minds working together. In the starting eleven, Strootman is definitely the 22 year old to watch, while Sneijder, Robben and Van Persie can destroy any defence on their day.
What makes Netherlands a contender?
Who needs Batman when you have Robin? The Netherlands will be hoping to benifit from having Robin at the peak of his powers in the same way Arsenal have benifited this season. The Dutch are blessed abundantly in attacking talent which not only establishes their first team as world-beaters but also enhances their options on the bench. Their performance in the last World Cup will hold them in good stead and in Van Persie they have a talisman who cannot put a foot wrong at the moment.
What are Netherlands' weaknesses?
There aren't many weaknesses in the Dutch armory but the few that exist have to be in defense. Their central defensive pair, although accomplished, aren't exactly world-class and could struggle against strong attacking sides. Their anchormen have played a key role in preventing the defense from being exposed and they will have continue doing so.
| | |
| --- | --- |
| | Morten Olsen - Denmark |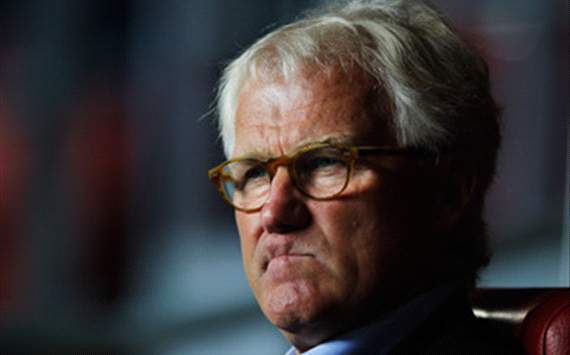 LAST FIVE
KEY STATISTICS


| | | | |
| --- | --- | --- | --- |
| 26 May12 | Denmark | 1-3 | Brazil |
| 29 Feb 12 | Denmark | 0-2 | Russia |
| 15 Nov 11 | Denmark | 2-1 | Finland |
| 11 Nov 11 | Denmark | 2-0 | Sweden |
| 11 Oct 11 | Denmark | 2-1 | Portugal |

Matches in Charge - 125

Matches WON 66 LOST 27 DREW 32

Win Percentage - 52.80%

Goals SCORED 212 CONCEDED 136

Goal DIFFERENCE - +76


How did he begin his coaching career?

Preferred Formation
4-3-3

Schmeichel
Jacobsen - Kjaer - Agger - Poulsen
Zimling - Eriksen - Kvist
Rommedahl - Bendtner - Krohn-Delhi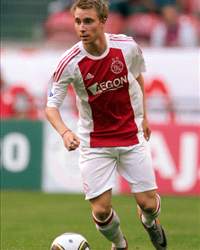 Eriksen must step up to the plate

Marten Olsen began his managerial career at Brondby IF in 1990 where he won two Danish championships with the club. In 1993 he moved to FC Koln and after saving them from relegation, he was fired at the start of the 1995-96 season. In 1997 he signed for Ajax and won the league and domestic cup double but faced problems dealing with high-profile players and was sacked the following year on the back of some disappointing results.
His stint with Denmark
Olsen initially made an impressive start with the national side as they made it to the knock-out stages of the 2002 World Cup. He followed that up by guiding them to the knock-out stages of Euro 2004. However, the side failed to qualify for the 2006 World Cup as well as the 2008 Euros during a lacklustre spell. They made it to the 2010 World Cup but never got out of their group. Since then, Olsen has led the side through a remarkable qualifying campaign that saw them beat Portugal to top their group.
His style of coaching
Marten Olsen has been known to give the fitness of the squad the utmost importance. Denmark have played the same 4-3-3 formation for all 12 years he's been at the helm, so it's safe to say that he's accustomed to playing that system. He likes to have a target man upfront and he will, in the form of Bendtner who will be supported by two wide players on either side.
Key Personnel
Let's start with the jewel in the Danish crown shall we? Christian Eriksen will undoubtedly be the man shouldering most of the responsibity for dictating play for the Danes, a tough ask for a 20 year old but he has been instrumental for Ajax and has come a long way since the couple of substitute appearances he was restricted to in the last World Cup. Nicklas Bendtner will have to do a lot of work as the lone striker but if Denmark are to have any chance of progressing from the 'Group of death', Daniel Agger will have to be on top of his game. The Liverpool defender is easily the most accomplished in the back line which will come under some severe pressure against the other three teams. He will need to organize his defense precisely and keep them focussed throughout.
What makes Denmark a contender?
Denmark are clearly the underdogs here and ironically, that may just be the one of the things that could work in their favour. Throughout sporting history, there have always been major upsets and the Danes will hope to be the surprise package this year. Christian Eriksen is a fantastically gifted young player and has the ability to conjure up something special against the very best, although he will need other key players to rally around him. The likes of Agger, Bendtner and Rommedahl need to be on the money. There work rate will give them a chance of grinding out results.
What are Denmark's weaknesses?
Nicklas Bendtner is probably half as good as he thinks he is but that is actually still pretty good. He does show flashes of brilliance every now and then but his lack of consistency in front of goal could hurt his side. When you're the underdogs in the group of death, chances will be few and far between, which effectively means that you need to be clinical in front of goal and that's a skill Bendtner has failed to master. The team as a whole will be hard working and will put in a good shift but ultimately their lack of star dust could see them falling short.
| | |
| --- | --- |
| | Paulo Bento - Portugal |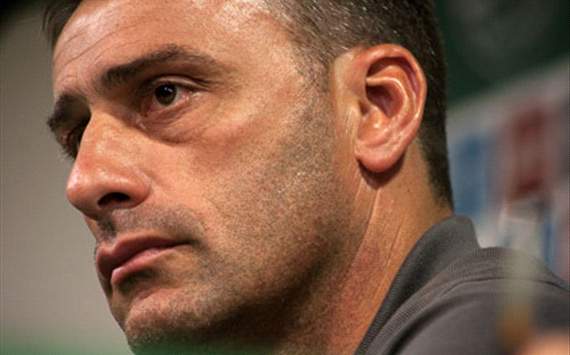 LAST FIVE
KEY STATISTICS


| | | | |
| --- | --- | --- | --- |
| 26 May12 | Portugal | 0-0 | Macedonia |
| 29 Feb 12 | Poland | 0-0 | Portugal |
| 15 Nov 11 | Portugal | 6-2 | Bosnia & Herzegovina |
| 11 Nov 11 | Bosnia & Herzegoviva | 0-0 | Portugal |
| 11 Oct 11 | Denmark | 2-1 | Portugal |

Matches in Charge - 15

Matches WON 9 LOST 2 DREW 4

Win Percentage - 60.00%

Goals SCORED 36 CONCEDED 12

Goal DIFFERENCE - +24


How did he begin his coaching career?

Preferred Formation
4-3-3

Beto
Pereira - Pepe - Alves - Coentrao
Moutinho - Meireles - Veloso
Nani - Postiga - Ronaldo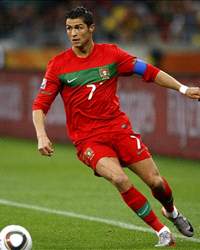 Ronaldo could be the key for Portugal

Paulo Bento hung up his boots in 2004 while playing for Sporting CP and immediately took charge of the youth team. During the 2005-2006 season, he was promoted to first team coach following the sacking of Jose Peseiro. The club finished 2nd in the league that season as well as the next which also enabled them to participate in the Champions League campaigns and proved Bento's credentials as a top flight manager. During this spell he managed to win the Portuguese Cup and later secured their qualification for the Champions League for the third consecutive year while also retaining the domestic cup and winning back to back Portuguese Super Cups, a feat never achieved before. Bento resigned as manager in 2009 following a difficult period with the club.
His stint with Portugal
Since Bento's arrival, the national side have pulled off some impressive performances. His first game in charge was a 3-1 win over Denmark at home. Their most impressive performance however, came against Spain when they beat the World and European winners 4-0 in Lisbon. Although Portugal finished 2nd in their qualifying group behind Denmark, the team have shown signs of improvement in their style of play.
His style of coaching
Portugal have quitely evolved in recent times under Bento. He hasn't made drastic changes to the side but instead, has tweaked in the right areas. Allowing Ronaldo to express himself freely has been key while the midfield three of Meireles, Veloso and Moutinho supply the forward line with quick and effective distribution leading to a quicker and more fluid style of play.
Key Personnel
Cristiano Ronaldo is clearly the lynchpin in this Portuguese side. The Real Madrid star has amassed an incredible tally of 60 goals this season, including 46 in the league and 10 in the Champions League. His vital contributions to Madrid's title-winning campaign have lead many to belive that he may pip Messi to the coveted Ballon D'Or award this time around. His club team mates Pepe and Coentrao have had good seasons as well while Nani is always capable of producing a bit of magic despite his stop-start season with United due to injuries. The Portuguese will look to Meireles to orchestrate their play from midfield.
What makes Portugal a contender?
Their attacking force is on par with the very best in the competition. In Ronaldo they have a phenomenal player who is unstoppable on his day and will be keen to silence critics who suggest that his form for the national side has not been upto the mark. Bento's enforcement of a quicker style of play will make them a threat against the best defenses, especially on the counter attack.
What are Portugal's weaknesses?
Pepe is a strong central defender with an impressive turn of pace but is always one moment of madness away from receiving his marching orders, renderring him a liability at times. The absence of a specialist anchorman in midfield could leave them exposed against the likes of Germany and Netherlands drawn in the same group.
| | |
| --- | --- |
| | Joachim Loew - Germany |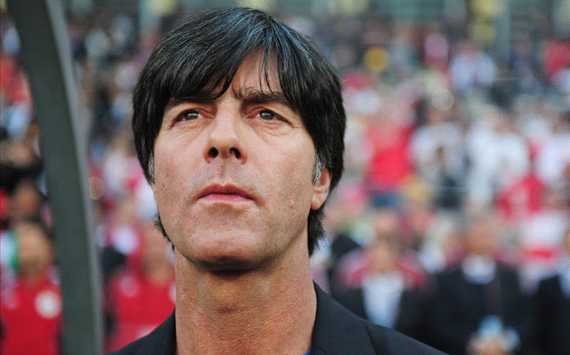 LAST FIVE
KEY STATISTICS


| | | | |
| --- | --- | --- | --- |
| 26 May12 | Switzerland | 5-3 | Germany |
| 29 Feb 12 | Germany | 1-2 | France |
| 15 Nov 11 | Germany | 3-0 | Netherlands |
| 11 Nov 11 | Ukraine | 3-3 | Germany |
| 11 Oct 11 | Turkey | 1-3 | Germany |

Matches in Charge - 78

Matches WON 53 LOST 12 DREW 13

Win Percentage - 67.95%

Goals SCORED 141 CONCEDED 68

Goal DIFFERENCE - +73


How did he begin his coaching career?

Preferred Formation
4-2-3-1

Neuer
Lahm - Hummels - Badstuber - Schmelzer
Schweinsteiger - Khedira
Goetze - Ozil - Muller
Gomez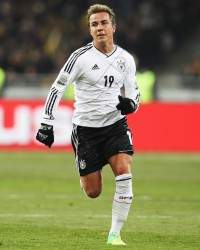 Can Goetze meet expectations ?

In the 1994-95 season, Loew was appointed as player-coach of FC Winterthur. He was recruited as assistant manager of VfB Suttgart at the start of the next season and was promoted to manager in the following year. After two sucessful years, Loew moved on and plied his trade at a host of different clubs but none of those moves beared fruit for one reason or another.
His stint with Germany
Assistant Manager
When Jurgen Klinsmann was appointed as national coach after Euro 2004, one of his first orders of business was to recruit Loew as his assistant. The pair were in coaching school together and formed a great partnership. Klinsmann brought charisma, command and leadership to the table while Loew was believed to be the tactical mind behind the scenes. Together, they introduced a creative, attacking style of play and lead Germany through a sucessful campaign in the 2006 World Cup.
Manager
Once Klinsmann stepped down after the 2006 World Cup, Loew took charge and started magnificiently, winning his first five games which was the best ever start by a German head coach. He carried this impressive streak into Euro 2008 and after a thrilling tournament, the Germans were beaten 1-0 in the final at the hands of Spain. After qualifying for the 2010 World Cup unbeaten, Loew introduced a host of young players, fielding the second youngest side of the tournament. The Germans played some brilliant attacking football, beating England and Argentina 4-1 and 4-0 respectively on their way to the semi-finals where they were narrowly beaten 1-0 by Spain once again. Loew has led the national side through a flawless qualifying campaign for Euro 2012.
His style of coaching
Ever since Loew's appointment as assistant manager, Germany's style of play has been revolutionized. Gone are the days of their static midfield and rigid system. The team has continued to progress under Loew and his brand of possession based, fluid attacking football has often left the critics speechless. He emphasises on releasing the ball early and keeping it moving while his keen eye for talent and faith in youth has seen the team benefit time and again.
Key Personnel
This German side have no shortage of superstars. Bastian Sweinsteiger is an all-action midfielder and will be the driving force from midfield. He links defense with attack admirably and has the ability to get the entire team playing. He will be their midfield general. Ozil has been simply sublime ever since he burst onto the scene and will be at the heart of most of what the Germans create. However, all eyes will instantly light up in anticipation whenever 19 year old Mario Goetze finds the ball at his feet. Widely regarded as the "German Messi", there is no end to this young man's potential. Lightning quick feet, amazing vision, perfect technique and most importantly, the right attitude. He may truly announce himself on the international stage in this year's tournament.
What makes Germany a contender?
After securing qualification with ten wins from ten games whilst scoring 34 goals and conceding 7, what wouldn't make Germany a contender? They are quite easily the stand out favourites for this tournament alongside Spain. Right from the reliabilty of Neuer in goal to the scoring prowess of Gomez spearheading the attack, this side has top quality all over the pitch. Loew is a superior tactician and Germany's play has only gotten more dominant and offensively threatening under his supervision. The Spanish will definitely be looking at the Germans as the main threat to their European crown.
What are Germany's weaknesses?
The only possible weakness that could be sighted is complacency. Throughout the team, it is almost impossible to find a single weak-link. However, even though Gomez has been simply brilliant for Bayern Munich this season, he hasn't always been as prolific for the national side. This German team will create chance after chance and if he doesn't take those chances the pressure could begin to affect the team. Teams will sit back and try to frustrate them so it's important that they go about dismantling defenses intelligently or as the clock ticks on, the frustration could get the better of them.
Follow Brendon Netto on